Take a look at the classic, simple Captain Morgan Mojito Hack you can make at home and enjoy in the garden!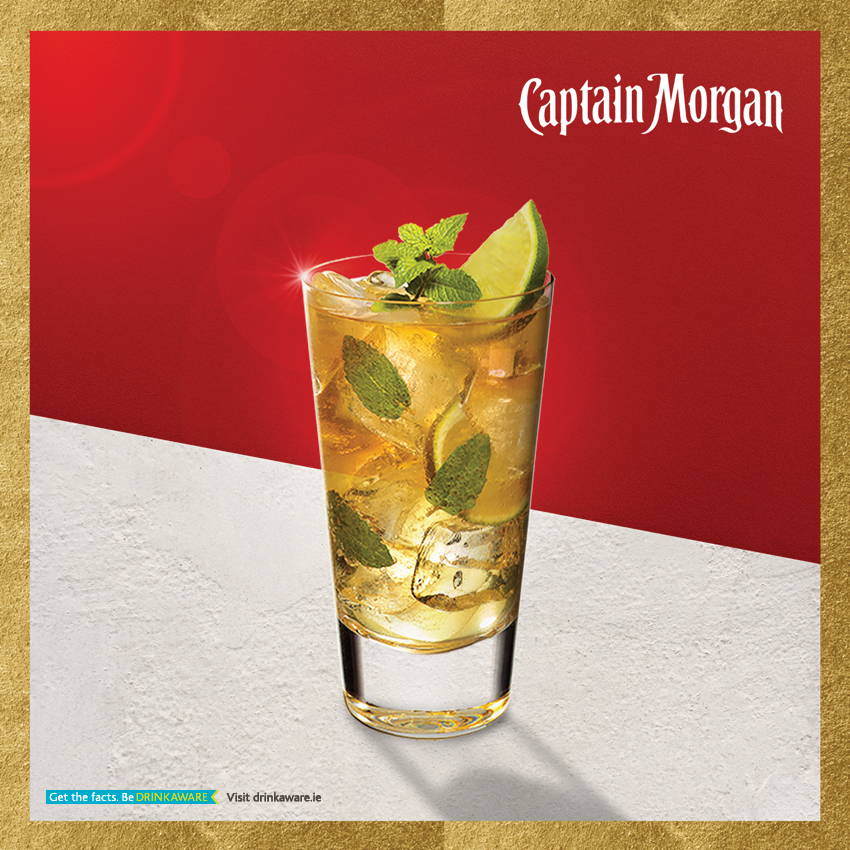 Ingredients:
- 50ml Captain Morgan Original Gold Spiced
- 25ml sugar syrup
- 7 mint leaves
- 2 lime wedges
- Top with soda water
Method:
In a glass muddle together the lime, sugar and mint leaves.
Fill glass with ice and pour over the rum. Give it a stir to combine then top up with soda water. Gently stir again.
Garnish with mint sprigs and lime wedges.
---
Captain Morgan Original Gold Spiced 70cl
€26.50
Captain Morgan Original Spiced rum is distilled in a continuous still. Once distilled, the clear spirit is aged in oak barrels for up to a year, adding a golden color and character to the rum before the flavors and spices are added.
---
Please note prices are correct at time of publishing. Please check our website or stores for the most up to date pricing.