What better way to celebrate Summer than with some of our favourite cocktails? Take a look at these classic, simple cocktail recipes you can make at home and enjoy in the garden!
Now €22.00 (Was €25.95)
Gordon's Gin is carefully distilled using a secret recipe that has been guarded for over 250 years. This distinctly refreshing taste comes from using the finest handpicked juniper berries and a selection of other botanicals.
The Gin Fizz
Ingredients:
- 50ml Gordon's Gin
- 25ml Elderflower cordial
- 75ml Lemonade
- 50ml Prosecco
- Fresh lemon wedge to garnish
Method:
To combine stir gently into a gin glass with ice & garnish.
---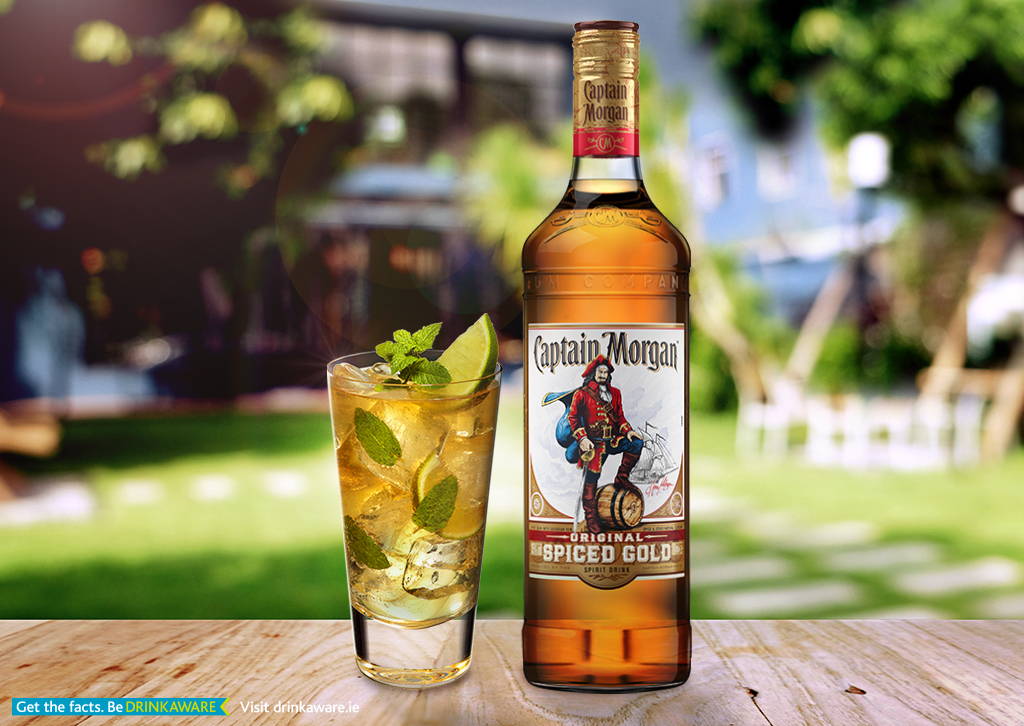 Captain Morgan Original Gold Spiced
€26.50
Captain Morgan Original Spiced rum is distilled in a continuous still. Once distilled, the clear spirit is aged in oak barrels for up to a year, adding a golden color and character to the rum before the flavors and spices are added.
Mojito Hack
Ingredients:
- 50ml Captain Morgan Original Gold Spiced
- 25ml sugar syrup
- 7 mint leaves
- 2 lime wedges
- Top with soda water
Method:
In a glass muddle together the lime, sugar and mint leaves.
Fill glass with ice and pour over the rum. Give it a stir to combine then top up with soda water. Gently stir again.
Garnish with mint sprigs and lime wedges.
---
Now €21.00 (Was €24.95)
Smirnoff is filtered through multiple columns of Polish birchwood charcoal to create one of the best known Vodkas in the world.
Lemonade Spritz
Ingredients:
- 35.5 ml smirnoff
- 150ml lemonade
- Raspberries, ice and a lime wedge to garnish
Method:
Combine in a stemmed or stemless wine glass over ice and stir to combine, then garnish with a lime wedge.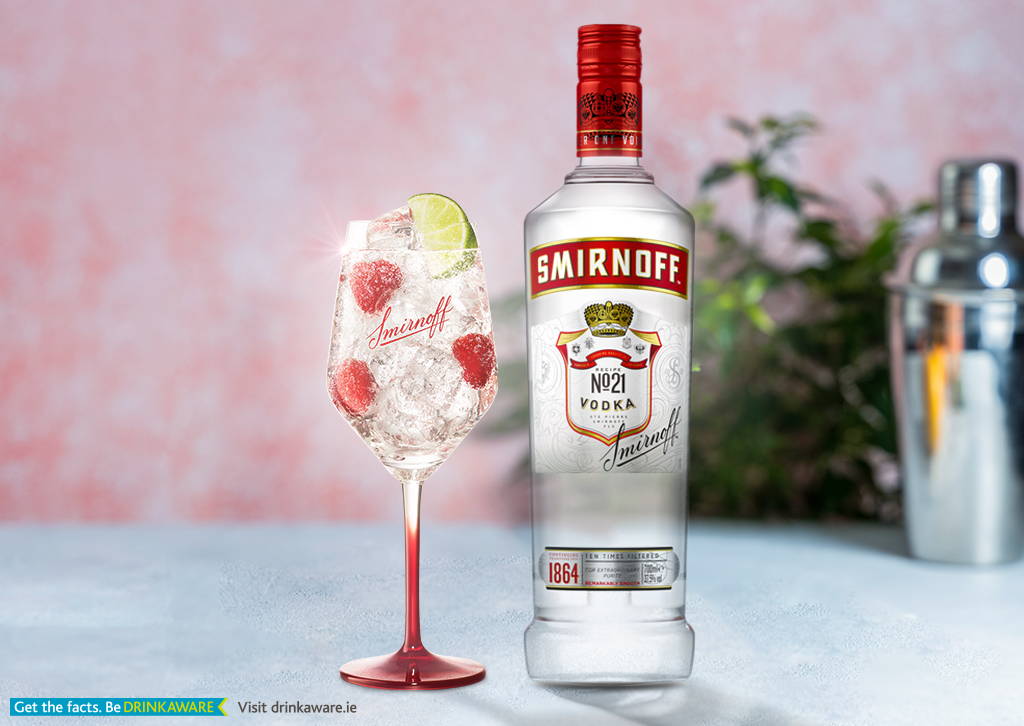 ---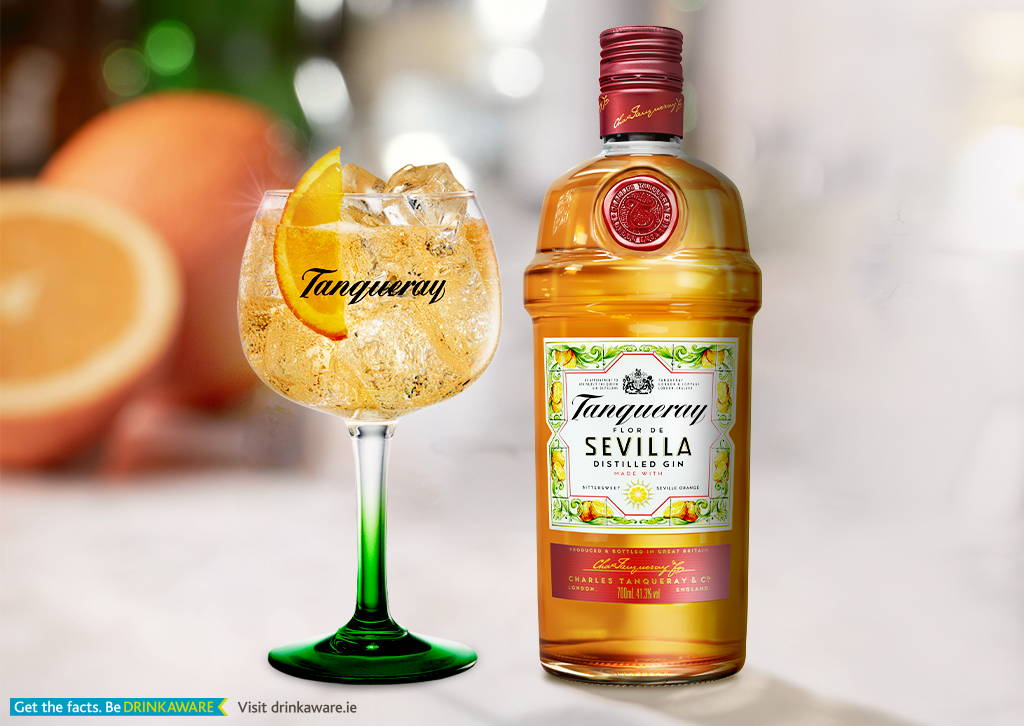 Now €32 (Was €37)
A unique distilled gin made with Sevilla orange essences and other fine botanicals. Inspired by Charles Tanqueray's original recipes and the ripening oranges growing on the trees in sun-drenched Seville, the result is a perfect balance of the uniquely bittersweet taste of Seville oranges balanced with the complexity of Tanqueray London Dry gin.
Sevilla Spritz
Ingredients:
- 50ml Tanqueray Flor de Sevilla
- 50ml soda water
- 75ml Prosecco
- Orange wedge
Method:
Add ice to a wine glass. Stir and garnish with an orange slice.
---
€21.50 
The original blend of Irish whiskey, cream and fine spirits. The cream used in Baileys is sourced entirely from Irish farms, and is preserved naturally. Cocoa Nibs and Vanilla Pods are added togive Baileys its unique flavour.
Baileys Iced Coffee
Ingredients:
- 100ml cooled coffee
- 50ml baileys original
- Ice
Method:
Combine in a glass over ice and stir gently.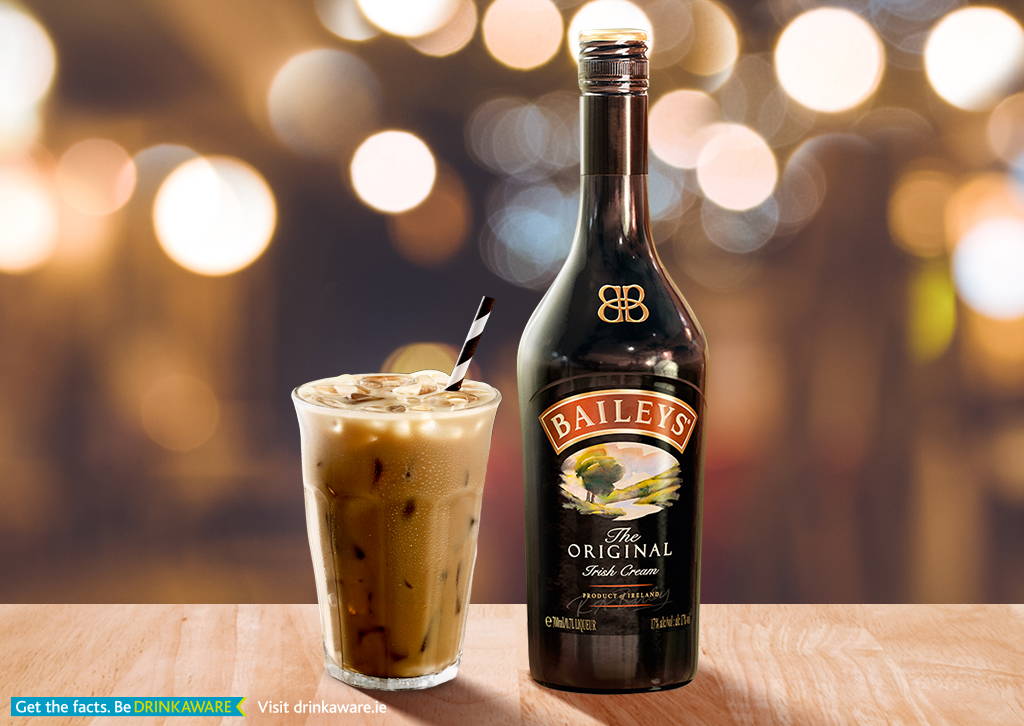 ---
€42 
Notes of creamy vanilla balanced with its hints offruit and soft spice and a remarkable depth for such an elegant and, refined whiskey.
Old Fashioned
Ingredients:
- 50ml Roe & Co
- 20ml Fresh Lemon Juice
- 15ml Suagr Syrup
- 1 Egg White (To make this vegan use 30ml of Aquafaba instead)
- 1 Orange
Method:
Add ice cubes into a glass. Stir until chilled and properly diluted, about 30 seconds. Slip orange twist on the side of the cube.
Please note prices are correct at time of publishing. Please check our website or stores for the most up to date pricing.