Tent? Check
Wellies? Check
Sunglasses? Check
Craft Cans?
Well, O'Briens have you covered with some great craft cans to get you festival ready. The recent, almost wholesale, move to cans in craft beer means there has never been a better selection of festival worthy beers. So here is just a few recommendations.
Stiegl Grapefruit Radler
To start we are keeping things seasonable, at just 2% abv Stiegl Grapefruit Radler packs a great flavour punch.  The taste here is all grapefruit refreshing and fruity with a zesty tang from first sip all the way to the finish. You can pick this one up in our 5 for €10 mix & match offer.
Larkins Helles
If your taste is more towards quality lager, then Larkins Helles is a stand out. This Irish craft beer is a traditional German Helles in style and at 5% abv it is still in the 'sessionable' bracket. The taste is fresh and clean with a light touch of herbal flavour alongside bready malt. Finishing with some grain sweetness. This one is in our 4 for €10 offer.
Trouble Ambush
If you are looking for something a bit punchier we have 3 for €9 on a range of big cans from Irish brewers. There are some great pale ales and IPAs in the line up like Trouble Brewing Ambush.  Still keeping the abv at a respectable 5.01%, this super fresh hazy pale ale is packed with tropical tones of mango, melon, grapefruit and tangerine. A gem of a beer.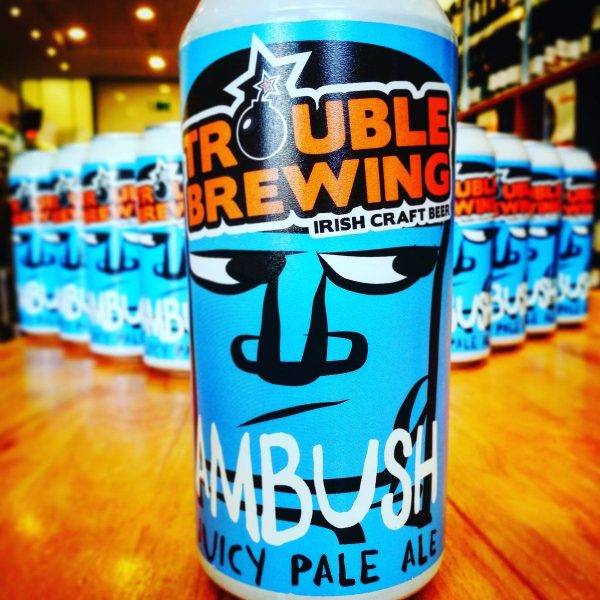 Please note prices are correct at time of publishing, offers end 3rd November 2019. Please check our website or stores for the most up-to-date pricing.