By Lynne Coyle MW | O'Briens Wine Director
Rosé wine is more popular than ever and is once again proving to be the wine style of the summer. From pale pretty pink to darker more luxuriant rosés, there is plenty to discover in the O'Briens Wine Summer Rosé Promotion, with 25% off a select range of exciting wines.
The colour in rosé wine comes from the black grape skins being in contact with the white grape juice. The longer those skins are in contact with the juice, the deeper the pink colour. This contact is also important for the aroma profile and the fruit character of the wine. Food friendly and perfect for the weather, it's the ideal summer wine. 
Postcards from Italy Pinot Grigio Rosé comes from a family winemaking project, headed up by Roberto Pasqua of Musella winery, in Italy's Veneto region. The label is a fond representation of retro Italian posters; stylish, elegant and eye catching. Postcards Pinot Grigio rosé is made from 100% Pinot Grigio and is refreshing and elegant with aromas of peach and apricot and a subtle note of ripe melon on the finish balanced by crisp acidity.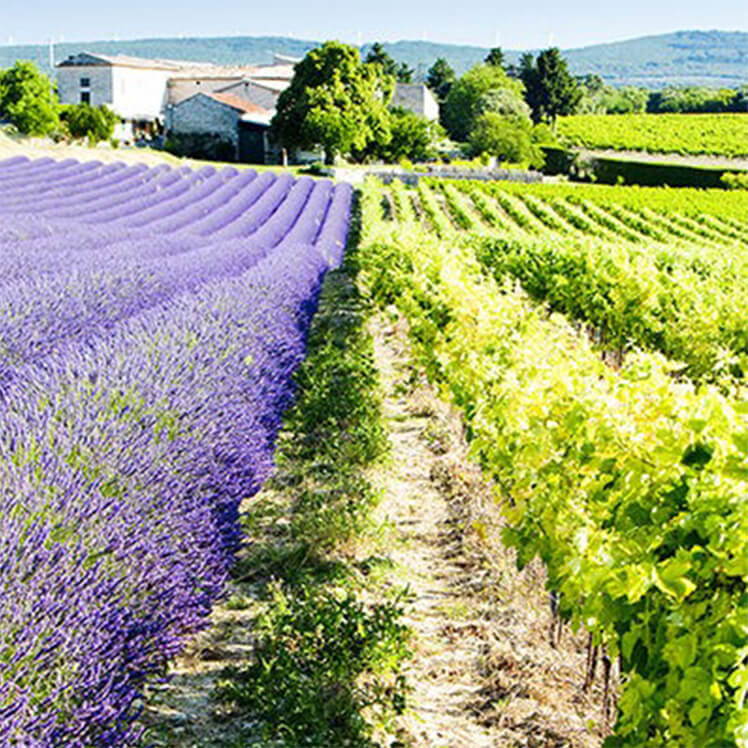 Château Gairoird is a classic Provence and a good place to start your rosé journey this summer. Château Gairoird has been owned by the Pierrefeu since 1824 and they have farmed it organically for the last ten years. The estate has a maritime climate and benefits from a sea breeze every day which keeps the grapes healthy and disease free without the need for spraying. This rosé is elegant, dry and restrained.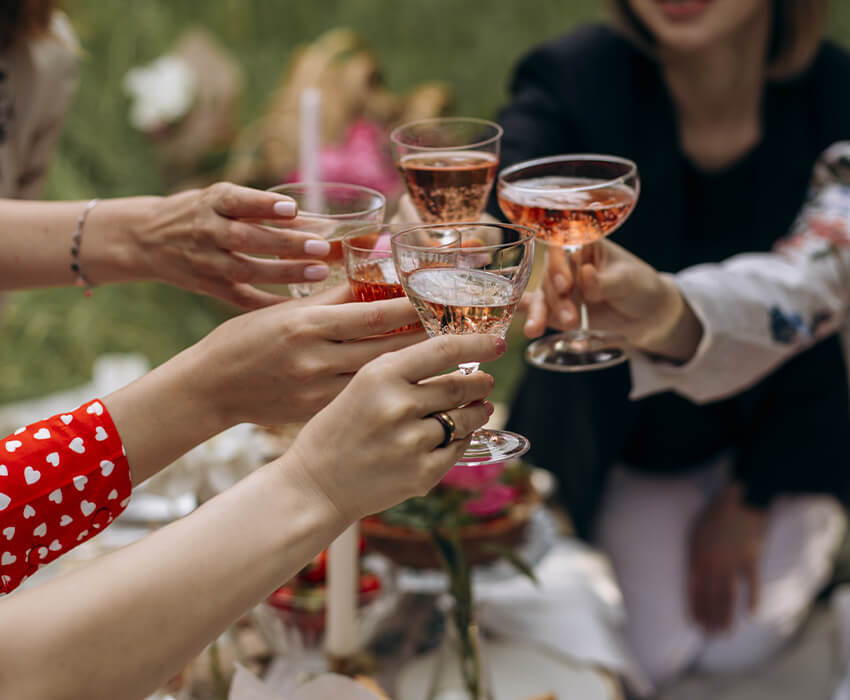 Rós Rosé is my own wine making project with Tandem winery in Navarra, Spain. Farmed sustainably, it is a low intervention wine, fermented with wild yeasts in concrete tanks and is vegan certified. The award-wining label is inspired by the Art Nouveau movement and the name is Gaelic for rose. This 100% Garnacha is aromatic with a crisp, fruity and refreshing palate.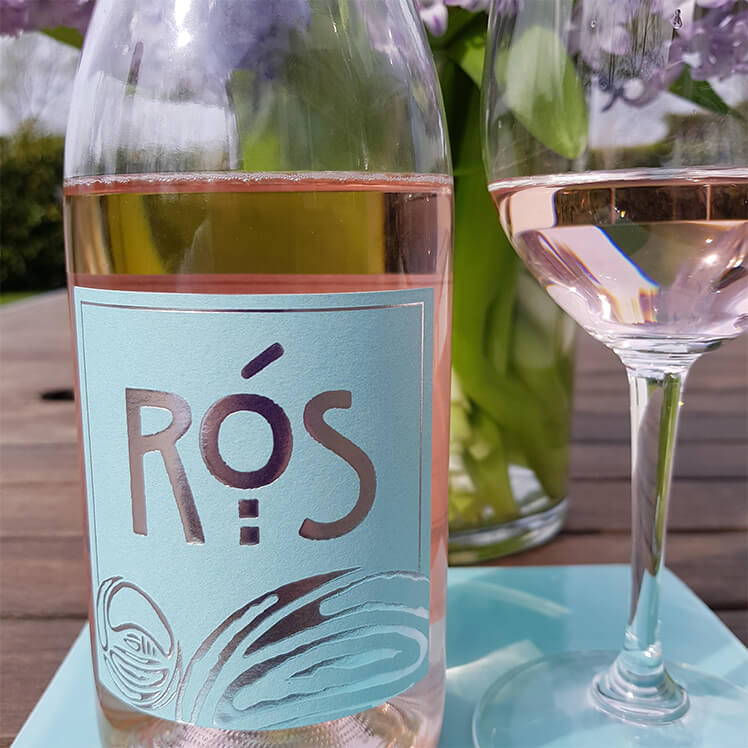 Pasqua 11 Minutes Rosé is crafted with a blend of local Veneto and  international grape varieties: Carmenère, Corvina, Syrah and Trebbiano. The briefest of grape and juice contact during the wine making gives the wine its distinctive pale, salmon pink colour. The fresh strawberry, raspberry and grapefruit flavours on the palate are balanced by the refreshing acidity and long crisp finish.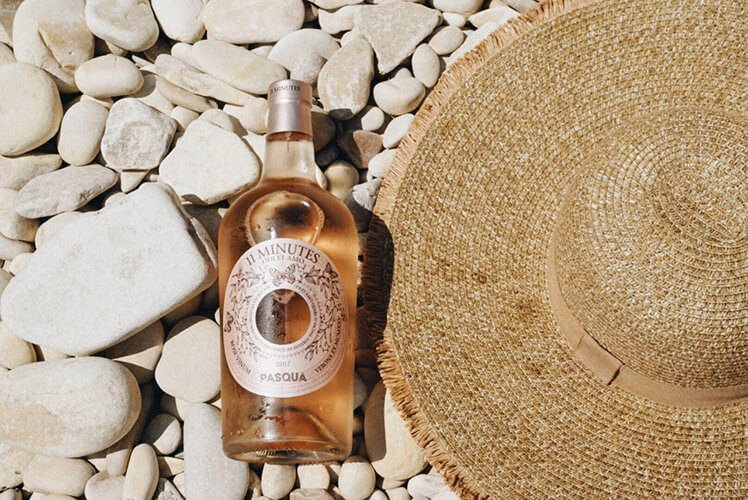 Delheim Pinotage Rosé is of the original rosés from South Africa and has been a firm customer favourite for years. The grapes are hand picked in the early morning, which ensures they stay cool and retain their freshness of fruit and acidity. Only the finest first press grape juice is used to make this dry rosé, which reveals the elegant side of Pinotage. Pale salmon pink colour with the nose showcasing bright red fruit and vibrant acidity. On the palate you will find juicy red berries such as strawberries and cranberries with a slight ruby grapefruit note.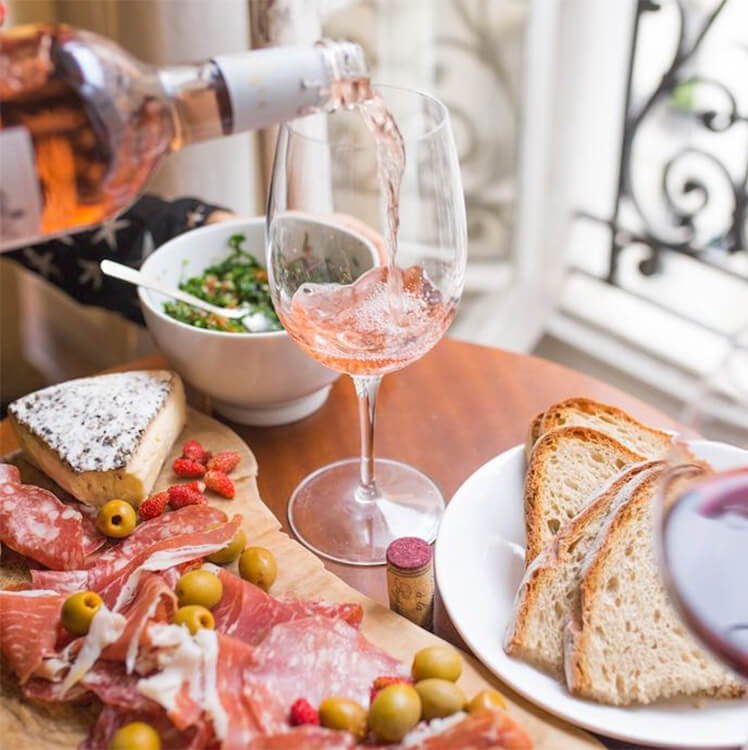 ---
Lynne Coyle MW is O'Briens Wine Director and sources and selects our wine and Champagne range. One of only 418 Masters of Wine worldwide, she has dedicated her career to the food and drinks industry. Lynne also writes, judges at international wine competitions, is a Wine & Spirit Education Trust Certified Educator and makes her own wines in Spain.
*Pricing correct at time of publishing. For the most up to date prices see our stores or website.