By Lorcan O'Brien | Wine Content Specialist
Few grape names cause as much confusion as Syrah/Shiraz. So, as today is International Syrah Day, we thought it was the perfect time to answer some of your most frequently asked questions about this noble grape variety, and recommend some of our favourite Syrah/Shiraz wines to try this week.
---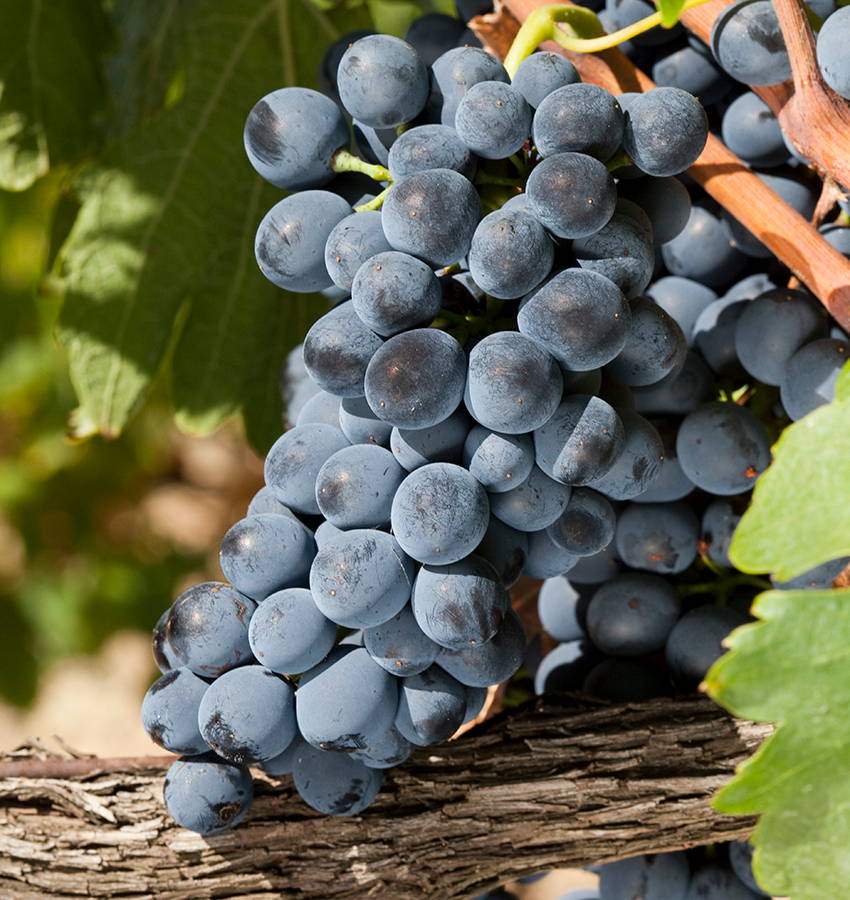 Syrah Grapes growing in the Northern Rhône
Are Syrah and Shiraz the same grape variety? And what do they taste like?
Yes, Syrah and Shiraz are the same grape variety. In France the grape has been referred to as Syrah for centuries and may have been cultivated there as far back as ancient Roman times. Then, in the 1830's, the grape was exported to Australia by the 'grandfather' of Australian wine, James Busby. Over time the name evolved Down Under to become Shiraz.
Although the synonyms refer to the same grape variety, whether the winemaker decides to use Syrah or Shiraz in the name of their wine, will tell us something about the style of the wine in the bottle. Depending upon where the grapes are grown, Syrah/Shiraz can make very different styles of wine:
Syrah: In the relatively cool climate of the northern Rhône, Syrah wines tend to be leaner and more elegant in style, with a lighter body, moderate alcohol and finer tannins. The flavours and aromas will be more delicate, including violets, blueberry, liquorice and a peppery spice on the finish. So, when you see Syrah on a bottle, it will tend to be made in this more elegant style.
Shiraz: In the warmer conditions of South Australia's Barossa Valley, where the grape flourishes, Shiraz tends towards a bolder style with a fuller body, higher alcohol and richer, jammier flavours and aromas, including ripe blackberry, black olive and smoked meat. So, if you see Shiraz being used by a winemaker, the wine will tend to be made in this fuller-bodied style.
---
Where is Syrah/Shiraz originally from? And where is it now grown?
Syrah is an ancient grape variety and has long had a romantic origin story of being an ancient Persian variety, as it shares its name with the capital of that once great empire. However, recent DNA evidence has proven that it is the offspring of two obscure French grape varieties, so it is native to southeast France.
From these humble beginnings, Syrah is now the sixth most planted grape variety globally, with over 190,000 hecates of vines draped across some of the most notable wine regions of the world.
The greatest expressions of Syrah are undoubtedly the complex and long-lived wines of Hermitage and Côte Rôtie in France's Northern Rhône Valley. It is also an important grape in the Southern Rhône and Languedoc, where, along with Grenache and Mourvedre, it makes the classic GSM blend.
Outside of France, Australia grows about 40,000 hectares of Shiraz vines, where it has been successfully grown for almost 200 years. The Barossa Valley can boast the oldest Shiraz vines still producing fruit, which date to the mid-nineteenth century.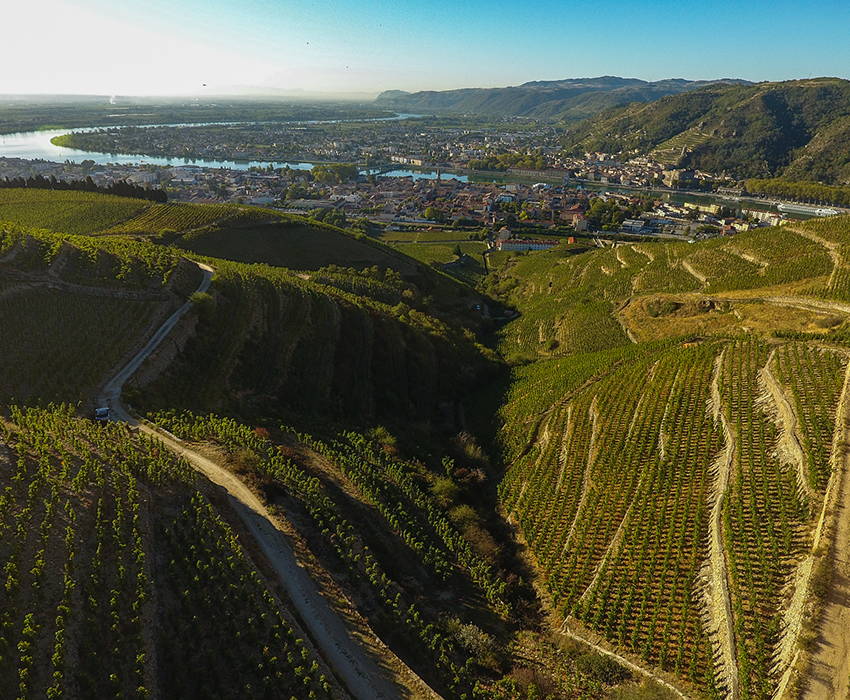 The vineyards of Hermitage overlooking the Rhône river
---

The Northern Rhône is the spiritual home of Syrah. Whilst the appellations of the Southern Rhône typically use Syrah as a blending component for their wines, Syrah is the only permitted red grape variety to be grown in the appellations of the Northern Rhône. It is in the on precipitous Hill of Hermitage that Syrah produces its greatest expression, but as these wines are made in limited quantities, they can be very expensive.
A great alternative is Crozes-Hermitage, which offer a good value introduction to the wines of the Northern Rhône. The Syrah grapes are grown on the expanse of vineyards behind the Hill of Hermitage, and at their best Crozes-Hermitage wines can offer much of the compelexity and flavour profile of their more famous neighbouring wines.
This example comes from the top, sustainable cooperative, Cave de Tain. They are widely regarded as one of the finest cooperatives in France, with all grapes sourced within 15km of the winery. Their Crozes-Hermitage is a classic example of exquisite Syrah grown in a cooler climate.
Expect delicate aromas of blueberry and violet, with vanilla and light toast from the oak ageing. The palate is elegant, with fine smooth tannins, blue and black berry fruits and a savoury and peppery note on the long finish.
---

The Rhône Valley may be the original home of Syrah, but the grape has had a long and distinguished home in Australia, dating back two centuries (which is why we avoid the unhelpful terms 'New World' and 'Old World').
There are Syrah vines in South Australia that are over 150 years old, which are still producing fruit. Geographical isolation and sandy soils helped these vines escape the devastation of the phylloxera louse that destroyed most of the vineyards of Europe in the late 19th century.
It is unknown why Syrah morphed into Shiraz Down Under, but for a long time the Aussies called the grape 'Hermitage', which was even more confusing! So, today it acts as a point of difference for the Australian expressions for the grape.
Today South Australia is renowned for some of the best Shiraz, with Penfolds Grange one of the most iconic wines of the world. But the Bin 28 Kalmina Shiraz is a great introduction to the style. It is full-bodied and multi-dimensional, bursting with flavours of ripe blackcurrant, dates, beef and stout pie, dried fig aligned with solid firm tannins, culminating in a long, lingering finish.
This is a classic expression of South Australian Shiraz.
In The Grape Press:
"Made primarily from Barossa fruit, this has powerful, velvety rippling cassis and dark cherry fruits, with subtle dark chocolate and spice. Drink now with a roast of lamb, or keep for a decade or more."
- John Wilson, The Irish Times
---

This is a classic example of how which synonym used on the bottle indicates the style of the wine in the bottle. There are plenty of big and bold Australian-Shiraz-style wines being made in USA. But by using Syrah on the label, the Ste Michelle winery are pointing out that this wine is more elegant and French in style.
It is a very approachable red, boasting gentle pepper spice and perfectly ripe crunchy bramble berry flavours, without being jammy. True to its label, style-wise it is very much an elegant European-facing Syrah, rather than a bold Aussie Shiraz. The clever use of oak frames the fruit profile with delicate toast and sweet spice.

In The Grape Press:
"An American Syrah with a French accent, this comes from Washington State. Dry and fresh, plums spice and touch of oak. Perfect with rare roast beef."
-Tom Doorley, Irish Daily Mail
---

As with the USA Syrah above, there are examples of European Shiraz, that are made in a more fruit-forward, ripe style. Our excellent value Wildflower Shiraz is one example: it is a modern and fruit forward Shiraz from Romania.
Vineyards were first planted in Romania by the Romans, so there is an ancient winemaking history here. Careful vineyard practises and emphasis on fruit retention during winemaking are at the heart of this wine. This Shiraz has black fruit notes, some subtle hints of peppery spice and a balancing freshness on the finish.
In The Grape Press:
"A medium-bodied wine in a lightweight bottle; a smooth Syrah with ripe plum fruits and a touch of spice. Try with herby pork or a chicken and pepper tray bake."
- John Wilson, The Irish Times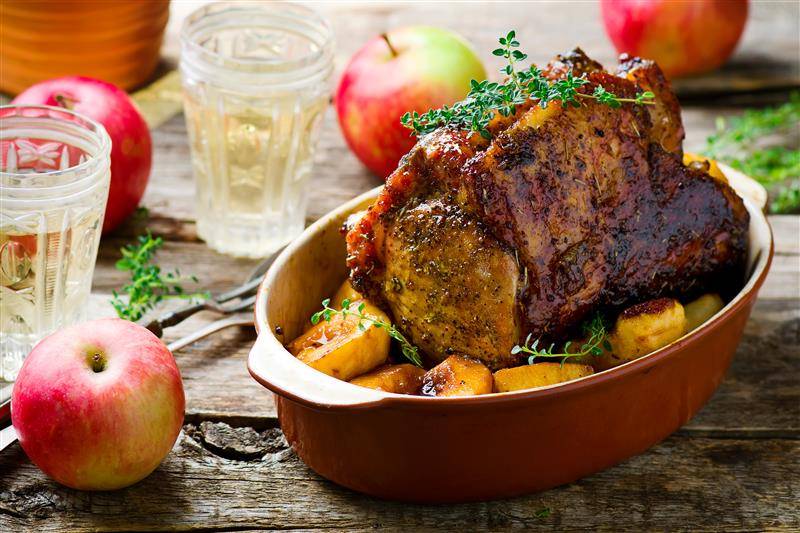 ---
Lorcan is O'Briens Wine Content Specialist, charged with spreading the wine word and keeping our customers and staff up to date with news of our wines and winemakers through his dedicated and passionate writing. Previously an O'Briens store Manager, Lorcan has written about wine in Ireland and Spain and is currently studying for the WSET Diploma. In his spare time Lorcan hosts wine tastings, blogs about wine and judges in wine competitions.
---
*Please check our website or stores for the most up to date pricing.