It is almost time for our Winter Wine Festival so we'd like to share with you a few tips to make the most out of your trip to the Printworks, Dublin Castle, where over 758 of the world's best winemakers will be showcasing over 340 wines.
Make navigating through our fantastic wines easier by downloading our Wine Festival brochure. You can find the Dublin brochure HERE or the Cork one HERE. Below is a handy infographic to show you how to add it to your phone's home screen, meaning you have all the information you need to hand.
Don't worry we'll also have a printed copy of the brochure to give you on the day which is included in your ticket price.
We have also created a mini guide to help you get the most of the Wine Festival which can be seen below.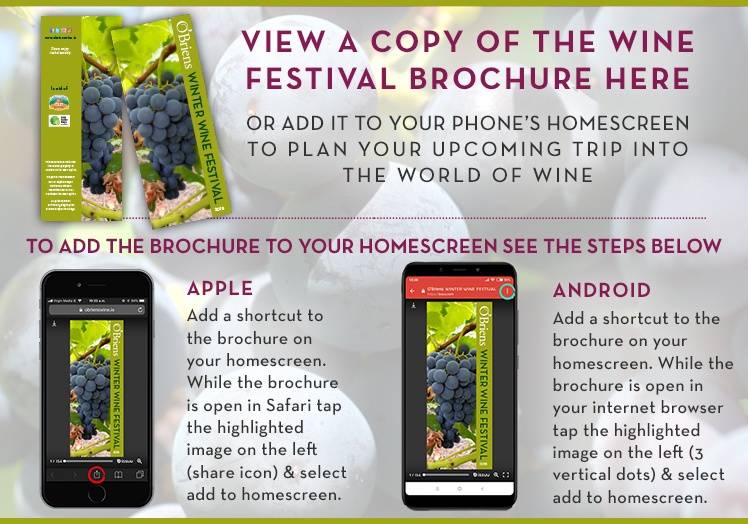 Please ensure you avail of the spitoons and water stations provided. The water stationsa are kindly sponsored by Tipperary Natural Mineral Water. 
Why not tell us about your experience at the Wine Festival and you could win a prize! During each session we will be picking the best tweets which feature on our twitter wall, all you need to do is tweet #OBWINEFEST