By Lynne Coyle MW | Wine Director
On Christmas day in our house, I try to keep the food traditional but as simple as possible, the wines need to be versatile and appeal to a diverse but demanding audience – my family. We would always start with bubbles and because its Christmas we would pour Charles Heidsieck Champagne as a treat - deliciously brioche in character, rounded and elegant it matches very well with pre-lunch snacks.
For starters I am suggesting two delicious un-oaked versatile white wines. Pazo Barrantes Albariño from Rías Baixes in Spain is a super all-rounder that is excellent on its own or with starters. Dry, fresh, crisp with a peachy mid-palate it pairs beautifully with shellfish and seafood as well as goats cheese and vegetable tapas.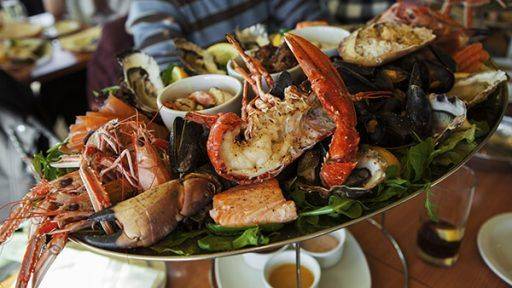 For a more traditional white we might open a Sancerre, for example Château de Fontaine Audon Sancerre which is 100% Sauvignon Blanc and from the Loire Valley in France. Dry and mineral with a grassy intensity in the palate.
For the reds I like to go with something lighter which matches roast bird or vegetable based dishes equally. Château de Fleurie, Fleurie Beaujolais is a good pick. Bright, lively, and juicy with moderate tannins it will not overpower a white meat such as Turkey. It also has the freshness to balance the rich flavours of gravy, cranberry sauce, stuffing and the trimmings.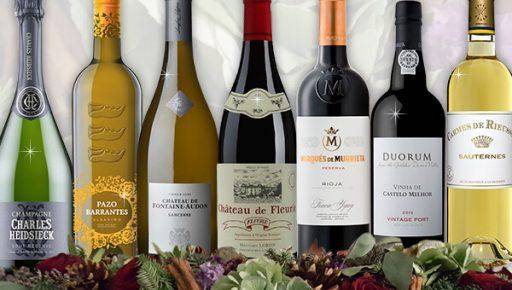 We have a couple of fans of a richer red and Marques de Murrieta Reserva Rioja never disappoints. Versatile enough to go with richer meat based Christmas dinner, it will equally pair with cheese. It shows bramble red fruits, firm but ripe tannins and hints of vanilla are apparent on the nose and palate.
The festive period is the perfect time to open a sweet wine and Carmes de Rieussec Sauternes 2015 would fit the bill perfectly. Mainly made from the Semillon grape, it has a percentage of Sauvignon Blanc and Muscadelle. Honeyed, ripe and concentrated with hints of citrus it is very moreish. I would serve this with a blue cheese such as Crozier from County Tipperary and an apple tarte tatin.