By Paul Barry | Assistant Buyer: Beer & Spirits
We are delighted to have a brand-new spirit on our shelves this week, Five Farms. This freshly released cream liqueur is one to take notice of.
The cream for Five Farms is produced in single batches from generations owned family farms in county Cork. The cream from the McCarthy's, O'Mahony's, Lig Dairy, Coleman's and Tuthill Farms is blended and bottled within 48 hours of collection.
This is rich dairy cream with a higher butterfat content than any other cream liqueur on the market. The liqueur also contains a greater amount of Irish Whiskey than other brands, blended using 10 year old Irish Whiskey.
Its easy to see why this was awarded 97 points at the Ultimate Spirits Challenge recently, the highest score ever received by an Irish Cream Liqueur. Five Farms also picked up the Chairman's Trophy at the awards.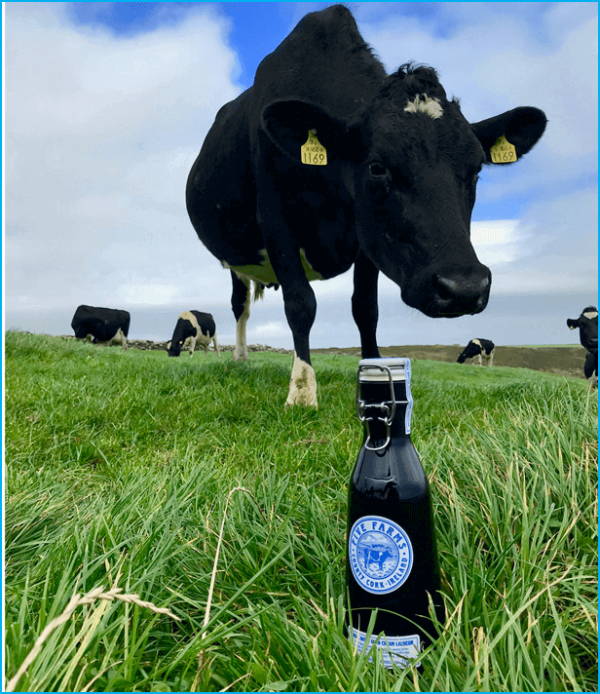 How does Five Farms taste?
This is a luxurious and indulgent cream liqueur, rich and full bodied with flavours of fresh cream, coffee, butterscotch vanilla and Belgian waffles.
How to serve Five Farms: Delicious served simply over ice, however the people at Five Farms have put together some great recipes which you can check out here.  
My favorite? Has to be County Cork Hot Chocolate. Hot chocolate and delicious cream liqueur, what's not to love!