The O'Briens Spring Gin Sale has launched and what better way to celebrate than with some of our favourite gin cocktails? Take a look at these classic gin cocktail recipes you can make at home and enjoy in the garden!
Now €35.00 (Was €44.00)
At the edge of a lake in a shed in a small Irish town, the ordinary is made extraordinary. Within is the laboratory of PJ Rigney, boundary-pushing begetter of hand-made spirits who slow distills gin with natures finest oriental botanicals and gunpowder tea.
The Curious Jackalope
Ingredients:
- 50ml Drumshanbo Gunpowder Gin
- 20ml fresh Lime Juice
- 20ml fresh Grapefruit Juice
- 10ml Sugar Syrup
- Fresh Mint & a generous Grapefruit wedge to garnish
Method:
Combine all ingredients in a shaker with ice, shake it up well, pour over ice & garnish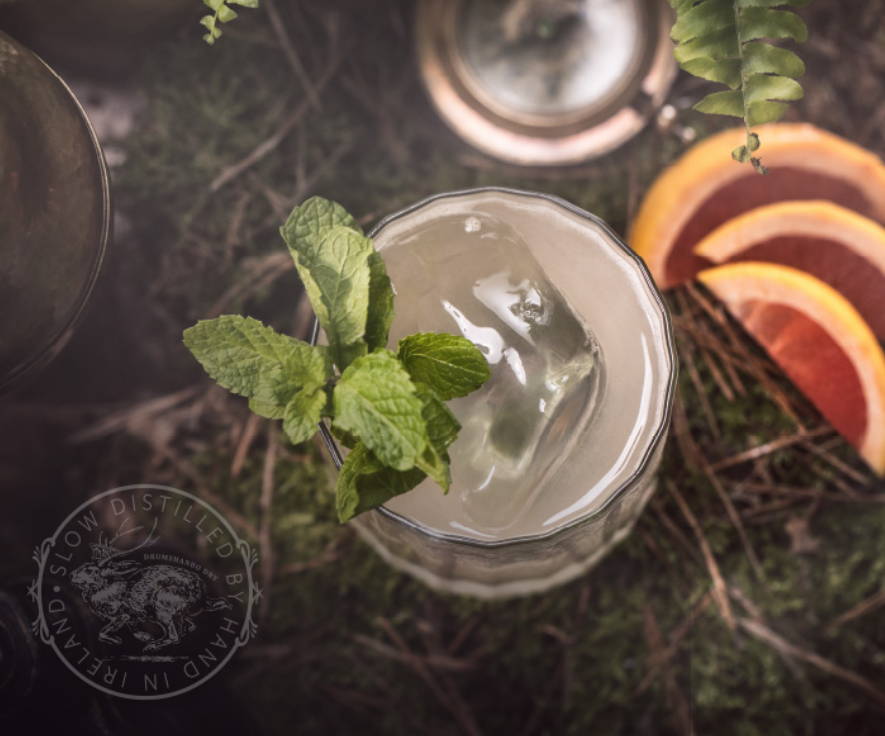 ---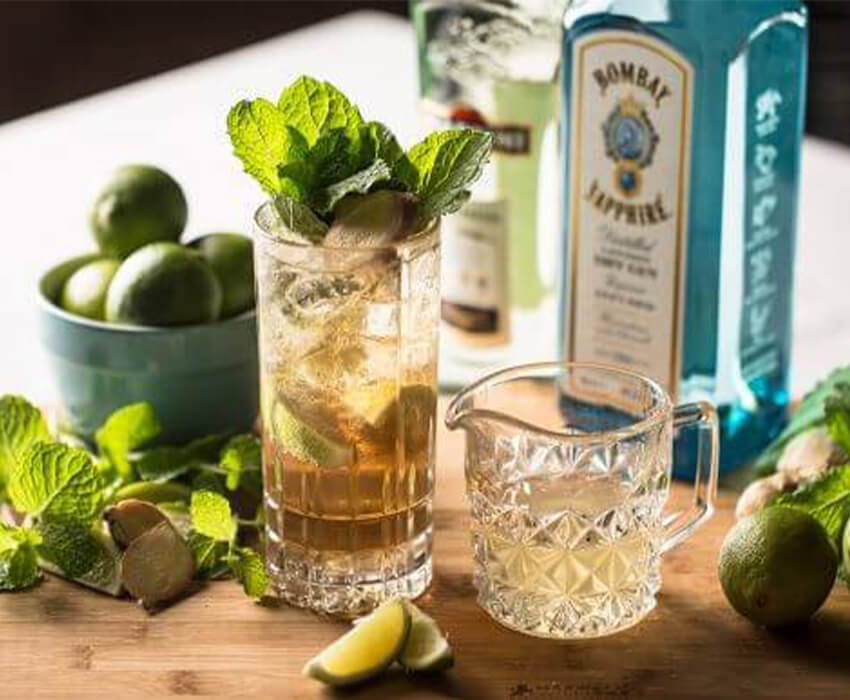 Now €26.95 (Was €31.65)
The selection and balance of Bombay Sapphire's 10 botanicals is based on a recipe that dates back to1761. Presented in its distinctive square, blue glass bottle, Bombay Sapphire is made from triple distilled neutral grain spirit, that is heated and passed through the botanicals in its vaporised state. Add pure water from Lake Vyrnwy and the result is a refreshing, distinctive, clean Gin with an undeniably distinctive taste.
Bombay Gin Buck
Ingredients:
- 35ml Bombay Sapphire Gin
- 10ml ginger ale
- Juice of half a lime
- Lime wheel, to garnish
- Ice
Method:
Pour one measure of Bombay Sapphire Gin (35ml) into a highball glass. Add the juice of half a lime. Fill the glass with ice and top off with ginger ale. Garnish with a wedge of lime or a lime wheel.
---
Now €36
"The One With The Pink Grapefruit"....... Malfy Gin Rosa uses an elegant fusion of some Sicilian pink grapefruits, Italian lemons, fine botanicals and handpicked juniper creates the ultimate bright and sophisticated gin.
Amalfi Sunset Spritz
Ingredients:
- 35ml Malfy Gin Rosa
- 50ml San Pellegrino Aranciata
- 50ml Prosecco
- Orange slice, Strawberry Slices & Thyme Sprig to garnish
Method:
Add Malfy Rose Gin & San Pellegrino in a stemmed or stemless wine glass over ice and stir to combine. Top up with prosecco and garnish.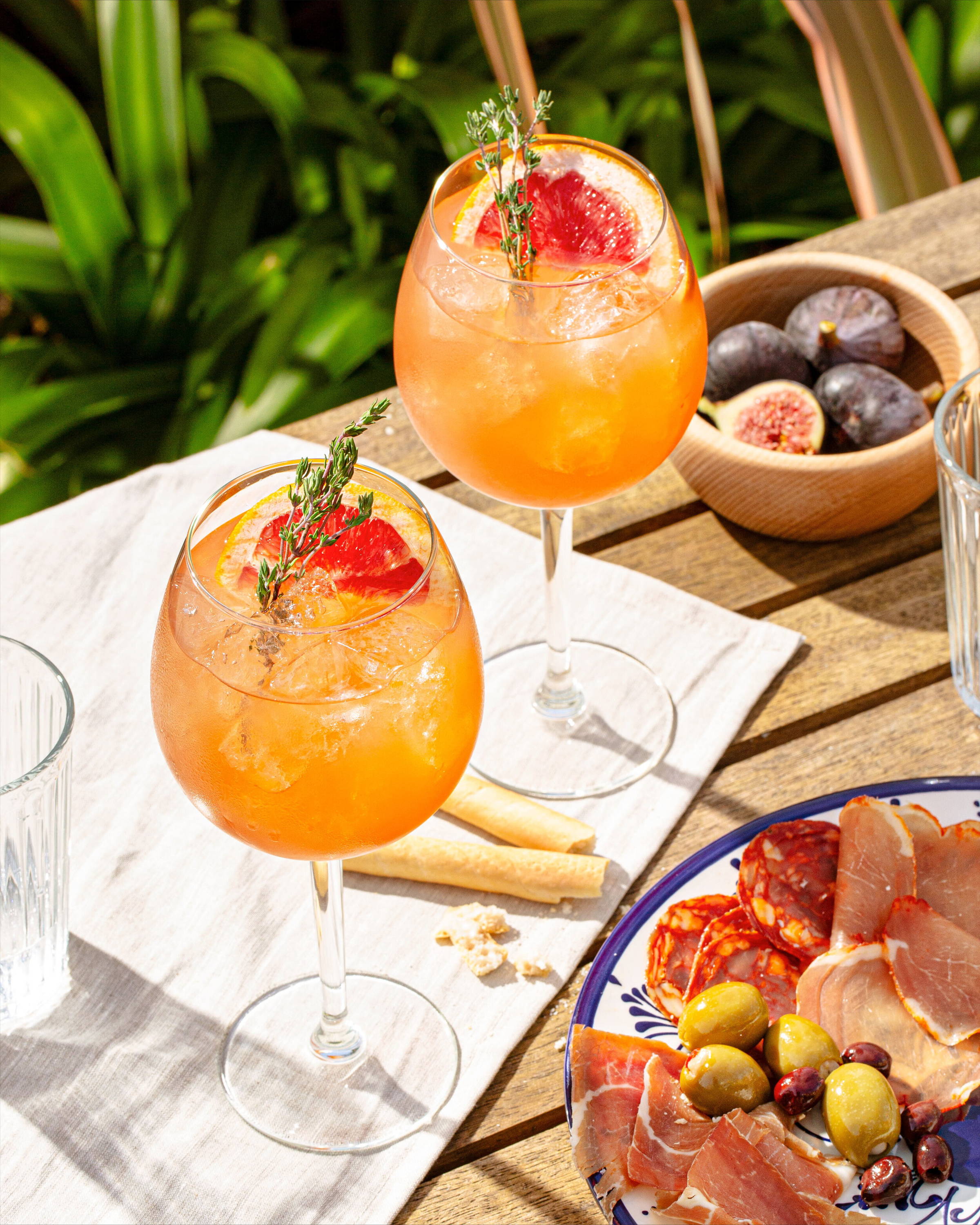 Please note prices are correct at time of publishing. Offers end Bank Holiday Monday 6th June 2022. Please check our website or stores for the most up to date pricing.