By Aaron Keenan | Marketing Assistant
To kick off the first week of our Irish Whiskey Sale we explore Glendalough Distillery's Pot Still Irish Whiskey. Finished for up to a year in the rarest of all casks, virgin Irish oak, this is a milestone for Irish whiskey. Each bottle is numbered and traceable to each cask and even to the tree from whence it came.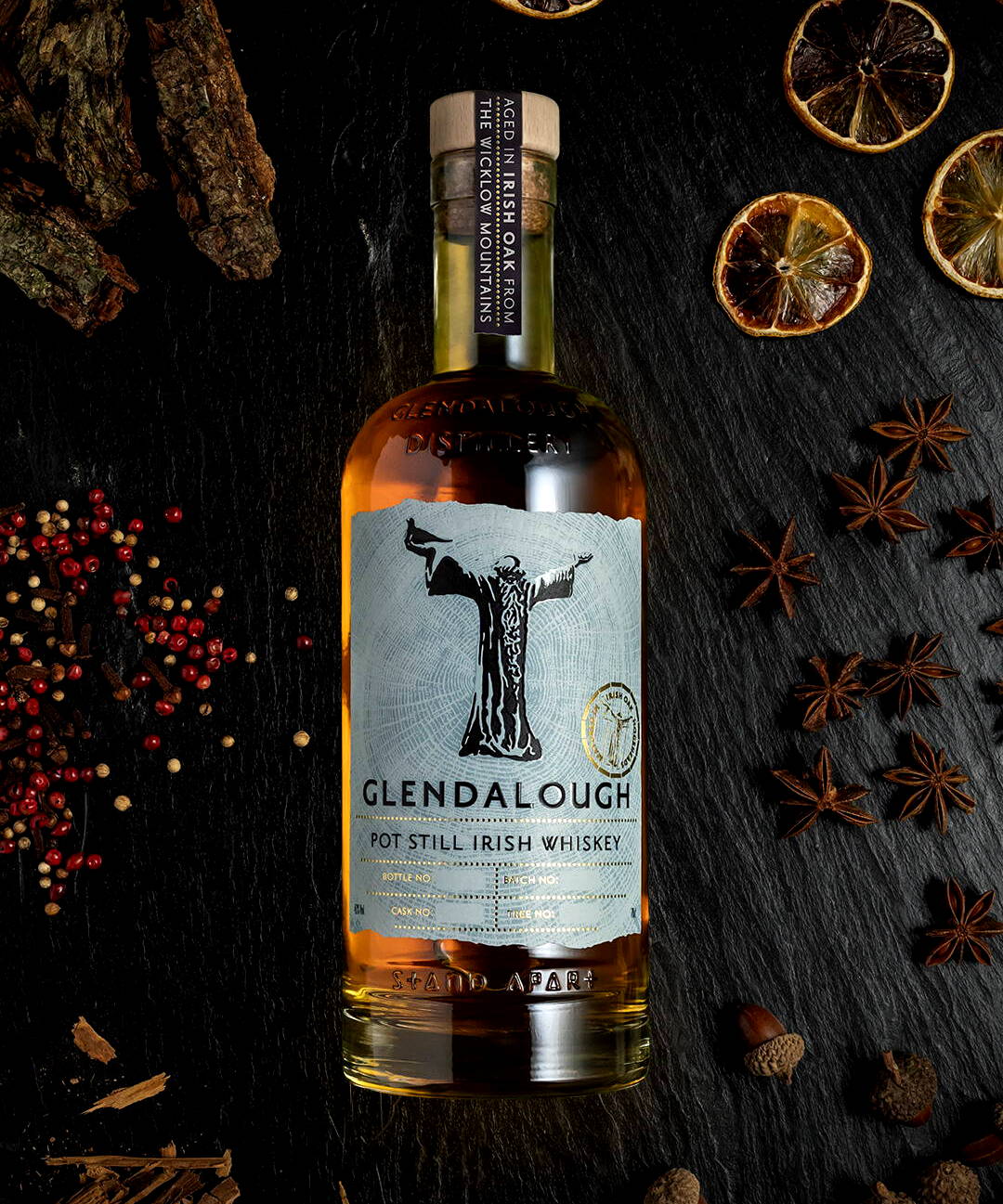 Pot Still is a quintessential Irish style of whiskey so the team at Glendalough Distillery felt it was only fitting that it went into Irish oak casks for a year. Prior to that, the liquid was first matured in "alligator charred" ex-bourbon casks for three years before being transferred into the virgin Irish oak casks. These casks were made from trees that Glendalough sustainably harvest in the Wicklow Mountains surrounding the distillery.
Irish oak provides a unique flavour profile versus American or European oak, which are the most common varieties used for aging. Irish oak grows differently due to Ireland's climate and long growing season. That gives it a more open structure, allowing for a deeper exchange of liquid in and out of the wood, which packs in a variety of flavours that complement the pot still spices beautifully.
---
Glendalough Distillery went one step further in its efforts to bring customers on the journey of the life cycle of their first pot still expression. A neck tag on each bottle directs consumers to GlendaloughDistillery.com/IrishOak where they can input the numbers from their bottle and see a short, personalized film of the specific oak tree being felled and being made into the actual cask their bottle came from.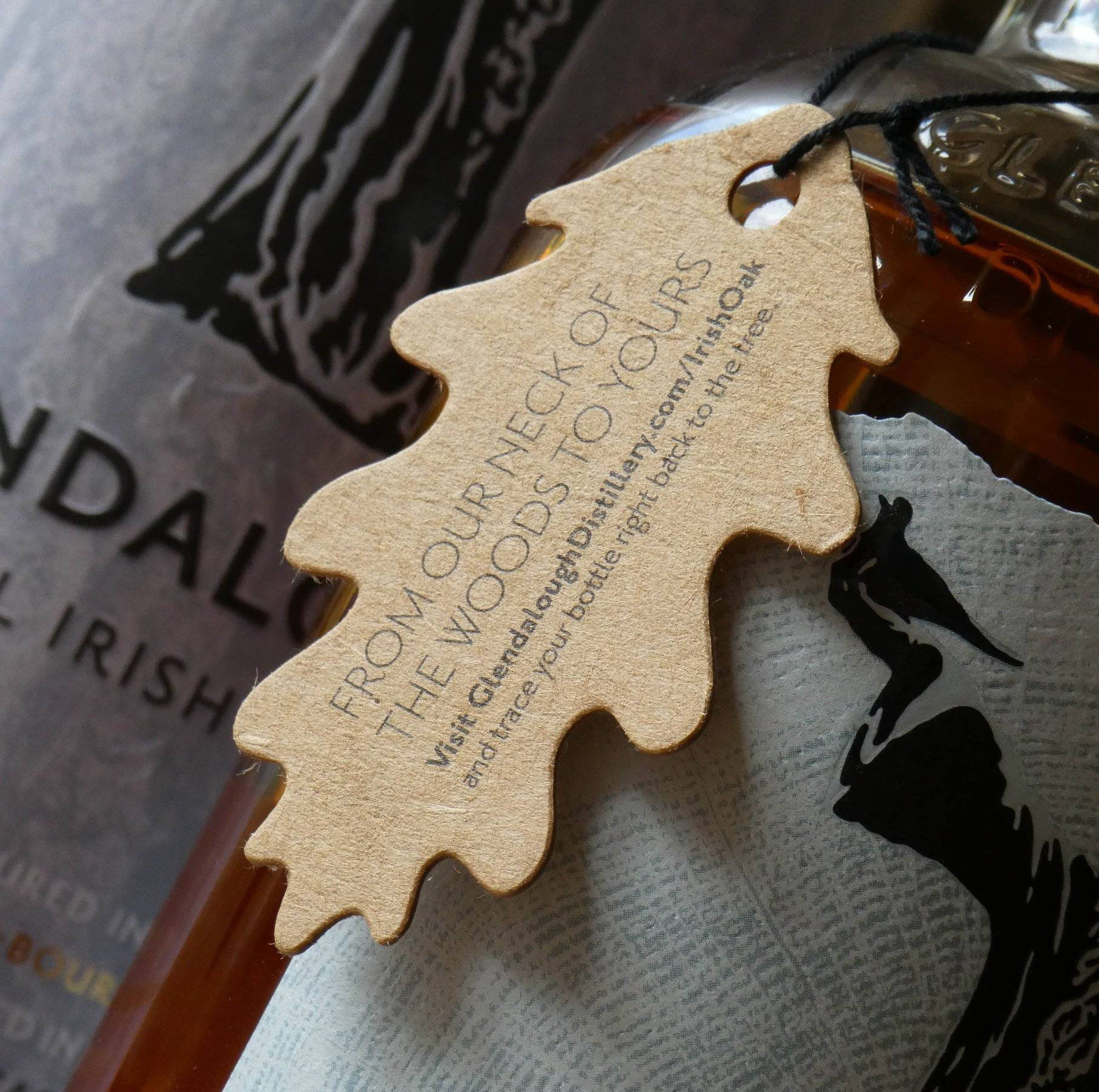 ---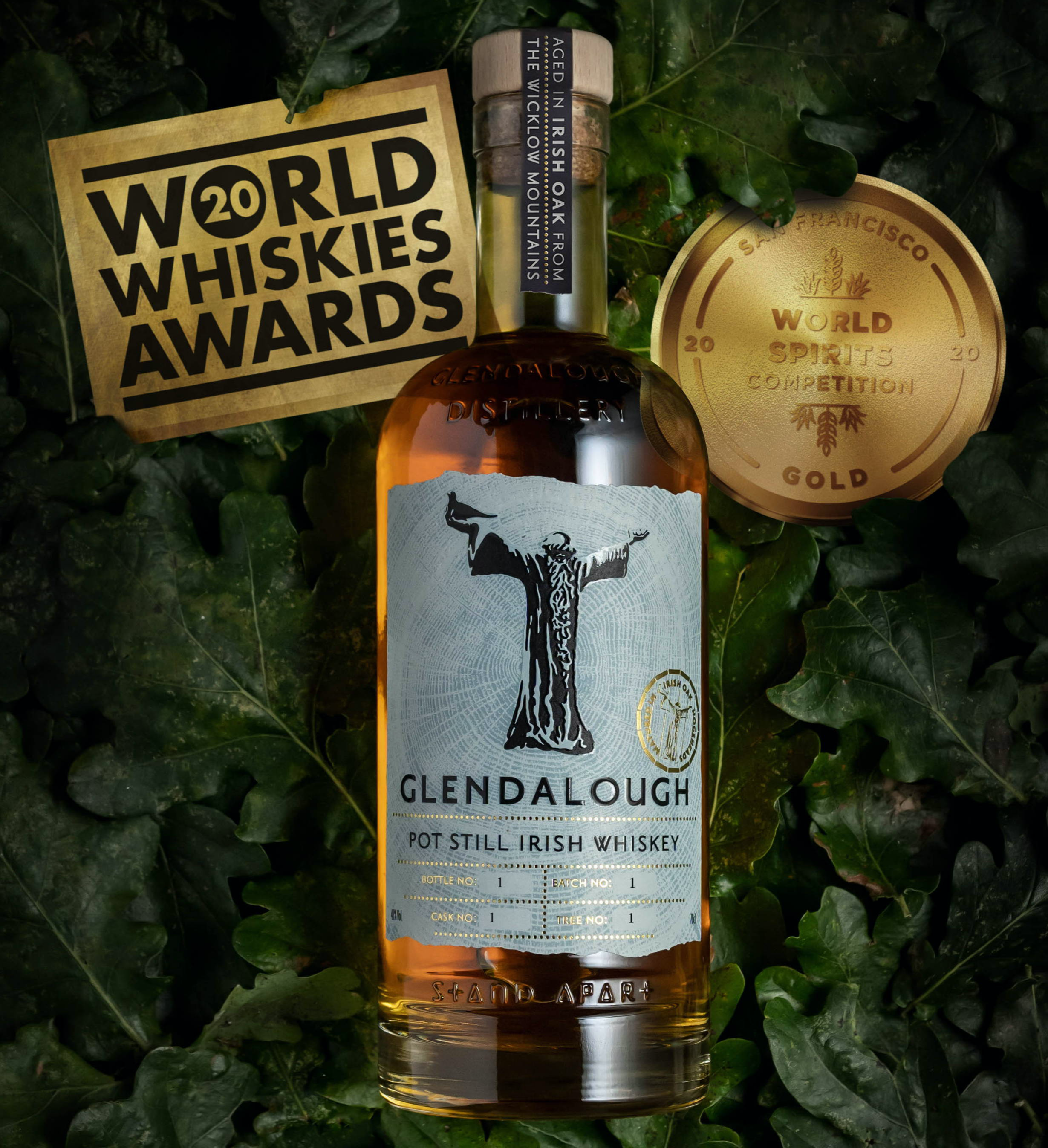 Released in late 2019, Pot Still Irish Whiskey from Glendalough Distillery has already been deemed a triumph by leading international drinks experts after scooping gold at the 2020 World Whiskies Awards and also the 2020 San Francisco World Spirits Competition.
Now €50 down from €55 until 27th September 2020
---
The Pot Still High Ball: The search for the perfect whiskey highball ends here.
Take a tall glass and fill it to the brim or beyond with ice. (the bigger the chunks the better - one large chunk is best).
Pour in 40ml Glendalough Pot Still and top with soda water (80ml). We think 1:2 ratio of whiskey to soda water is perfect to open up the depth of the Irish oak flavor within.
Garnish with a grapefruit skin to complement the woody tannins and spices in the whiskey and a sprig of fresh, slapped mint.
Sláinte!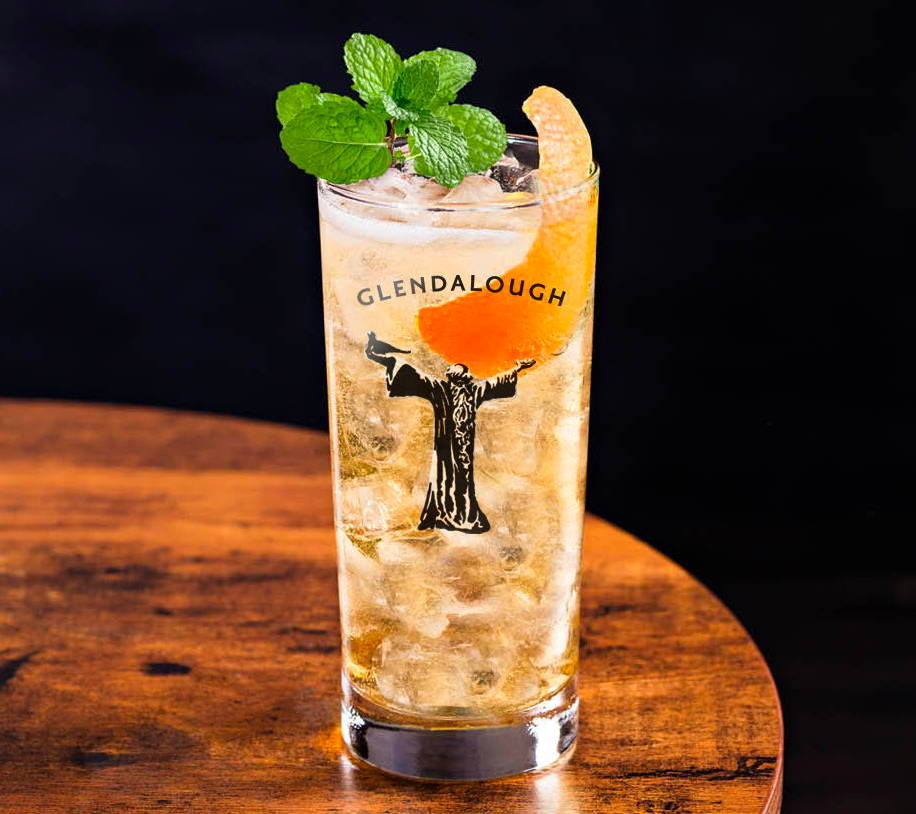 ---
Pick up a bottle of Pot Still on special offer for just €50 (RRP €55) in store and online until 27th September!