By Paul Barry | Assistant Buyer: Beer & Spirits
The rising popularity of Irish whiskey both here and abroad means there is a scarcity of aged stock. This has in part lead to a move towards no age statement (NAS) whiskey expressions, presenting both a challenge and an opportunity for whiskey producers. The age statement was a clear definition and mark of what one should expect in quality from a whiskey however its removal can allow for greater innovation in whiskey expressions.
The age statement is a declaration of how long the whiskey has spent in wooden cask and refers to the youngest component whiskey. If a 7 year old whiskey is blended with a 12 year old then the resulting whiskey bottle would be labelled as a 7 year old. In the past the quality and desirability of a whiskey was often judged by the age on the bottle with conventional wisdom holding that the older a whiskey is the better it ought to taste, however this is not necessarily the case.
Other factors than just time are at play in creating a great whiskey, the quality and make up of the original distilled spirit, the quality and type of oak used and of course the skill and knowledge of the distillation, maturation and blending teams.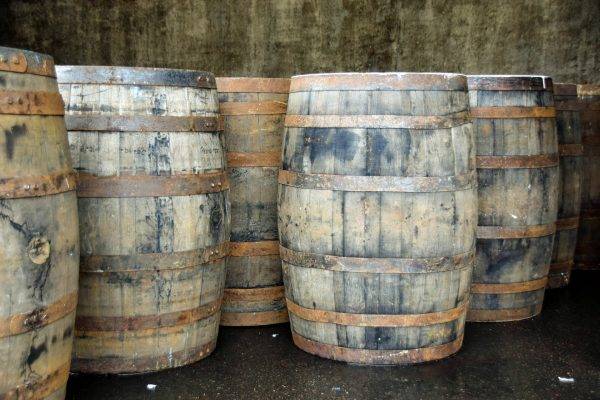 The release of a NAS whiskey allows for a great degree of innovation and creativity when designing a whiskey. It unties the hands of the blender who could in theory use a portion of lively 3 year old to balance flavours in an 18 year old. With an age statement, the resulting liquid would need to be packaged as a 3 year old whiskey, diluting the perceived value of the whiskey. This doesn't mean that whiskey can contain any old spirit (or should that be any young spirit?).
By law products labelled as Irish whiskey must be aged for a minimum of three years in wooden cask. In fact, one of the most celebrated Irish whiskeys Midleton Very Rare is no age statement and contains some very old stock.
In the end, what matters is how it tastes. For me, a good NAS whiskey should offer both quality and value for money, with that here is a small pick of some great no age statement whiskeys
This is a single grain whiskey aged in bourbon cask and again here seeing time in Oloroso cask for six months to finish. Light and bright and very moreish, smooth caramel, vanilla and fruity tones.
A blend of 8 year old grain and 10 year old triple distilled malt all finished in port casks. Expect peaches and cream with some zestier fruit balanced with spicier elements of soft chili, cardamom and gentle pepperiness.
Bringing single malt and single pot still together this highly awarded NAS whiskey displays bright crunchy apple fruit with smooth vanilla and honey; alongside some spicy ginger and toasted oak.
One of the most recognised NAS whiskeys is a pot still aged between 7 and 9 years with 25% aged in sherry cask. Bursting with honeyed spice and orchard fruits.
Please note prices are correct at time of publishing. Offers end 3rd November 2019, please check our website or stores for the most up-to-date pricing.