By Paul Barry | Assistant Buyer: Beer & Spirits
Once the preserve of big brand lagers, smaller brewers are turning their attention to the possibilities cans have to offer. New canned options from Irish craft brewers both big and small have taken off in recent years with everything from session pale ales to big imperial stouts.
The benefits to the brewer is that cans offer easier handling in the brewery versus glass. The introduction of mobile canning, where canning equipment comes to the brewery for the day, means less upfront investment and space requirement for breweries. They are also easier and therefore cost less to transport. From an environment standpoint cans take far less energy to produce and are easily recycled compared to bottles.
However, the real benefit for both the brewer and the consumer comes down to quality. Cans are far less likely to spoil due to light exposure or oxygen exposure both of which can have an effect on the freshness and flavour of the beer. Light can react with compounds in the hops to produce off flavours sometimes referred to as being "skunked". This is why you will see the majority of bottle beers in brown bottles, the brown bottles reduce the harmful effects of sunlight. On the other hand, cans completely eliminate this issue.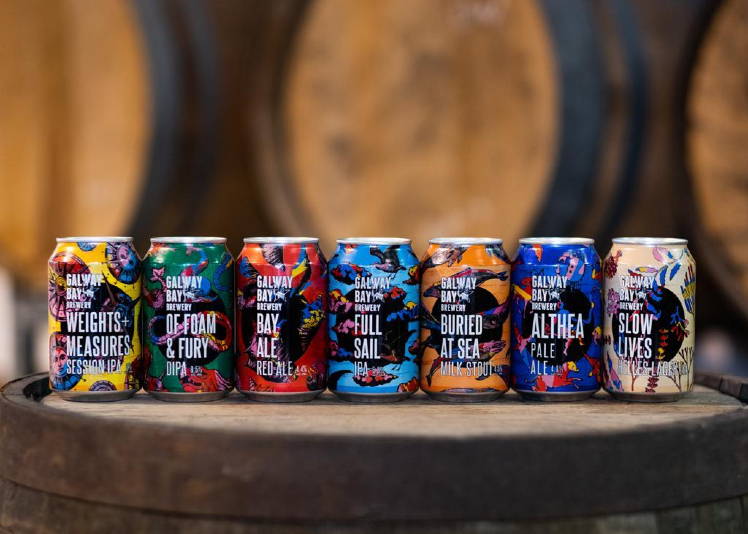 Technological advancements in can production also means the beer does not taste metallic due to specifically designed cans using a thin layer of water based lining which protects the beer form touching the aluminium.
Quite simply fresher beer makes for better beer. But why not test it out for yourself. Two large Irish craft breweries have made the move recently and are worth checking out. Wicklow Wolf moved to cans with the opening of their new brewery last September and just this month Galway Bay have released their full core range in cans.