By Lorcan O'Brien | Wine Content Specialist
This Sunday is Mother's Day and what better way to thank the most important woman in your life than with a nice bottle of wine? The O'Briens Wine Team have chosen 5 of their favourite classic Spring wines as the perfect gift.
---
Veneto, Italy
RRP: €35.00 down to €30.00, Save €5
This is the ideal gift if your Mother likes Prosecco. Our brand new Pale Fox is a luxurious single estate Prosecco from the 'Valle Delle Volpi (Valley of the Foxes). The elegant bottle is presented in a beautiful gift box.
Pale Fox undergoes an extra-long 100-day secondary fermentation period to ensure greater complexity and finer, more persistent bubbles in the wine. Pale Fox Prosecco has aromas of white flowers, white currants, and oyster shell with an elegantly restrained palate with notes of pink apple, peach and a long finish with fine persistent mousse.
Food Pairing:
This can be enjoyed on its own or with lighter nibbles or tapas.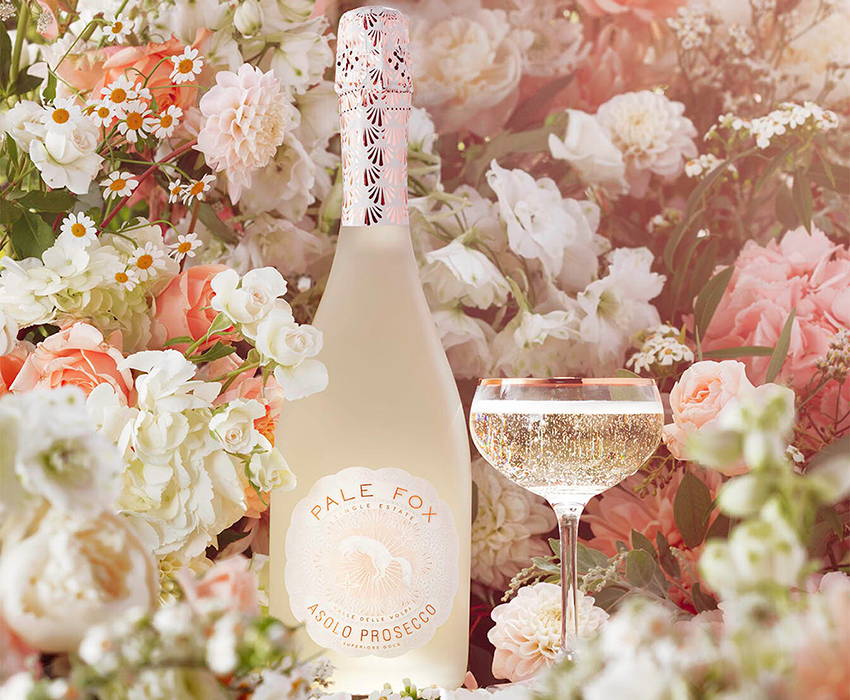 ---
Exquisite Vintage Champage

All of the grapes for a Vintage Champagne come from one year's growth, as opposed to a Non-Vintage Champagne, which will be a blend of vintages. A Vintage Champagne from one of the Grande Marques will cost a lot more than this and offer little more quality, so this is inside-track stuff.
Beaumont des Crayeres Vintage is one of the most exciting, elegant Champagnes in our range and the ideal gift for Mother's Day. It is a Blanc de Blancs, which means it is made entirely from Chardonnay grapes. It is creamy and elegant with persistent pinhead bubbles. The aromas and flavours are of brioche and a melody of floral notes. A perfect apéritif wine but the richness on the palate would also lend it well to food.
In The Grape Press:
"If you're celebrating, in the context of Champagne, this vintage beauty is a bargain buy and better than many famous brands.
92/100 Points."
-Martin Moran MW, The Sunday Times
---
Burgundy, France
RRP: €29.95 down to €27.95, Save €3.99
Domain Chanson are owned by Champagne Bollinger and no attention to detail is missed in terms of vineyard work or cellar investment. The vineyards of Pouilly Fuissé are located in the southern part of Burgundy, so benefit from additional sun and warmth, giving ripe fruit balanced by a crisp freshness.
Chanson Pouilly-Fuissé was partially aged in oak casks, giving some roundness and texture to the wine but not dominating the flavour. Think of the oak as a seasoning, rather than the main ingredient. Expect floral and citrus notes on the nose and palate with some white pear, the palate is well-balanced and precise with a mineral thread against a dense, tight texture followed by a long and refreshing finish. This is a classic white Burgundy.
Food Pairing: 
Treat your Mam to a roast chicken or pork belly lunch, which would pair wonderfully with the texture and ripe fruit flavours of this Chardonnay.  
---
Rías Baixas, Spain
RRP: €26.95 down to €23.95, Save €3
As Albariño continues to gain in popularity, we are delighted to offer this brand new premium example from the Salnés Valley.
It comes from the Pazo Baión estate, which dates back to the 15th century. It is a stunning, single vineyard Albariño coming from vines with an average age of more than 45 years and grown on sandy soils. The grapes are hand harvested and sorted before fermentation with wild yeasts.
Pazo Baión Albariño shows a remarkable intense varietal perfume, with predominantly floral aromas of orange blossom and jasmine, and a palate reminiscent of citrus and tropical notes with a saline note, the finish is lingering and persistent.
Food Match:  
Albariño is the perfect partner for seafood. A platter of fresh shellfish, served with crusty bread would be ideal.
---
Our long-time partners, Henri Bourgeois, is a renowned 10th generation winemaking family, making exquisite award-winning wines from some of the best terroir in the Loire Valley.
This Pouilly-Fumé is made from a strict selection of the best Sauvignon grape plots, grown on the Kimmeridgian marls of Saint Laurent l'Abbaye, which was where the very first vines for this AOC were planted.
La Demoiselle Pouilly-Fumé is a simply exquisite take on Sauvignon Blanc, offering a bright floral and crisp bouquest before that typically taut, smoky mineral intensity on the palate and long crunchy finish.
If your Mom likes Sancerre, she will adore this wine, which is made in vineyards right next door in the Loire Valley.
Food Pairing:
The classic pairing for Loire Sauvignon is oysters or soft cheeses, but this will pair equally well with roast chicken or pork steak.
---
Lorcan is O'Briens Wine Content Specialist, charged with spreading the wine word and keeping our customers and staff up to date with news of our wines and winemakers through his dedicated and passionate writing. Previously an O'Briens store Manager, Lorcan has written about wine in Ireland and Spain and is currently studying for the WSET Diploma. In his spare time Lorcan hosts wine tastings, blogs about wine and judges in wine competitions.
*Pricing correct at time of publishing. For the most up to date prices see our stores or website.