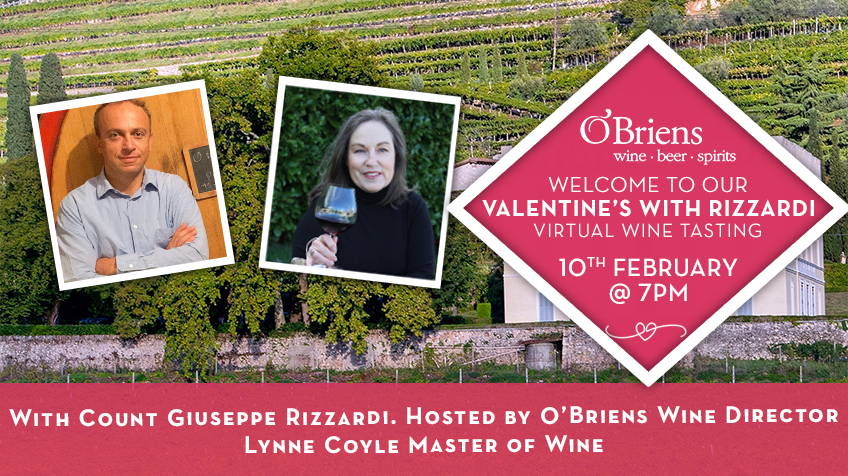 Valentine's with Rizzardi
Thursday 10th February at 7pm
Join us for our first online wine tasting of 2022. We are delighted to welcome Count Giuseppe Rizzardi of Guerrieri Rizzardi who will be joining O'Briens Wine Director, Lynne Coyle Master of Wine for an evening enjoying prosecco bubbles along with some of the Veneto regions most famous wine styles. And, with the home of Romeo and Juliet so close by in Verona, we will take the chance to mull over some romantic Valentine's dinner food matches with Giuseppe's wines.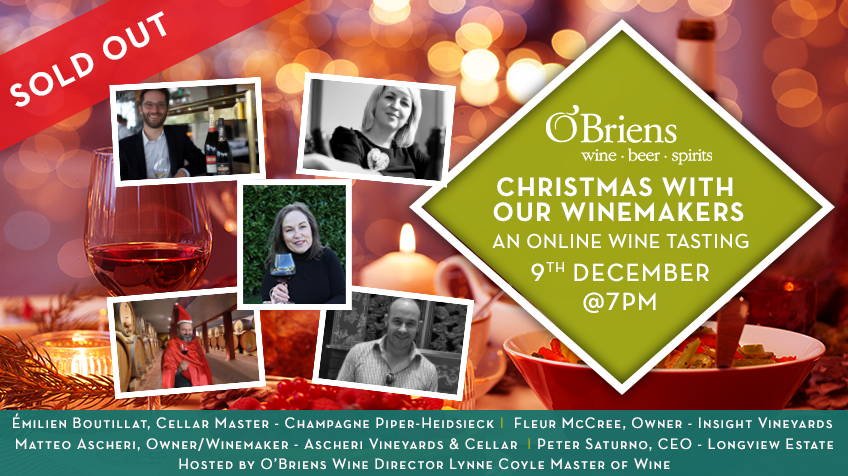 Christmas with our Winemakers
Thursday 9th December at 7pm
Join us for our final online wine tasting of 2021. We are delighted to be joined by some of our favourite winemakers. Tasting wines from Champagne, Italy, New Zealand and Australia, our winemakers will not only share with us their wines but also some of their special Christmas traditions and some handy tips for matching their wines with food on the big day.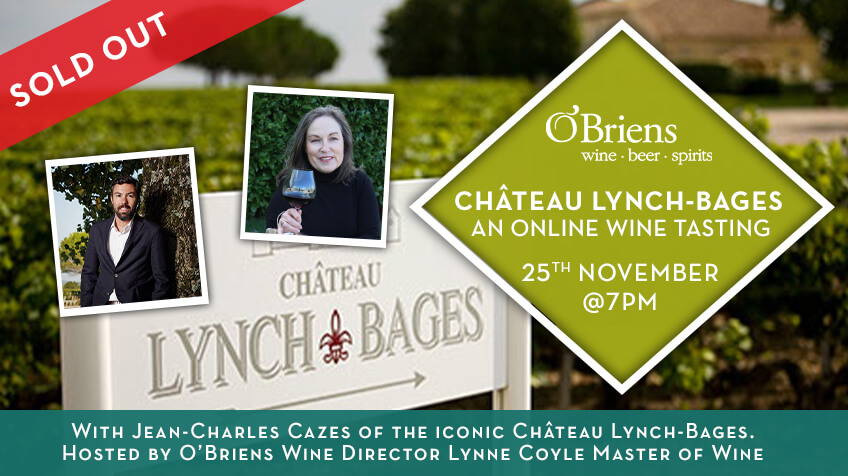 Château Lynch-Bages
Thursday 25th November at 7pm
Join us for a unique online wine tasting with Jean-Charles Cazes owner of the iconic Château Lynch-Bages. This will be a very special evening, and a rare opportunity to taste top wines from the Cazes family estates. From Château Ormes de Pez, a leading St-Estèphe property, to one of the biggest diamonds in the crown of Pauillac, Château Lynch-Bages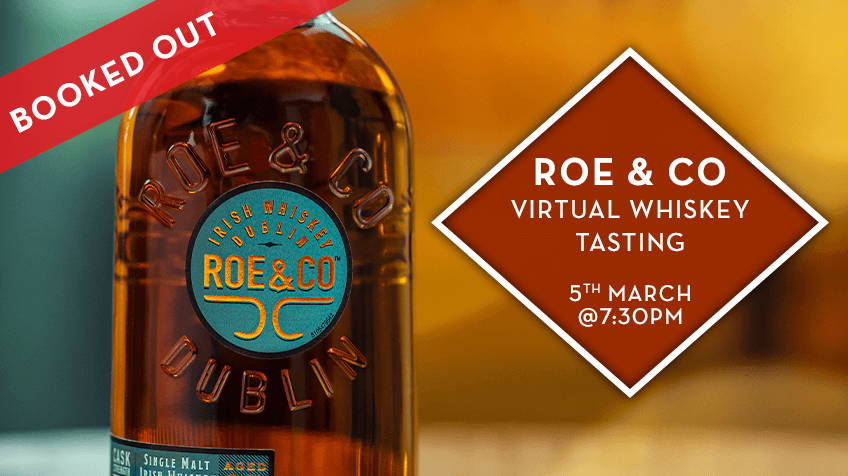 ROE & CO Virtual Tasting
Friday 5th March at 7:30pm
We're delighted to announce an exclusive virtual tasting event with ROE & CO hosted by Lora Hemy, ROE & CO's Head Distiller, and Colin Martin, the ROE & CO Distillery Experience Manager. This tasting event is exclusive to the first 50 applicants who apply.
Recommended Wines
A collection of recommended wines from our series of virtual wine tastings with O'Briens Wine Director Lynne Coyle MW and our guests all in one place!