By Paul Barry | Assistant Buyer, Beers & Spirits
9 White Deer Brewery, nestled in the heart of West Cork, produce a range of great tasting beers from stout to lager to IPA. It's a range that also happens to be gluten free.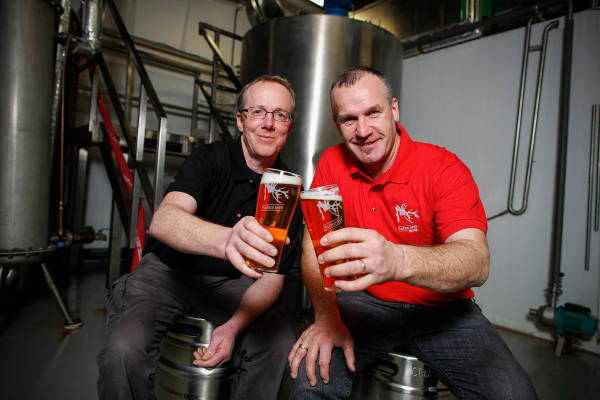 9 White Deer brewery was founded in 2014 by publican Don O'Leary and former marine engineer Gordon Lucey who set about brewing approachable full flavoured beers. It was when Don was diagnosed with a gluten intolerance within a year of opening the brewery, discovering how limited the craft beer offering was, that the focus for the brewery became creating great tasting gluten free beers across a range of styles. This began with the release of their first gluten free beer simply named Saor in 2015. The warm reception this received encouraged the team to continue and after a lot of hard work and experimentation they now have a full Saor range offering greater choice for celiacs and those with gluten intolerance
---
Gluten
Gluten is the name for a range of proteins naturally found in many grains including barley, the primary ingredient in most beers. There are two approaches to producing a gluten free beer, either by substituting the malt in the recipe with grains that don't contain gluten such as sorghum or rice or by removing the gluten from the beer after it has been brewed. If you If you want to make a beer that more tastes like 'beer' you really want to start out with malt, brewers then use enzymes to denatured the gluten in the beer. This is what 9 White Deer have done with their Stag Saor range with each batch independently tested to ensure that gluten levels are below the 20ppm threshold to be certified gluten free.
Of course, offering a range of gluten free beers is great but how do they taste? Thankfully these aren't just great gluten free beer but are great tasting beers in their own right. Proving you don't need gluten to make delicious beer.
Why not pop in store and pick some up for yourself with extra special offer of 4 for €10 in August!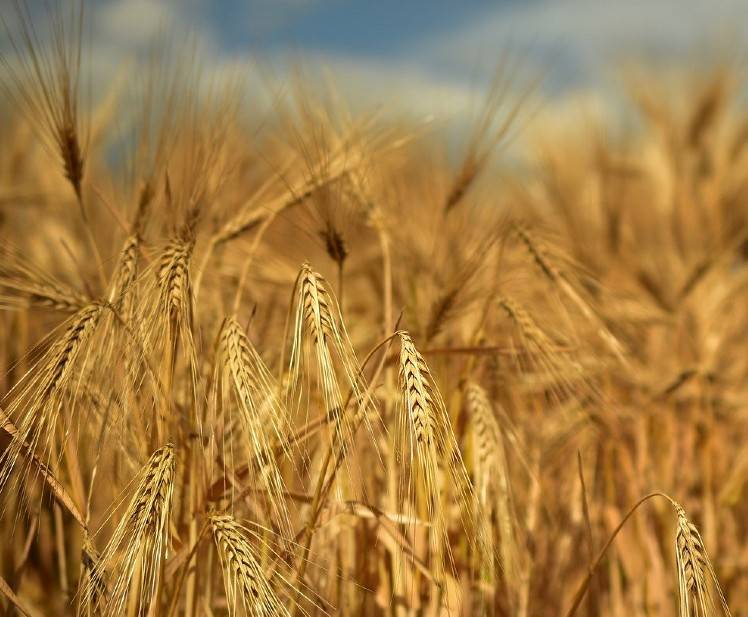 ---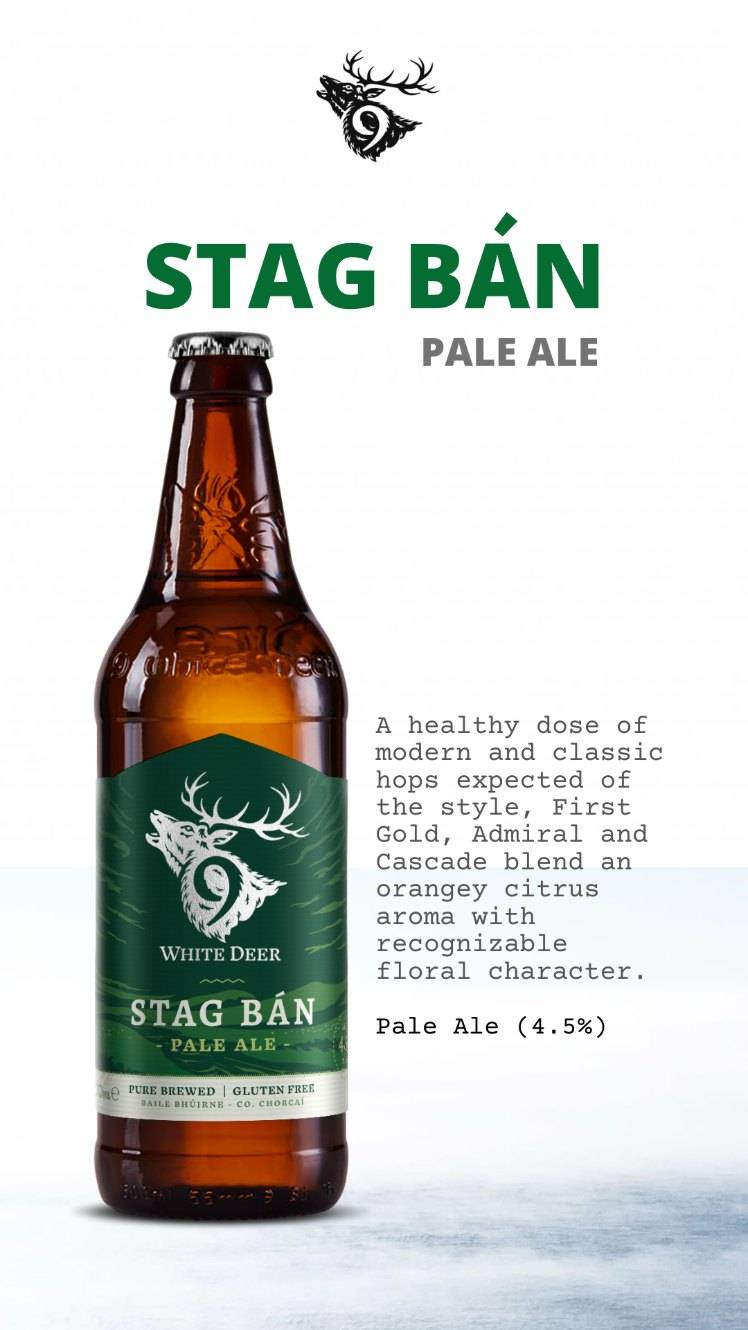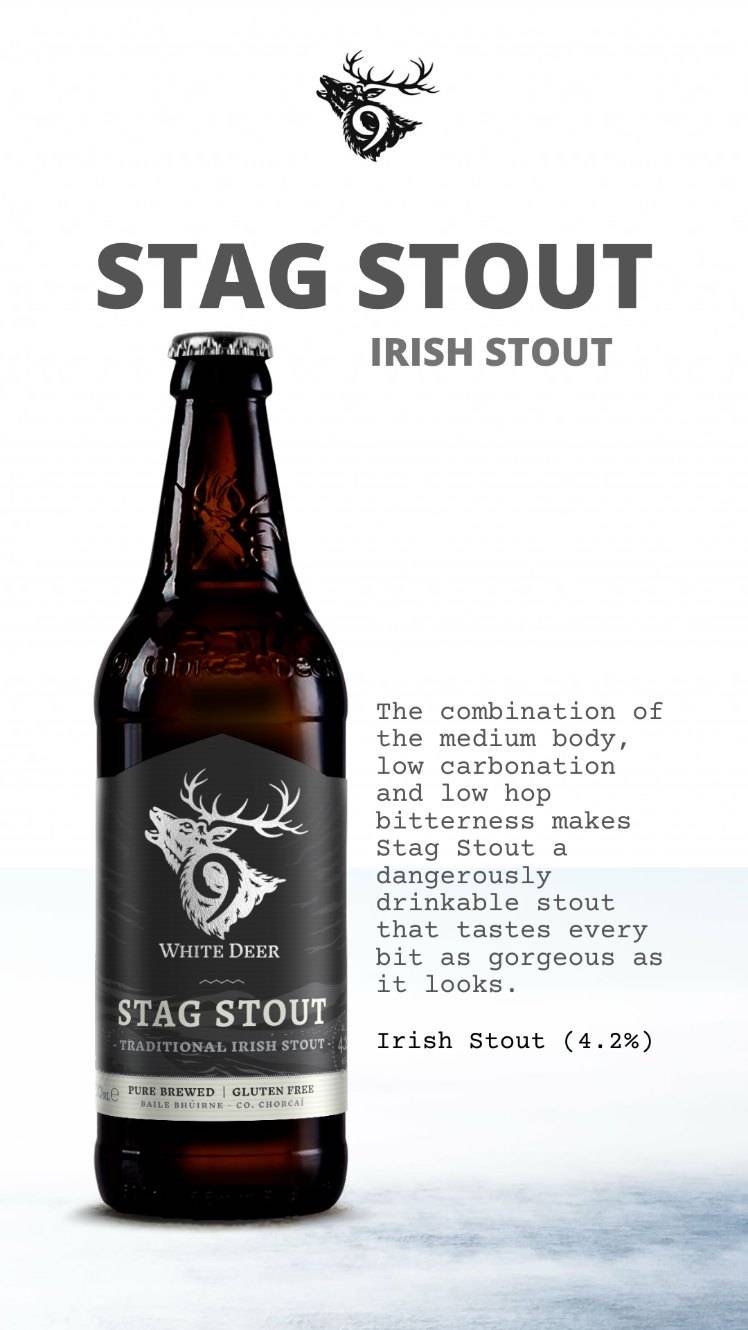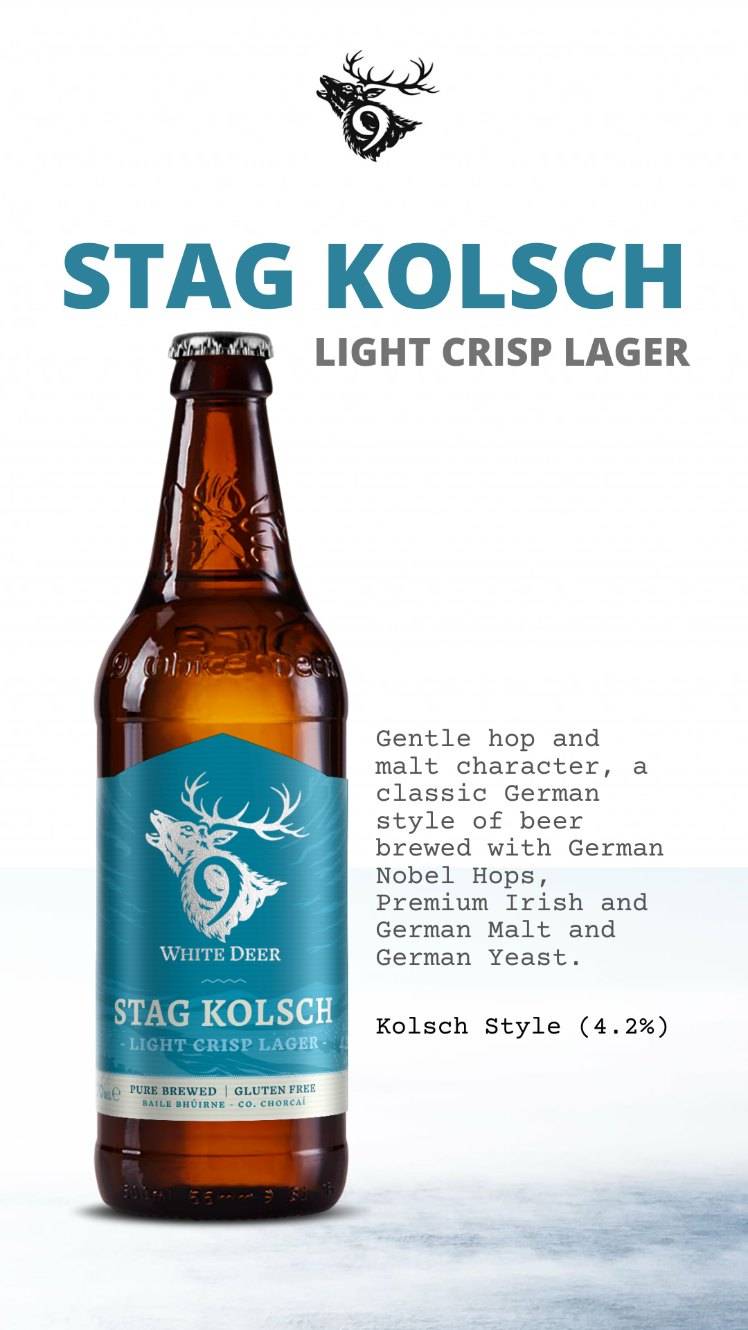 Please note prices are correct at time of publishing. Offers ends 30th of August 2020. Please check our website or stores for the most up to date pricing.