By Lorcan O'Brien | Wine Content Specialist
With Christmas around the corner, it is time to start preparing for the big day. There are plenty of jobs that need our attention, so to help with one of them, the O'Briens Wine Team have selected a wine for each course at Christmas lunch.
If you want to make this job even easier we have a web exclusive Christmas Day Mixed Wine Case, chosen by our Wine Director, Lynne Coyle MW, to suit every Christmas day eventuality. Included with the case is a video from Lynne, exploring some of the festive food matches for each of the wines.
---
Champagne, France
RRP: €54.95, NOW: €39.95, Save €15

There is no better way to kick off festive celebrations than with the satisying pop of a Champagne cork. And what better Champagne than the most awarded this century? Piper-Heidsieck's Cellar Master, Émilien Boutillat, was awarded The International Wine Challenge Sparkling Wine Maker of The Year 2021. This venerable Grande Marque has now won this award nine times since 2000, emphasising their unwavering commitment to quality.
Piper-Heidsieck's long history dates back to 1785. The estate now owns 70 hectares of sustainably managed vineyards across some of the best terroir in Champagne. Their signature cuvée Brut is round and vibrant with a richness from the high proportion of black grape varieties. The complex blend comes from over 100 crus. Notes of almond and hazelnut accompany lively bubbles and fresh flavours of pear and crunchy red apple. The beautifully balanced finish is delicate and long with more than a hint of citrus fruits.
Food Match:
We tend to pop a bottle of bubbles to kick off celebrations but Champagne is a brilliantly food-friendly wine style, pairing with a wide range of festive dishes. From a smoked salmon or shelffish starter, to fowl, such as duck or goose, the acidity will cut through the richness of the meat.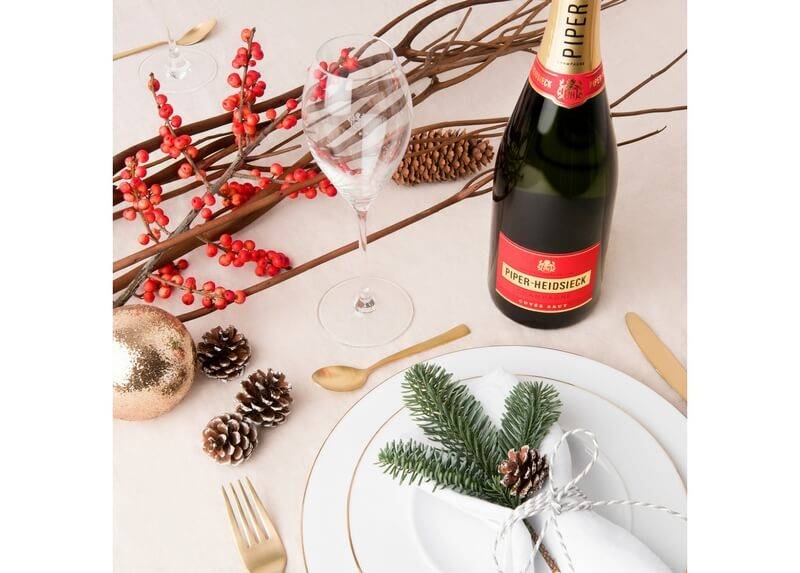 ---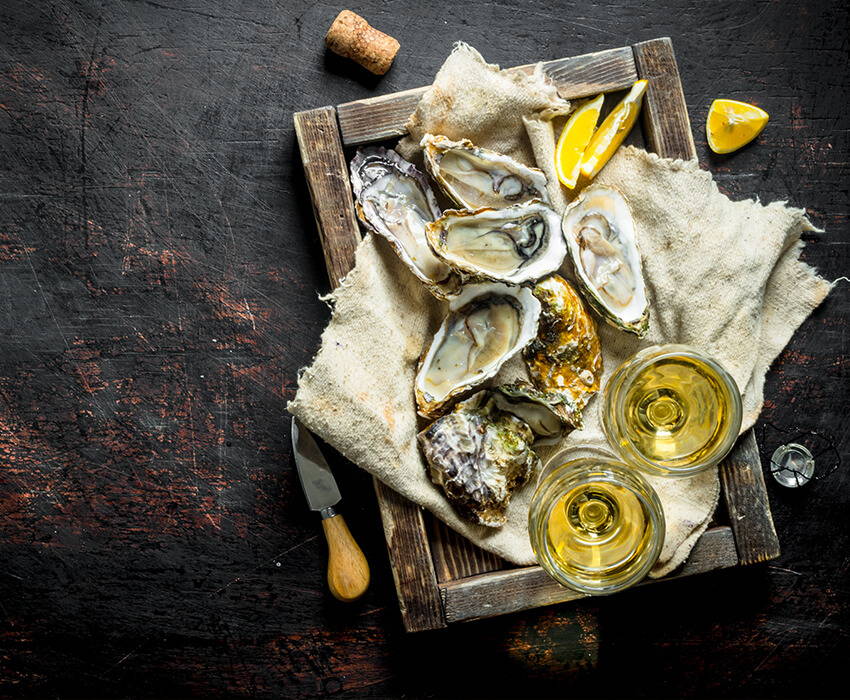 The starters for Christmas day lunch tend to be on the little lighter, to ensure there is plenty of room for the main event! Salmon, prawns or oysters are typical and for this you want a crisp and clean white wine, with plenty of natural acidity. The champagne above would suit beautifully, as would a good Albariño, but a chilled Sancerre is the classic match.
Domaines des Grandes Perrières Sancerre is a family-owned winery with vineyards across some of the best sites in Sancerre. Made with the Sauvignon Blanc grape, this is classic Sancerre, boasting a wonderful depth of fleshy citrus fruits: grapefruit, lemon and gooseberry, along with that classic tongue-tingling Sancerre minerality on the long finish.
---
Merlot for the Main Event
Veneto, Italy
RRP: €26.95, NOW: €19.95, Save €7

The most common query we get at this time of year is what wine to pair with turkey. But we should be thinking of the sauces and trimmings more than the bird itself. Turkey is a game animal, that will pair with a wide range of red or white wines that contain a decent palate weight and acidity. So, we suggest that you pair your wine to your preferred sauce.
For example, someone who prefers bread sauce, or perhaps no sauce at all, may find the Sancerre above to be the perfect foil. For those that prefer a light gravy, something like a Burgundian Pinot Noir is a classic match. And then those of us who prefer a rich red wine gravy and lashings of cranberry sauce, a bold red is just the ticket.
A Bordeaux or Northern Italian red would be a classic match, so we have gone for a sublime compromise between the two- a Northern Italian red made with one of the classic Bordeaux grape varieties: Merlot.
Guerrieri Rizzardi Clos Roareti is a single vineyard Merlot, with the grapes coming from a the historic Rovereti vineyard in Negrar, Valpolicella. The wine is rich and full bodied, with complex notes of plums and black cherry, framed by fine silky tannins and all held together by that typical Rizzardi elegance.

THE GRAPE PRESS:
"This is hardly a shy and retiring wine, but it all comes together beautifully in a smooth, rich and powerful way, with rippling ripe dark fruits and subtle touches of new oak. A single-vineyard all-Merlot wine, this would outclass many more expensive Bordeaux."
- John Wilson, TheIrishTimes.com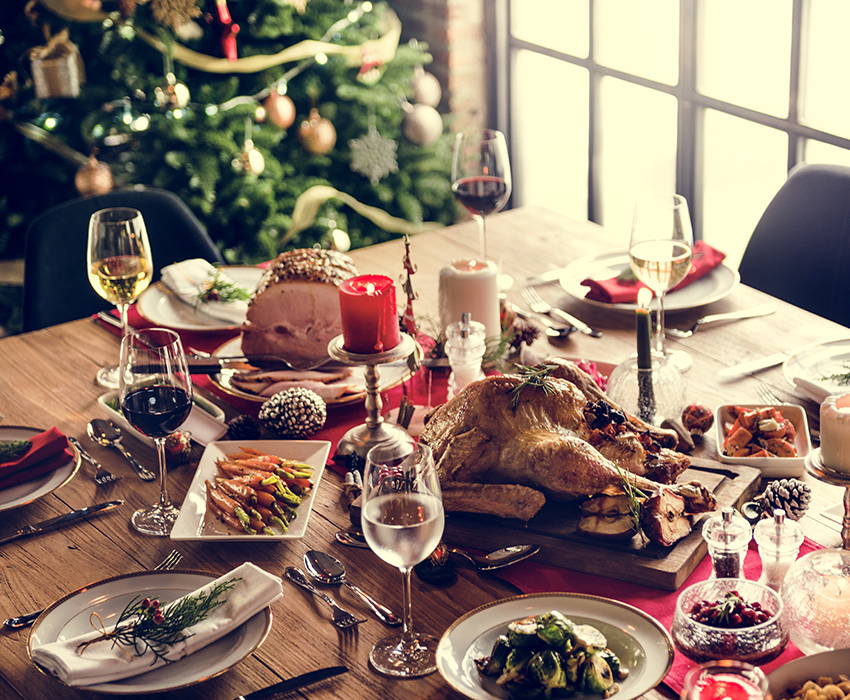 ---

The O'Briens Wine Team appreciate the French model of cheese before dessert. A salty, savoury nibble makes for a satisfying bridge between a big meal and the pudding. There are many classic cheese and wine pairings, such as Port and Stilton, but this year why not try for a Spanish theme and pair some nice Manchego or Payoyo with the Marqúes de Poley Oloroso? The nutty flavours in the wine will lift the savoury intensity of the cheese.
This wine comes from the small Montilla-Moriles region of central Andalucía. This dry wine is made with the Pedro Ximenez grape and is aged oxidatively in a solera system to give a complex palate: savoury, salted caramel, vanilla and candied fruit flavours. The palate is intense and persistent with a noticeable salinity on the long, dry finish.
THE GRAPE PRESS:
"All this producer's wines need exploring- look for their tangy Fino, nutty Amontillado and best of all their intense PX dessert wine perfect for pudding. From Montilla near Malaga this pours a light honey gold colour with aromas of caramel and roasted hazelnuts, sweet nuts and candied lemon on the palate, rounded and supple but bone dry on the finish."
- Leslie Williams, The Irish Examiner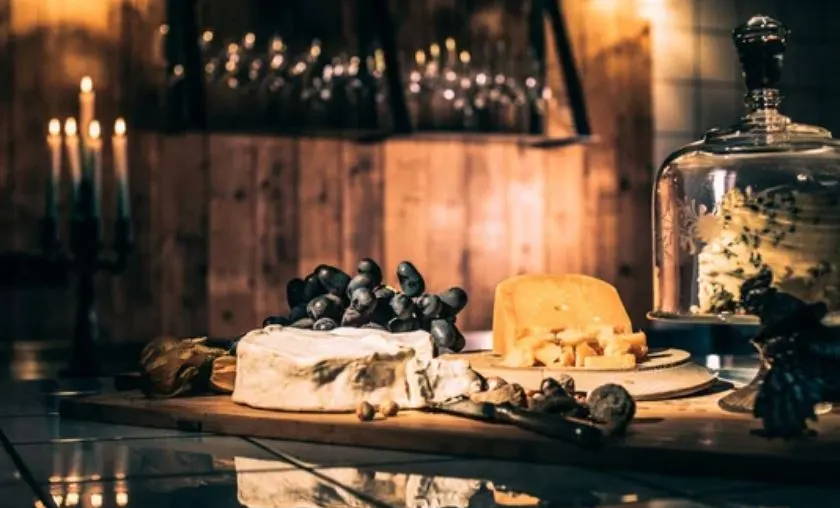 ---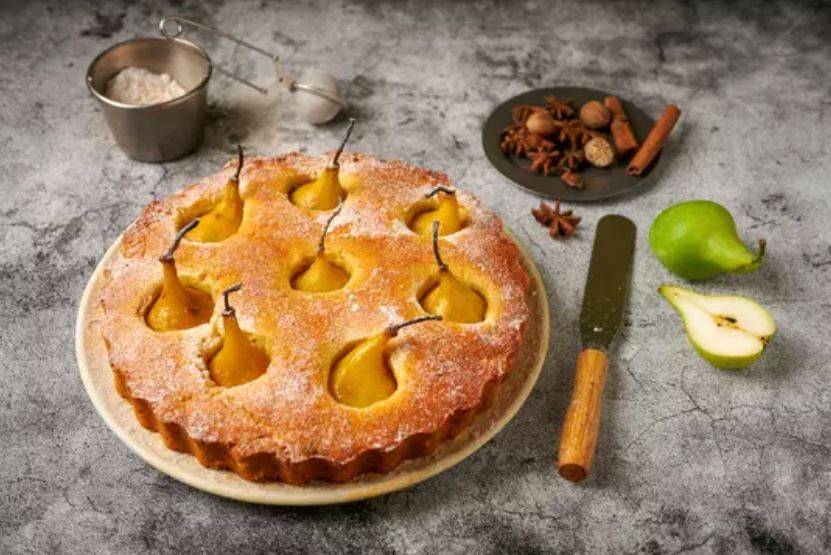 What better way to finish up a perfect Christmas lunch than with the 'The King of Wines, the Wine of Kings'1?
Tokaji Aszú is one of the great wine styles of the world, gracing the tables of Europe's royalty for centuries. Made with grape berries that have been allowed to shrivel on the vine due to noble rot. These 'Aszú' berries add concentration, depth of flavour and intense sweetness to the wine. Expect notes of marmalade, apricot and preserved lemon with mineral notes, all balanced by crisp acidity. This is truly one of the great wine styles of the world.
Tokaji Aszú is a wonderfully versatile style of wine from sweet to savoury: it offers a great option for the cheese course, particularly if you opt for a strongly flavoured cheese. Alternatively it would pair with traditional pudding or Christmas cake. But why not try something a bit differernt this year? A pear and frangipane fruit desserts makes a delicious light dessert after a big meal.
THE GRAPE PRESS:
"This has an exceptional bouquet: Satsuma and mandarin, quince and marmalade, wonderful mineralite and tension. The palate is very well balanced with mandarin, lime, orange rind and a touch of quince. This is edgy, a more unpredictable yet compelling Tokaji from Disznoko with a very long and sustained finish. This comes highly recommended— an outstanding 5 Puttonyos."
-The Wine Advocate Magazine
1 King Louis XIV of France
---
For Every Festive Occasion
RRP: €132.40, NOW: €110, Save €22.40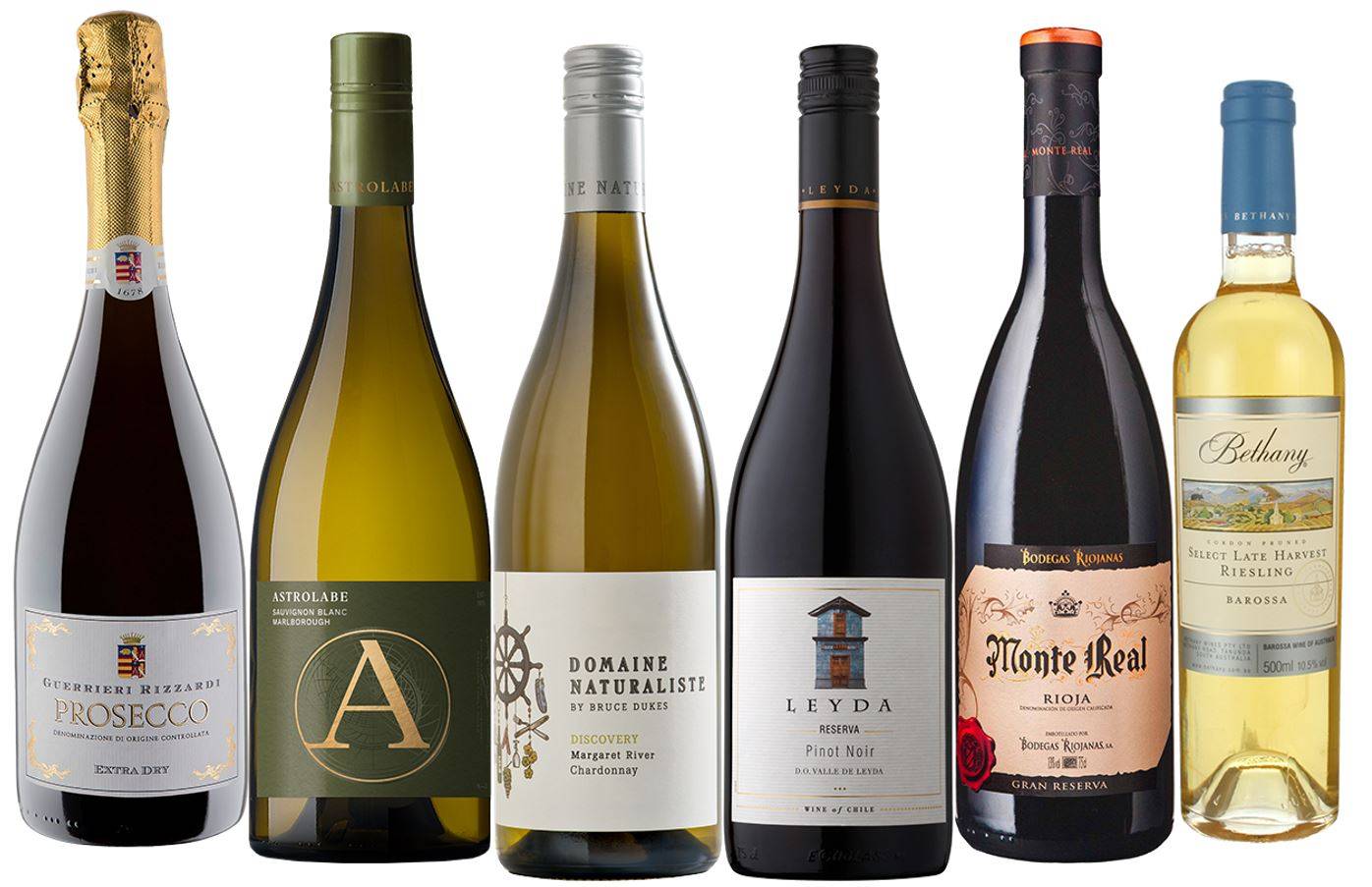 ---
---
Lorcan is O'Briens Wine Content Specialist, charged with spreading the wine word and keeping our customers and staff up to date with news of our wines and winemakers through his dedicated and passionate writing. Previously an O'Briens store Manager, Lorcan has written about wine in Ireland and Spain and is currently studying for the WSET Diploma. In his spare time Lorcan hosts wine tastings, blogs about wine and judges in wine competitions.
---
*Pricing correct at time of publishing. For the most up to date prices see our stores or website.