By Paul Barry | Assistant Beer & Spirit Buyer 
While most of us stay at home the sun looks like it has decided to come out. Time for some back-garden or balcony G&Ts maybe? Good thing that we at O'Briens have a Gin Sale staring today with over 50 gins on offer. From home grown heroes to great international brands and from classically styled to new wave gins there is something for every gin lover to enjoy in our gin sale.
There is also no better time to revisit some classics along with their prefect serves.
Throughout the year on hillsides, in by-ways, and forests of Glendalough and wider Wicklow you will find Glendalough Distillery's full-time forager, Geraldine Kavanagh, busily searching out the freshest botanicals for their gins. Originally Glendalough distilled a gin reflecting each season, however, following requests for a year-round gin they have added their Wild Botanical gin. Their desire was to produce a gin that would reflect the aromas and flavours available in hedgerows and hillsides across the seasons. Quite the undertaking as it requires freshly picked botanicals gathered throughout the year, especially when you consider how varying weather conditions affect with can be foraged, such as a downpour of rain that washes away the flavours from delicate wild flowers.
Wild botanical is a beautifully balanced medley of aromas and flavours, from herbal to floral to fruity. This gin moves form spring aromas of citrus, pine and juniper to flavours of cool summer flowers and autumn fruit, finishing with warming winter spices.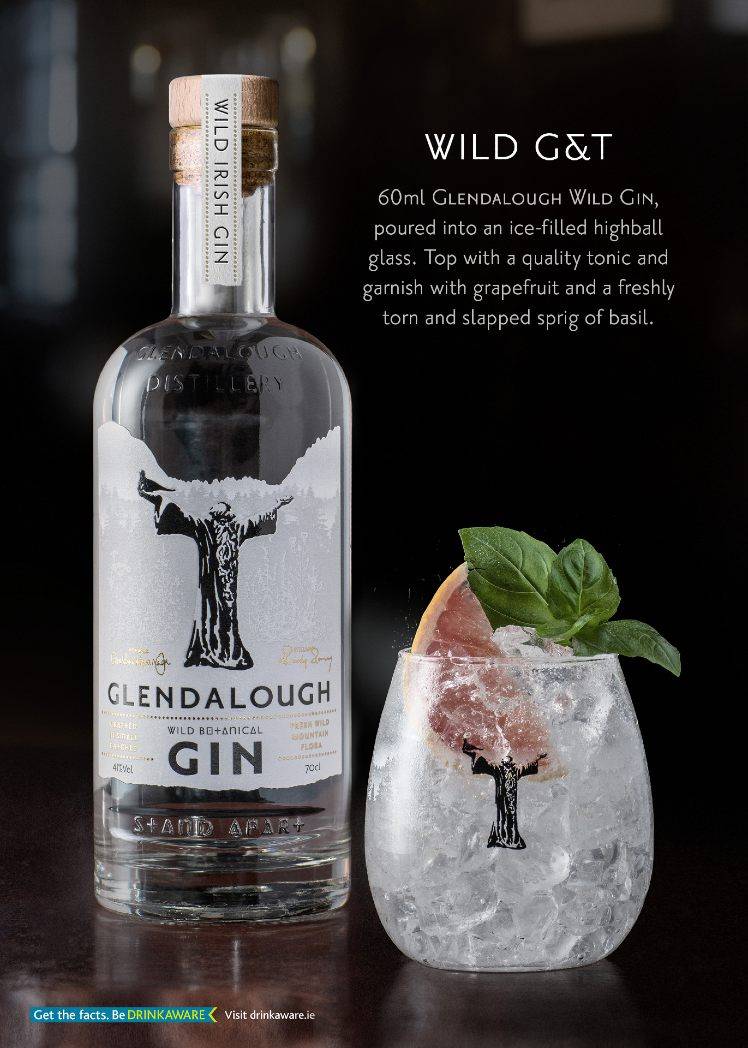 ---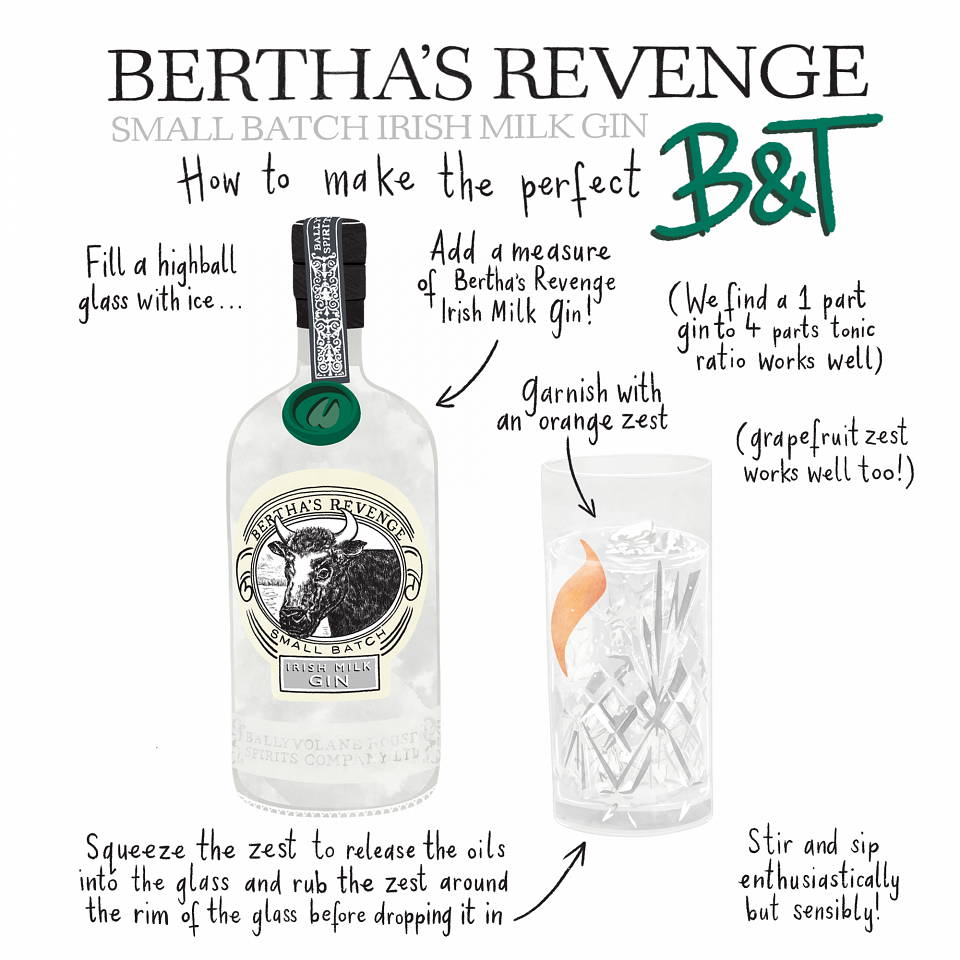 Bertha's Revenge is produced in a converted cattle shed in the farmyard of Ballyvolane House, County Cork. Here you will find school friends Justin Green and Antony Jackson producing a unique craft gin. Grain is the base ingredient for most spirits however Berthas Revenge is made from whey alcohol. In cheese making, milk is separated into curds and whey. The curds are used to make the cheese and the whey is traditionally considered a waste by-product. However, with specially developed yeast the milk sugars can be converted into alcohol and distilled to produce a quality whey spirit.
The result is a rich full-bodied gin with the whey alcohol giving a smooth creamy texture which marries perfectly with the 18 botanicals, such as spicy cardamom, cloves and cinnamon and more delicate juniper notes. Soft and sweet upfront with a long spicy finish.
---
This gin speaks for itself with its recognisable designed bottle and refreshingly clean and undeniably distinctive taste. For Bombay it's all about the attention to detail and that starts with the ten botanicals used. As Bombay tell us; their Master of Botanicals, Ivano Tonutti, "doesn't just go the extra mile, he goes an extra thousand miles. He hand-selects the botanicals used in our gin and builds personal relationships with each grower".
Then through gentle vapour distillation each botanical, from the heat of Moroccan cubeb berries to the spice of West African Grains of Paradise, comes together to give Bombay Sapphire its characteristic smooth and complex taste with plenty of spicy lemon, earthy floral, light juniper, pepper and coriander notes.
Please note prices are correct at time of publishing. Offers end 5th of May 2020. Please check our website or stores for the most up to date pricing.