By Paul Barry | Assistant Beer & Spirit Buyer 
YellowBelly is back and brand-new brewery joins our line-up. Our craft beer range is expanding with some great additions. This month we are welcoming back those indelible Wexford brewers YellowBelly who, after a brief hiatus, are back producing cans. Meanwhile Danish brewers To Øl, who were formerly gypsy brewers, have settled in to their new permanent home and produced a brand new core range.
You can pick up both of these great brands in our 3 for €9, mix&match offer in stores.
YellowBelly

YellowBelly began brewing in 2015 in the basement of Simon Lambert & Sons pub in Wexford town with a small brewhouse producing approximately 20 kegs a week. The shear volume of great special, one-off beers they produced in this brewery is what put them on the map with over 100 unique beers brewed in the first year alone. However, unless you took a trip to Wexford you would be hard pressed to get your hands on them as most were limited editions enjoyed on keg only. Fast forward a couple of years and YellowBelly commissioned their new brewery complete with canning line meaning we can all enjoy these great beers.
Citra Pale Ale
YellowBelly's flagship beer needs little introduction. Very fresh soft citrus fruit on the nose with pink grapefruit, lemon, apricot, mango and peaches. Citrus lingers on the finish with a light touch of bitterness
Pirate Bay
The newest addition to the YellowBelly line-up is a session IPA. But don't let the 'session' name fool you, this is a hop forward beer with all the flavour of a big IPA with only a fraction of the strength. Pirate Bay is bursting with tropical fruit flavours and aromas on a clean crisp malt background.
Castaway
This beer is fermented with YellowBelly's house Berliner Weisse recipe (soured with, continuously evolving, barrel stored lactobacillus culture) and conditioned on a 'small tropical islands worth of passionfruit'. Punchy aromas of zingy passion fruit with a subtle tart lactobacillus edge. Flavour wise it does exactly what it says on the tin, delivering passionfruit alongside light bready notes and an unmistakable sour tang.
Kellerbier
Kellerbier is a somewhat obscure German beer, predominantly from around the Franconia region. Basically, it's an unfiltered and unpasteurised lager. It could best be described as a process rather than a style, in and of itself, and can trace its roots back to at least the middle ages. The palate is clean and fresh with soft, smooth and well-rounded mouthfeel with light sweetness to the finish.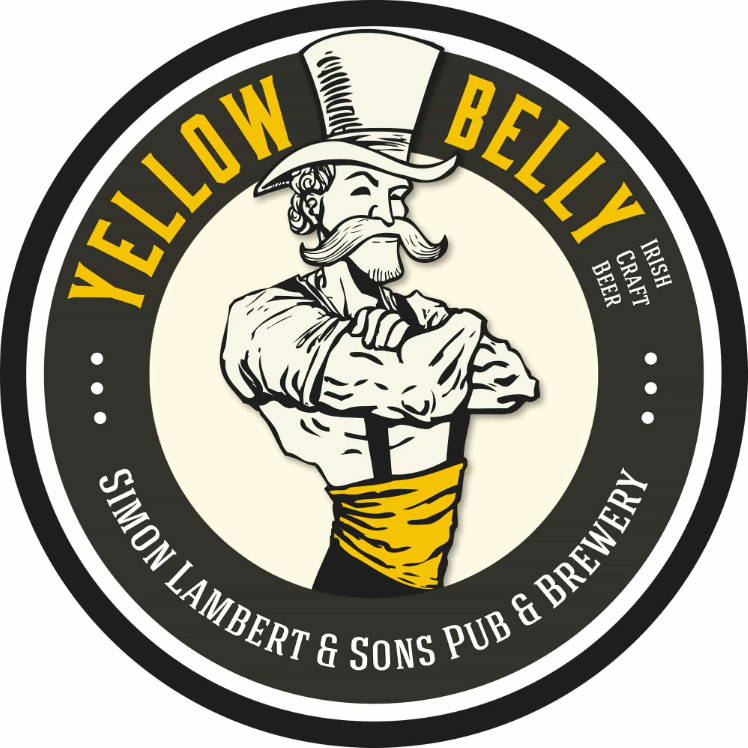 ---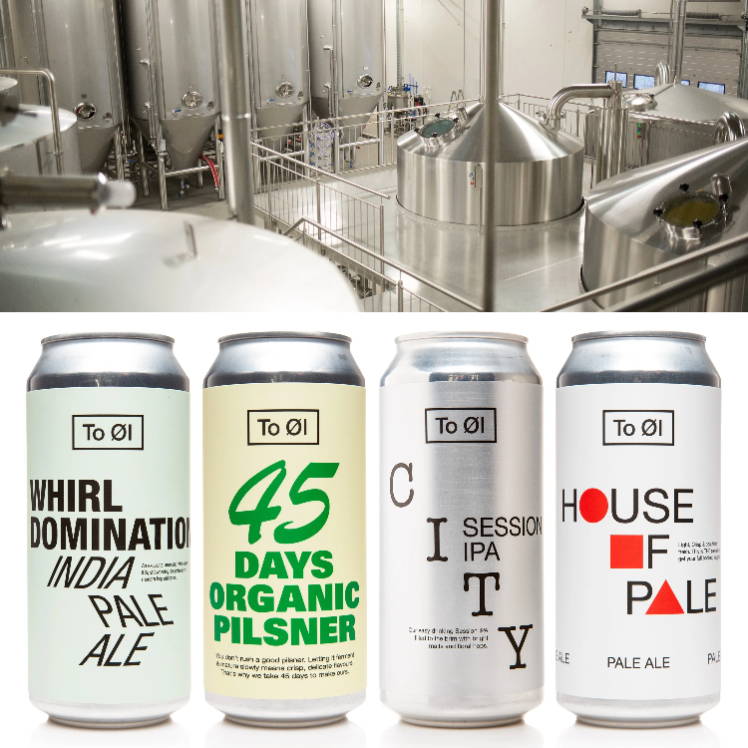 To Øl

To Øl started life in 2005 when founders Tore Gynther and Tobias Emil Jensen "pirated" their high school kitchen facilities during closing hours and began turning it into a brewing lab. It wasn't until 2010 when they released their first commercial beer. They quickly gained attention and were named in the Top 100 breweries in the world in 2012 and in 2014 To Øl was awarded the world's 9th best brewery. For a decade they operated as gypsy brewers, brewing their beers in other breweries with spare capacity, but they have now set up their own brewery in Zealand, Denmark called To Øl City.
City Session
A crisp and sessionable New England style thirst quencher for the hop-heads. Named after the new brewhouse To Øl City. This juicy and fresh session IPA has a crisp body while retaining that New England style smoothness, while the Mosaic hop delivers plenty of soft tropical fruit flavours.
House of Pale
This Pale Ale was developed over the last 3 years at the To Øl brewpub Brus. This is basically their "house pale ale" but it has seen many changes and tweaks over the years until it is not exactly how they want it. This hazy pale has a smooth malt body backed up with lots of fresh citrus and passionfruit juicy fruit hop notes.

Whirl Domination
This new release from To Øl will be their flagship IPA. It has almost no hops added in the early stages of the boil, so low in bitterness, however they have added an 'extreme' amounts of hops in the Whirlpool stage (hence the name). This packs in a lot of soft hop notes with juicy citrus, hints of spice and exotic soft fruits like mango and papaya.

45 Days Organic Pilsner
The fourth product in our new Core Range is an authentic German Pilsner, lagered for 45 days at -1 degree Celsius. The slower the fermentation, the better a pilsner tastes. The result is a super fresh, clean and crisp pilsner.
Please note prices are correct at time of publishing. Offers ends 30th of June 2020. Please check our website or stores for the most up to date pricing.