By Lorcan O'Brien | Wine & Communications Manager
Craft beer is constantly evolving with new limited releases and seasonal beers regularly dropping. But what about those beers that you go back to again and again? Classic staples that have stood the test of time. This week we revisit some flagship beers.
We spend a lot of time talking about and drinking new limited releases and seasonal beers and rightly so as there are some great beers being released. Every week seems to bring a different angle on classic styles with new ingredients, new techniques and new approaches. In this drive for the new and the innovative there is not a lot of space to talk about some great beers brewed year in, year out.
These are rock-solid performers, beers that defined a brewery or occasionally beers that changed the beer landscape. Flagship February trending on social media, encouraging people to revisit some of the best headline beers from breweries around the world. Time to revisit some classic beers then. Here is just a quick pick of some great beers that I always pick up, though not an extensive list and I'm sure you'll have some favourites of your own.
Sierra Nevada Pale Ale
I don't think any craft beer list would be complete without the godfather of American Pale Ale - Sierra Nevada. Back in 1976 Ken Grossman opened his home brew store. Buying small hop samples directly from farmers he began brewing the hoppy beers Sierra Nevada became known for. He built the commercial brewery himself mostly out of recycled dairy equipment as there was no such thing as small-scale brewery equipment at the time. That was in 1980, the rest as they say is history.
This is a superbly balanced Pale Ale. Medium bodied with moderate carbonation and smooth mouthfeel.  Fragrant aromas of citrus, grapefruit and pine pip. Flavour follows from the nose adding some malt and spicy dry hop notes. Bitterness subsides for a long smooth finish.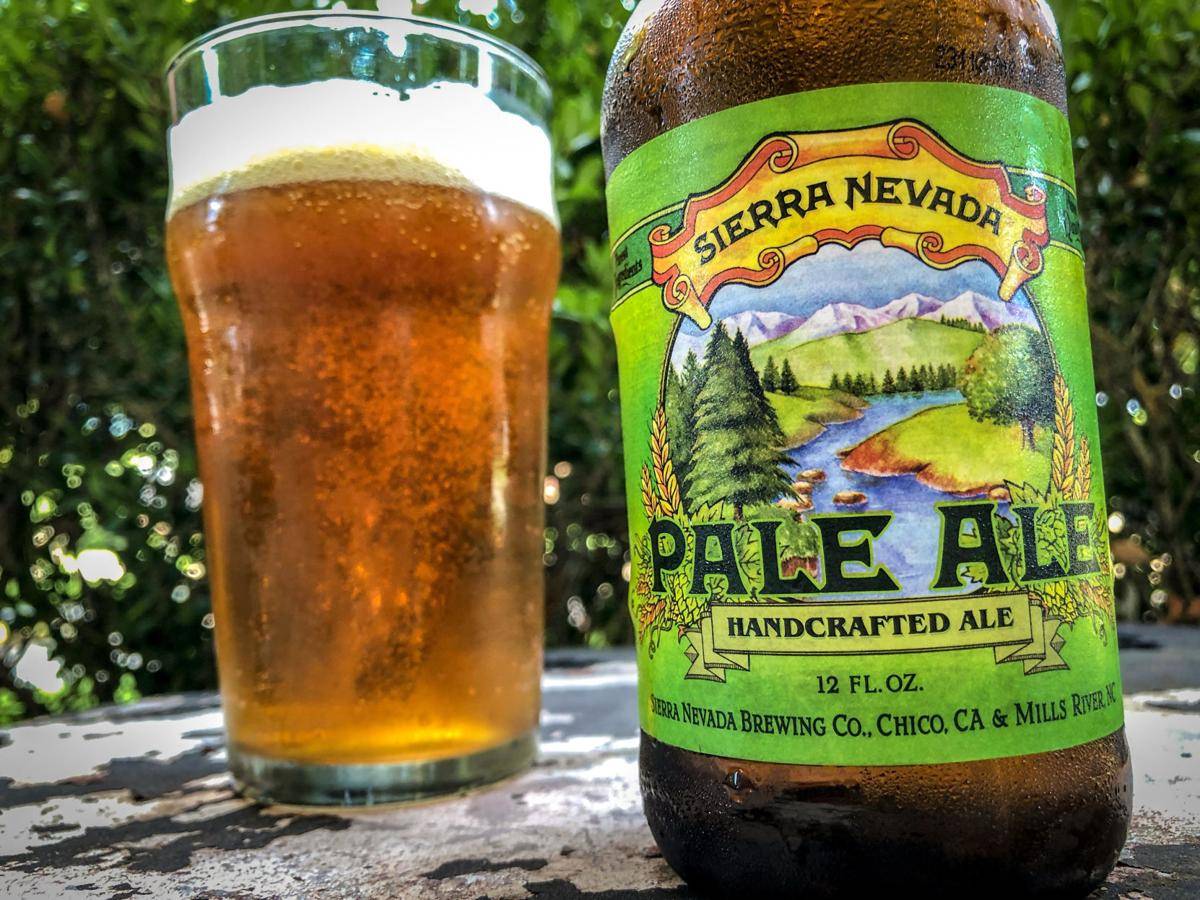 Rascals Yankee
From classic American to new wave Irish, Rascals have cemented their place in Irish brewing in a relatively short space of time. The company was born when Emma and Cathal O'Donoghue won a homebrew competition for their Ginger Porter and the opportunity to make their beer in Bru Brewery. Since then they have developed their own brewery, before outgrowing it and moving to a larger premises. Along the way they have gone on to win multiple awards and cultivated a loyal customer following.
Yankee, one of their first recipes, is based on the Belgian Wit beer style but with a New World hoppy twist! Brewed with wheat and lager malts, Citra and Amarillo hops, Belgian Wit yeast, coriander and orange peel. It's heavily hopped with American Amarillo and Citra to give a juicy, tangerine and stone fruit flavour and aroma. This has all the complex hop flavour of an IPA and is finely balanced with the bright flavour of a wheat beer!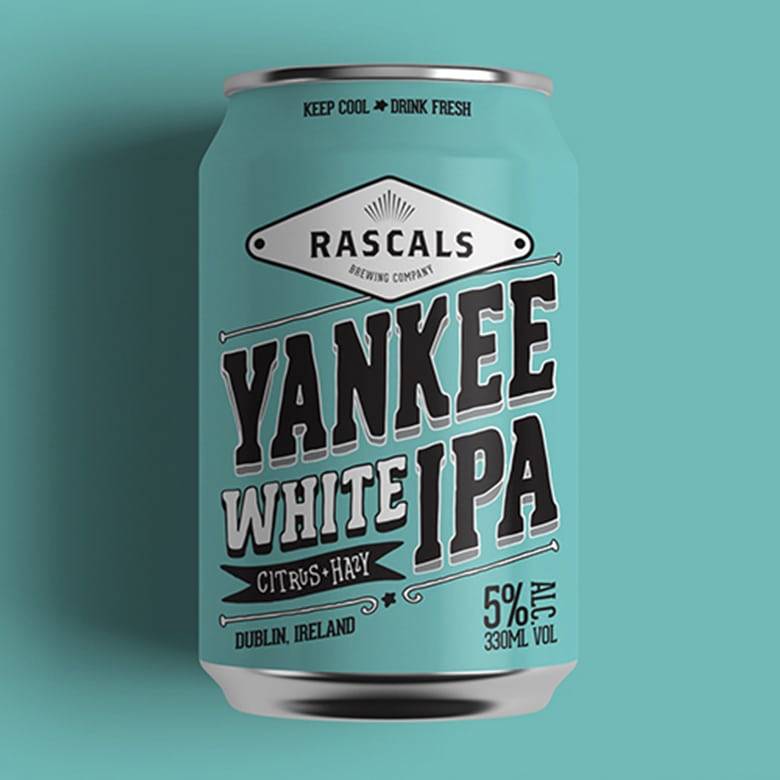 O'Hara's Leann Follain
Next, to another stalwart of Irish brewing, Carlow Brewing who have been making great beer since 1996, a long time in the craft beer world. Over the years they have won more awards, both home and abroad, than it would be possible to list here. Their range spans everything from classic stouts and wheat beer right up to this most recent release, in vogue beer style hazy IPA.
If you are a stout fan, then you already know how good their Leann Follain is. If you are not a stout fan, then prepare to be converted! This is a robust but perfectly balanced dry Irish stout. The aroma is mild mocha with a sweet vinous note. Plenty of dark chocolate, mocha and roast malt flavours leading to a spicy bitter finish from classic European hops.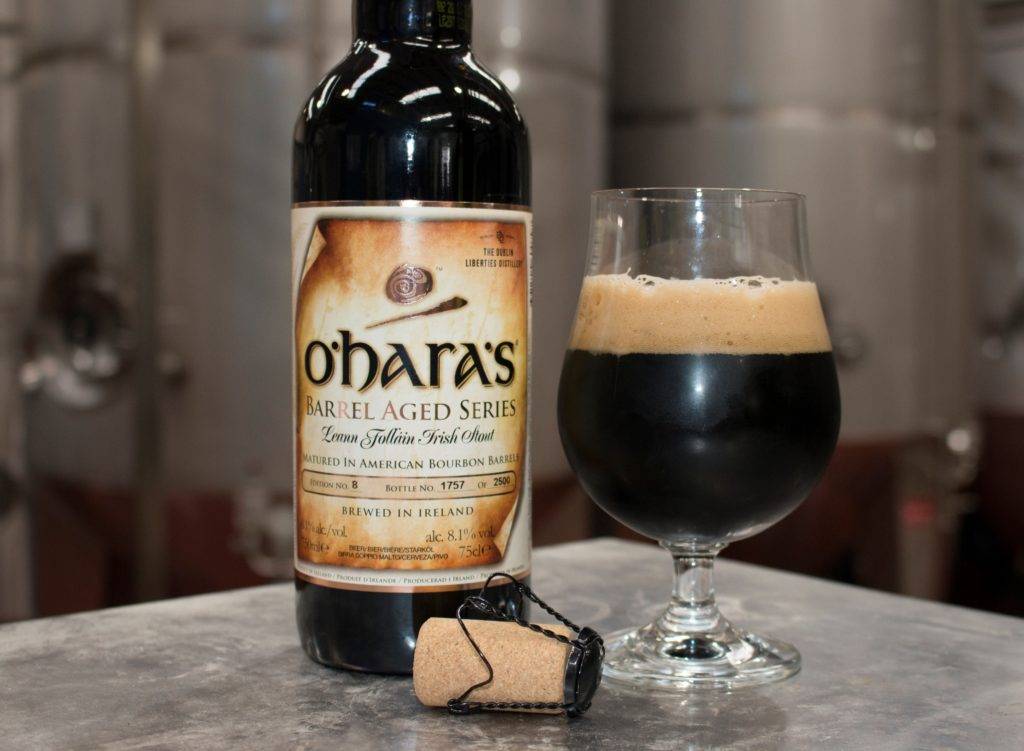 Brooklyn Lager
Next up a beer that has been enjoyed since 1988. For me this Vienna Lager is the prefect allrounder if you are throwing a party.  Its easy and approachable for lager fans with a solid malt base and enough hop profile to keep the 'craft drinkers' happy.
In 1987, Steve Hindy joined forces with his neighbour Tom Potter to revive the Brooklyn craft beer scene that was almost extinct. Brooklyn Brewery was born, and today it's considered one of the finest craft breweries in the United States. Brooklyn Lager, ranks in the top five best-selling draught beers in New York City. It won a Gold Medal at the 2018 World Beer Cup.
Aromas of biscuit malt, earthy hops and some delicate citrus fruity tones. Medium bodied with soft carbonation. Flavours carry from the aroma with soft caramel and some doughy notes on the backend. Crisp on the finish with light bitter hops.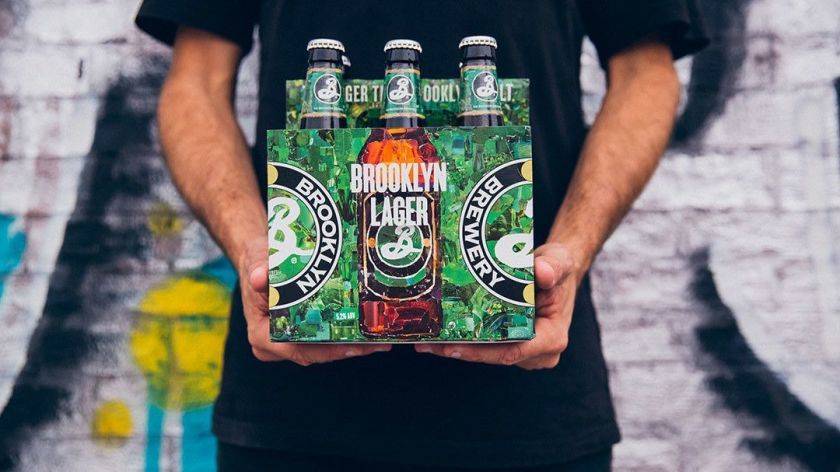 Rodenbach Grand Cru
Every good beer list needs a sour! Rodenbach Grand Cru is the archetypal Flanders Red ale, a sour and fruit, almost red wine-like Belgian ale. If I'm looking for a great sour beer to take my time with, then this is my go to.
It is a blend of one-third young beer and two-thirds mature beer that has been aged 2 years in large oak vats. The larger proportion of oak matured beer contributes to its fruity taste, complexity and intensity. The aroma is of sweet and dark berried fruit alongside an unmistakeable sour and acidic tone and woody character. A complex flavoured beer with a great deal of wood and fruity esters, and 'Brett'.  The finish is very long with sour vinous edge.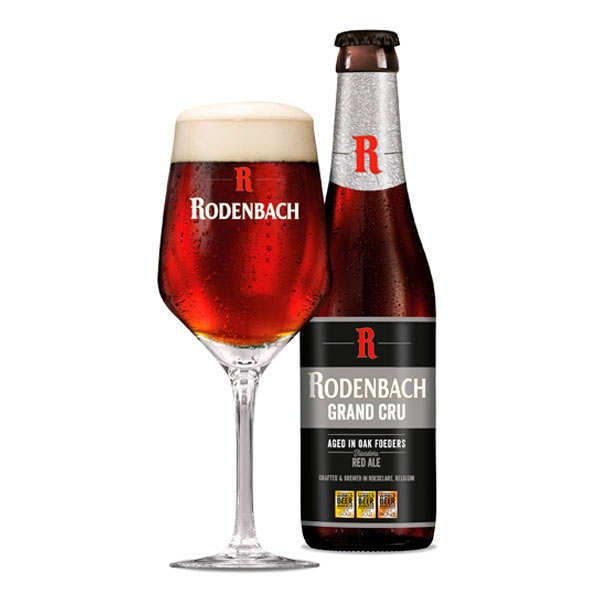 *Please note, prices are correct at time of publishing. Please check our website or in-store for the most up-to-date pricing.