By Lynne Coyle, Master of Wine | O'Briens Wine Director
We are thrilled to collaborate with Virgin Media One's 'The Restaurant' as 'Official Wine Partner' for the new 2022 season, starting Tuesday 27th September at 9 pm

.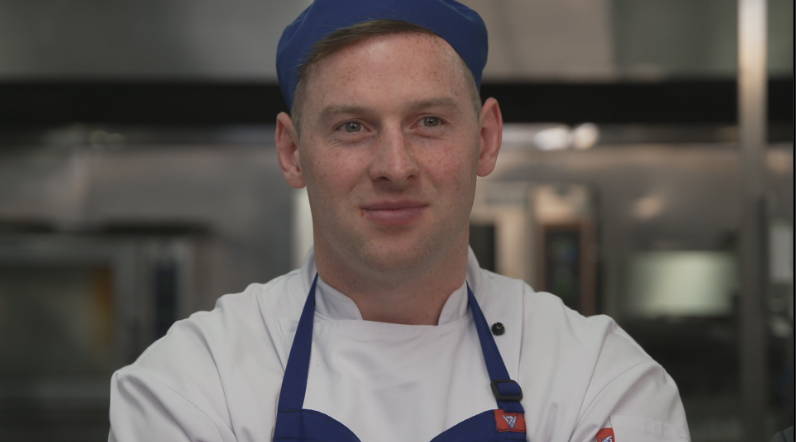 ---
Our Wine Director, Master of Wine Lynne Coyle worked closely with the restaurant team to pair each exciting dish on the celebrity's menus with a unique and delicious wine from the O'Briens portfolio of over 800 exclusive wines. Check out last week's blog when Demi Isaac Oviawe was feeling the heat in the kitchen. During service, the celebrities get instant feedback in the kitchen to their menu from remote cameras and microphones covering the dining room. So the pressure was on for Lynne to choose wines that would not only match the food but also delight the diners by enhancing their overall experience!
---
Nemea, Greece
Style:Dry Refreshing White
Grape:Assyrtiko
RRP : €17.95   Now €16.15

"Philly's lemon grass soup is quite exotic, I've gone for an exotic wine, this is an Assyrtiko from Greece. Assyrtiko is a local grape variety of the area and is very well known in Greece.It matches beautifully with seafood and cheese,in this case the wine really lifted the flavour of the lemongrass from the soup."- Wine Director, Lynne Coyle MW
---
Alba, Italy
Style: Juicy Lively Red
Grape: Dolcetto
RRP: € 19.95  Now €17.95

"Dublin Coddle as a starter is a bold move so therefore a bold red to go with this starter is a Dolcetto from Italy. It is not about Oak it's about fruit and lot's of it. It goes well with any kind of rich savory dish and if you want you to serve it lightly chilled, that's an option."- Wine Director, Lynne Coyle MW
---

"A big bold Aussie shiraz to go with a big bold chateubriand and mash.This is a Shiraz from Australia. It is a chunky, concentrated wine with dark black red fruits which has loads of flavour to go with that really flavoursome chateaubriand."- Wine Director, Lynne Coyle MW
---
Minervois, France
Style: Elegant Crisp Rosé
Grape: Shiraz/Syrah & Grenache
RRP: €15.95   Now €14.35

"For Philly's Irish seafood platter, I have gone with a beautiful ,fashionable pale Rosé. This Rosé is from Minevois, France. On the nose there is hints of peaches and cream and on the palate a touch of melon. When it comes together with the seafood the whole thing works beautifully like a wonderful cocktail."- Wine Director, Lynne Coyle MW
---
Lynne Coyle MW is O'Briens Wine Director and sources and selects our wine and Champagne range. One of only 420 Masters of Wine worldwide, she has dedicated her career to the food and drinks industry. Lynne also writes, judges at international wine competitions, is a Wine & Spirit Education Trust Certified Educator and makes her own wines in Spain.