By Lynne Coyle, Master of Wine | O'Briens Wine Director
We are thrilled to collaborate with Virgin Media One's 'The Restaurant' as 'Official Wine Partner' for the new 2022 season, starting Tuesday 27th September at 9 pm

.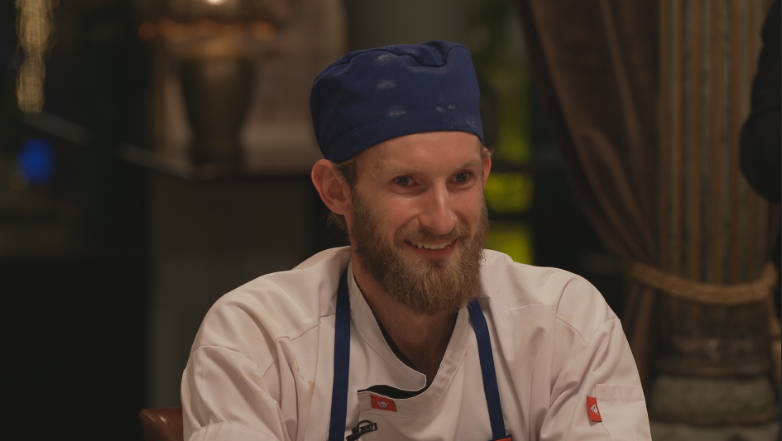 ---
Our Wine Director, Master of Wine Lynne Coyle worked closely with the restaurant team to pair each exciting dish on the celebrity's menus with a unique and delicious wine from the O'Briens portfolio of over 800 exclusive wines. Check out last week's blog when Doireann Garriihy was feeling the heat in the kitchen. During service, the celebrities get instant feedback in the kitchen to their menu from remote cameras and microphones covering the dining room. So the pressure was on for Lynne to choose wines that would not only match the food but also delight the diners by enhancing their overall experience!
---
Vinho Verde, Portugal
Style: Dry Refreshing White
Grape: Alvarino & Albariño
RRP: Was €14.95  Now €13.45

"A vina verda to go with Gary's mussels, Alvarino is a greaty variety from Portugal, located just at the border to Spain. This is a crisp, dry, refreshing,elegant light wine. It is a perfect match for fresh mussels."Wine Director, Lynne Coyle MW
---

"This Bourgogne Pinot Noir to go with Gary's duck and lentils, this wine has crisp summary notes of rasberry and strawberry on the nose. This Pinot also has silky tannins with hints of savoury notes which perfectly with the duck and curried lentils. With this dish you need something with a bit of power but not to much, a wine such has this that has lots of silky velvety tones that goes together with the duck." -Wine Director, Lynne Coyle MW
---
Valpolicella Superiore, Italy
Style: Rich Robust Red
Grape:Rondinella, Corvina & Barbera
RRP: Was €24.45  Now €22.00

"Gary's main is inspired from Italy, a pasta dish with beef and parmaesan, I had to choose an Italian wine to match. The wine match is a Ripasso from the Vento in Italy, corvina, corvinoni and rondonella are the grapes and it is actually made with semi-dried grapes which gives the wine a bit of sweetness and adds a bit of power to the wine. This wine is a fantastic match whether you are in Verona or in Ireland, it works really well with this dish".- Wine Director, Lynne Coyle MW
---

"I have paired Gary's trout with Greco de toofo, a white wine from Italy, the grapes used have been grown in volcanic soils so it has hints of smokiness and minerality but it is also a very clean and fresh wine. Trout has lovely clean fresh flavors and both the wine and the trout bring something when they are put together."- Wine Director, Lynne Coyle MW
---
---
---