By Paul Barry | Assistant Beer & Spirits Buyer
When people think of stout, they picture a creamy dark beer with a dry finish, usually Guinness, but there are many variations of style to be enjoyed. From lighter porters to big bold imperial stouts, there is a lot of variation within the stout family.
What are the styles of Stout?
If you favour something lighter bodied with a touch more sweetness and hoppiness try out a Porter. If you prefer something smoother and sweeter then Milk Stout is the one for you. For Milk stouts brewers add unfermentable sugars, usually lactose, to the brew kettle. The Lactose delivers a bit of viscous mouthfeel along with a characteristic sweetness which is balanced by the roasted malt. Or why not try an Oatmeal Stout, for even more smoothness and soft weighty body.
Or turn everything up to 11 with an Imperial Stout. This style is unapologetically big, dense and dark with a high alcohol content. Boasting plenty of malty, deeply roasted flavours but with a touch of sweetness.
I have picked some of my favourites from our range below, pop in store to discover your own favourite.
---
Irish Dry Stout
O'Haras Leann Follain 50cl Bottle
(€3.20 or 4 for €10)
Flavours of dark chocolate tones with a hint of vanilla combine with the mild mocha aroma. Opaque black in appearance with a tan head, this luxurious stout has a classic European hop bitterness giving a refreshing bite after the chocolate subsides.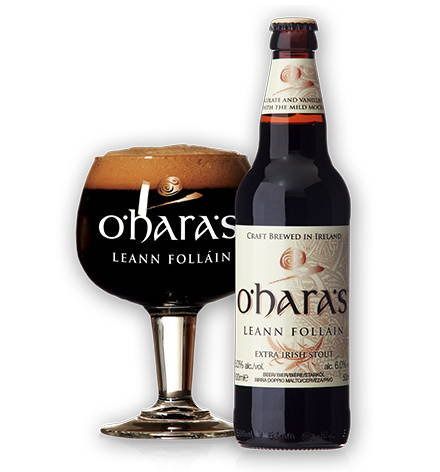 ---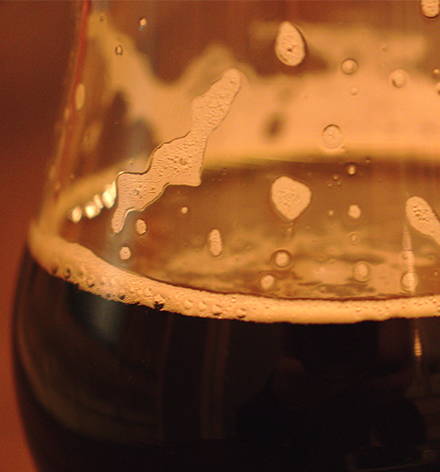 Milk Stout
O Brother The Nightcrawler Can 44cl Can
(€3.50 or 3 for €9)
This is a darkly delicious milk stout, with a thick creamy head. Packed with coffee, chocolate and vanilla notes and a creaminess in the body that is typical of the style. Delicate hop bitterness balances the finish leaving you ready for the next sup!
Imperial Stout
Brooklyn Black Chocolate Stout 35.5cl Btl
(€4.30)
The aroma is upfront rich dark chocolate with hints of coffee and dark dried fruit. The body is velvety smooth, its drinkability aided by low, soft carbonation while the high alcohol content is noticeable more in the viscosity than flavour. That flavour delivers roasted malt, molasses and dark chocolate notes with hints of black coffee and vanilla while those bitter hop notes finish it off.
Oatmeal Stout
Wicklow Wolf Apex S'Mores 44cl Can (Limited Release)
(€5.10)
A delicious, 8.0% marshmallow, chocolate and biscuit oatmeal stout brewed with toasted marshmallows, dark chocolate and biscuits all thrown into the mash. Expect toasted vanilla, caramelised sugar, rich chocolate, all supported by a biscuity base and a smooth mouthfeel.
Please note prices are correct at time of publishing. Please check our website or stores for the most up to date pricing.