By Lorcan O'Brien | Wine Content Specialist
This Friday is International Sauvignon Blanc Day, so what better time to explore this zesty fresh noble grape in its French homeland? Ideal for every occasion, from light lunches in the garden, to a casual drink with friends, Sauvignon Blanc is one of the most versatile and elegant grape varieties.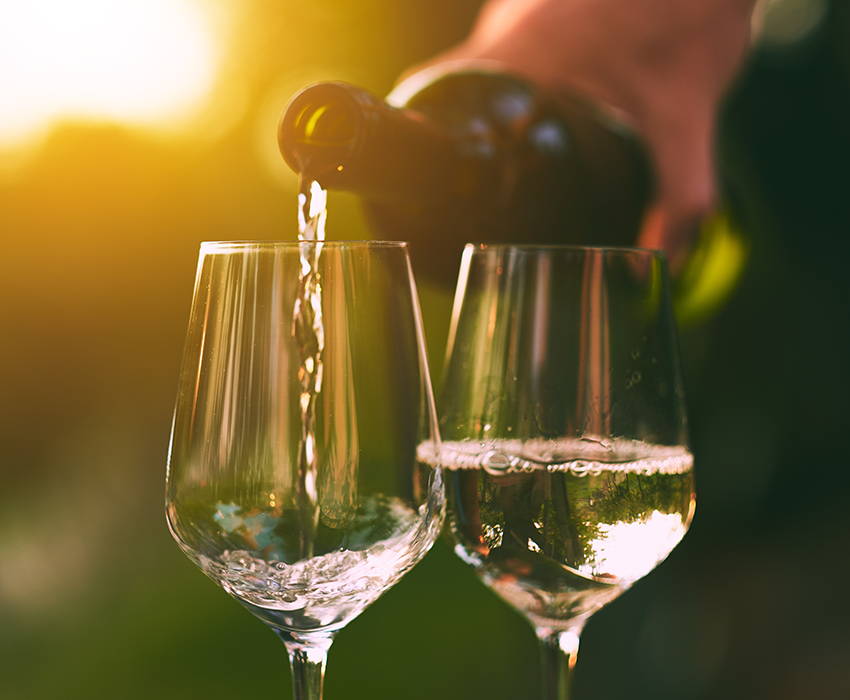 Five Things to Know About French Sauvignon Blanc
Sauvignon Blanc is an ancient grape variety that originated in the west of France. Its name is believed to come from Wild (Sauvage) White (Blanc), as its leaves resemble those of wild grapevines.

Sauvignon Blanc does best in cooler climates, such as the continental climate of the Loire Valley and the Atlantic-influenced climate of Bordeaux.

French Sauvignon Blanc tends to be fresh and crisp, with cool green apple and herbal/bell pepper aromas. It has natural high acidity and is generally best drunk young and fresh. It is rarely heavily oaked in order to preserve the grape's natural aromatic character.

The naturally high levels of acidity and fresh fruit profile of Sauvignon Blanc make it a good match with a wide range of lighter foods, including seafood, salad, chicken and soft cheeses.  

Sauvignon Blanc is the 'mother' of the purple-skinned grape variety, Cabernet Sauvignon (it was crossed with Cabernet Franc). They share a similar bell-pepper aroma character, which comes from the aromatic compounds methoxypyrazines.
---
Sauvignon Blanc is an excellent grape at expressing the terroir in which it is grown, which is one of the reasons the grape is rarely oaked- the oak can overpower the subtle terroir influence. The greatest example of Sauvignon Blanc growing on ideal terroir is undoubtedly the flint (locally known as Silex) soils of the Central Loire Valley, particularly Sancerre.

Domaine Roblin Les Fossiles Sancerre
Loire Valley, France
RRP: €28.95, Now: €18.95
Château de Maimbray is a fourth-generation, sustainably-farmed, family owned and run estate in the winegrowing hamlet of Maimbray in Sury-en-Vaux. The vineyard soils are a mix of Kimmeridgian marls and Portlandian, which is perfect for growing top quality Sauvignon Blanc grapes.
This is a classic Sancerre, offering delicate floral and fresh orchard fruit aromas. The palate is lively and mineral-driven, with a wash of lemon and lime, pear and green apple, all kept in balance by a wonderful crisp acidity.
Food Match: Sancerre and Oysters are a wonderful match. The minerality in the wine is accentuated by the salty molluscs.
---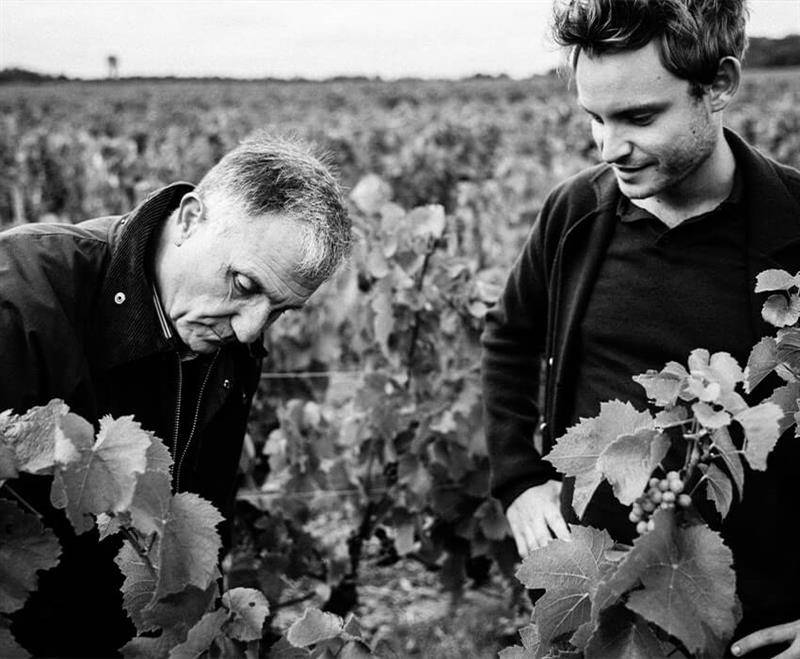 Due to recent difficult harvests, as well as global popularity, Sancerre prices are rising to the point where they are a weekend treat wine for most of us. But the vineyards of the Loire Valley are vast and there are excellent producers, making excellent value wines, in some of the lesser-known areas, such as O'Briens' long-time partners Famille Bougrier.
Since 1885 the Bougrier Family have been farming the Loire Valley, passing knowledge down six generations and now produce some of our most popular wines. Les Secrets du Sophie Sauvignon Blanc comes from select vineyard plots in the Tourraine region and is aged on the fine lees (dead yeast cells) to give a rich complexity to round out the crisp and refreshing palate. With refreshing acidity and a taught chalky minerality to complement the ripe lime and grapefruit flavours on the long finish, this is an excellent value alternative for the Sancerre lover.
Food Match: Creamy seafood pasta with dill and thyme to accentuate the herbal character of the wine.
---
Bordeaux, France
RRP: €24.95

Sauvignon Blanc and Sémillon are the most important white grape varieties in Bordeaux, responsible for the great sweet wines of Sauternes, but Bordeaux also produces excellent quality dry white wines, such as Château Villa Bel-Air Blanc.
Dating back to the 18th century, Château Villa Bel-Air is situated in the heart of the Graves on a gently sloping, gravelly hillside with an ideal micro climate for vine growing. Their white wine is a blend of 65% Sauvignon Blanc and 35% Sémillon, estate-grown fruit. This wine does see some oak maturation, as Sémillon benefits from some oak ageing. However, to ensure the wine is not dominated by toast and vanilla oak flavours, 70% of the barrels were used previously and had shed their overtly oaky flavour. Instead, this oak ageing helps add a richness and body weight to the wine, which frames the zippy fresh acidity of the Sauvignon Blanc.
Food Match: Asparagus is best eaten in-season and local, and we are in the window for the best Irish asparagus. Pea shoot and lightly blanched asparagus risotto would pair beautifully with this wine.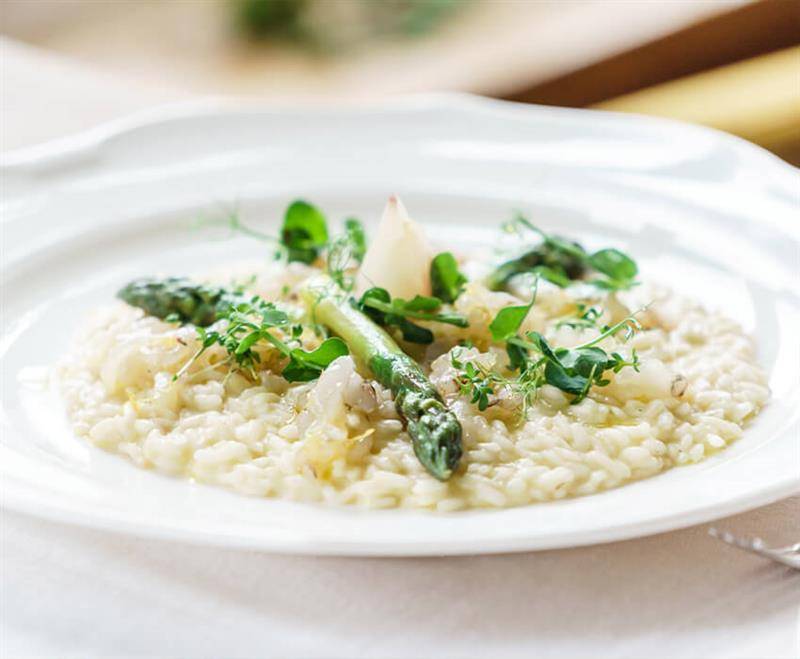 ---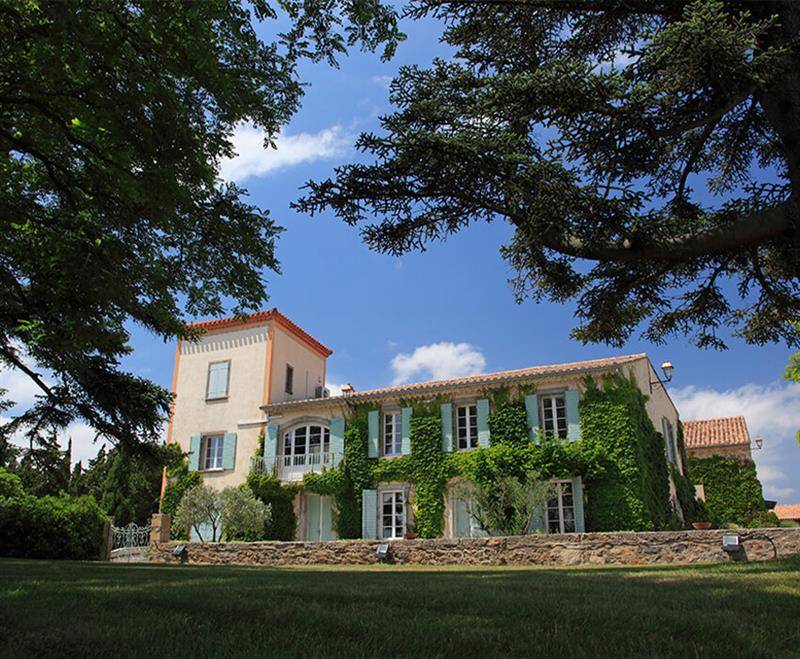 With an increased global thirst for Sauvignon Blanc, the grape has spread its wings and flourished outside its traditional homeland, most notably in New Zealand's Marlborough and the cooler, coastal valleys of Chile.
We also find it spreading within France and unorthodox winemaker, Laurent Miquel, has planted it in southern France's Languedoc. Typically the climate here would be too hot to make quality single-varietal Sauvignon, but Laurent planted the grape in vineyards that benefit from a cooler higher altitude and fresh sea breezes blowing in off the Mediterranean coast. This results in a lip-smacking Sauvignon, marrying cool climate fresh green fruit flavours & crisp acidity with a ripe mid-palate note of exotic tropical fruits. An incredible value Sauvignon Blanc from a winemaker at the top of his art.
Food Match: This is the ideal wine to enjoy outside on a sunny day with a light Mediterranean fruit salad.
---
Lorcan is O'Briens Wine Content Specialist, charged with spreading the wine word and keeping our customers and staff up to date with news of our wines and winemakers through his dedicated and passionate writing. Previously an O'Briens store Manager, Lorcan has written about wine in Ireland and Spain and is currently studying for the WSET Diploma. In his spare time Lorcan hosts wine tastings, blogs about wine and judges in wine competitions.
---
*Pricing correct at time of publishing. For the most up to date prices see our stores or website.