By Paul Barry | Assistant Beer & Spirit Buyer 
The sun continues to shine, keeping us in the cocktail mood. So, this week in the blog we are taking our mixologist skills to the next level with some great classic creations. Time to up your cocktails game with a trio of excellent cocktails that every aspiring mixologist should have in their repertoire.
Check out last weeks blog for more classic recipes.
---
Bloody Mary
First up the ultimate 'brunch cocktail'. This cocktail is almost a meal in and of itself. Love it or hate it cocktail. If you haven't tried it before then now is the time, you might surprise yourself with how much you enjoy it. This classic cocktail has stood the test of time, with its dense texture and spicy character there isn't another like it. Love it or hate it, this classic cocktail is here to stay.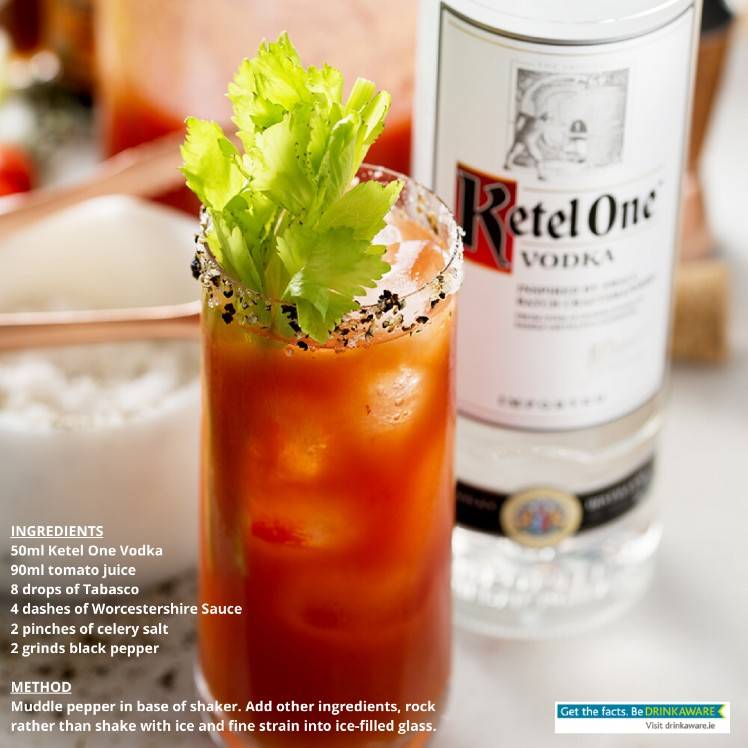 ---
Old Fashioned
Perhaps the grandfather of cocktails the Old Fashioned recipe dates back to at least the 1880s. Over time it has shifted in and out of popularity but is always in any good bartender's repertoire. The old fashioned is all about balance while the simplicity of ingredients belies the just how good this cocktail is.
---
Whiskey Sour
This is another classic whiskey cocktail dating back to the 19th century. At its simplest the Whiskey Sour is smooth whiskey, zingy lemon and silky egg white for body. There are so many ways to make a Whiskey Sour with variations on the classic recipe making it fruitier, spicier or more herbal.
Check out this great ginger variation with Roe & Co Whiskey.