By Lynne Coyle MW | O'Briens Wine Director
Rosé wine continues to be one of the hottest wine trends around, from the palest of pinks to the darker hued jewels, passionate rosé fans will already have their favourite shade and we have some of the best rosé wines on offer to get you drinking pink!
Whether rosé wine is made from a delicate thin skinned Pinot Noir or a hearty thick-skinned Syrah, the colour is achieved by allowing crushed black grape skins to macerate within their own white grape juice. The longer this skin and juice remain in contact, the deeper the pink colour, the maceration also serves to preserve the precious beloved summery fruit aromas and flavours such as raspberry and strawberry in your glass of rosé wine.
Veneto, Italy
Pasqua 11 Minutes Rosé is crafted with a blend of local and international grape varieties: Carmenère, Corvina, Syrah and Trebbiano. The wine undergoes relatively brief skin contact during the winemaking process, giving 11 Minutes its distinctive pale, salmon pink colour. Pasqua 11 Minutes Rosé has fresh strawberry, raspberry and grapefruit flavours on the palate balanced by refreshing acidity and a long crisp finish. For lovers of dry refreshing, crisp rosé wine then this is a must try!
Food Match: Buffalo Mozzarella, Beef Tomato, Basil & Drizzle of Balsamic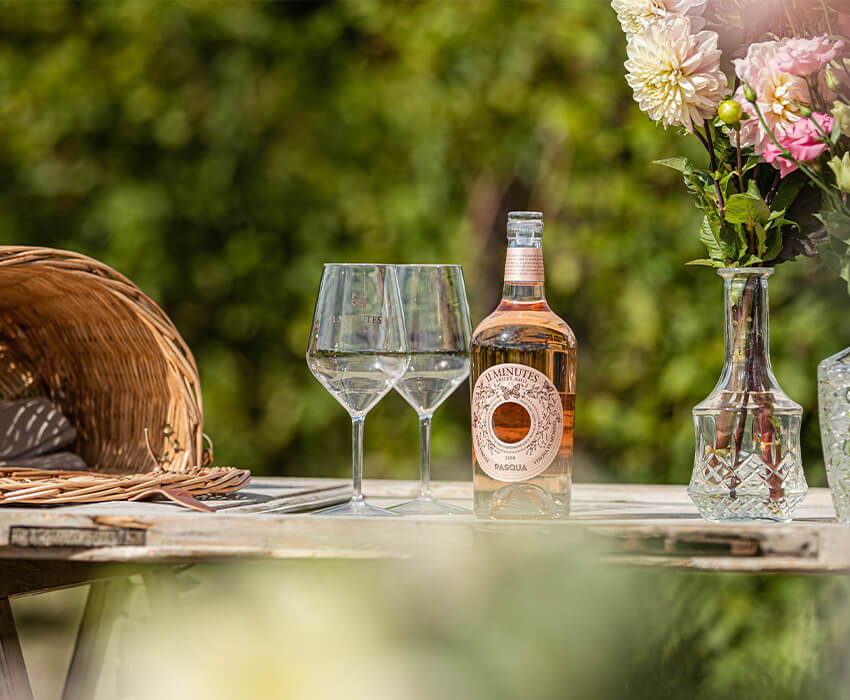 ---
Château D'Esclans Whispering Angel Rosé
Provence, France
Provence Rosé is the benchmark by which all other rosé wines compare themselves, so Whispering Angel Rosé can almost be a considered a cult wine at this stage. Made at Château d'Esclans and the brainchild of Sacha Lichine, this iconic rosé wine is the benchmark for Provence. Whispering Angel Rosé is stylishly pale pink, has white blossom aromas with hints of red fruit and the deliciously refreshing dry palate is dominated by lush summer fruits and citrusy grapefruit flavours.
Food Match: BBQ & Summer Salads
---
Navarra, Spain
Rós Rosé is made on an artisanal scale by O'Briens Wine Director Lynne Coyle and Bodega Tandem in Navarra, Spain. The Garnacha grapes grow in sustainably farmed vineyards in the cooler Yerri Valley close to the Pyrenees and the Atlantic Ocean. After hand-picking and a short skin maceration, the grapes are fermented using wild vineyard yeasts and a minimal intervention regime follows in the winery. Rós Rosé is food friendly, dry, crisp, and elegant with summery red fruits notes of raspberry and strawberry and a refreshing lingering finish.
Food Match: Grilled Gambas & Patatas Bravas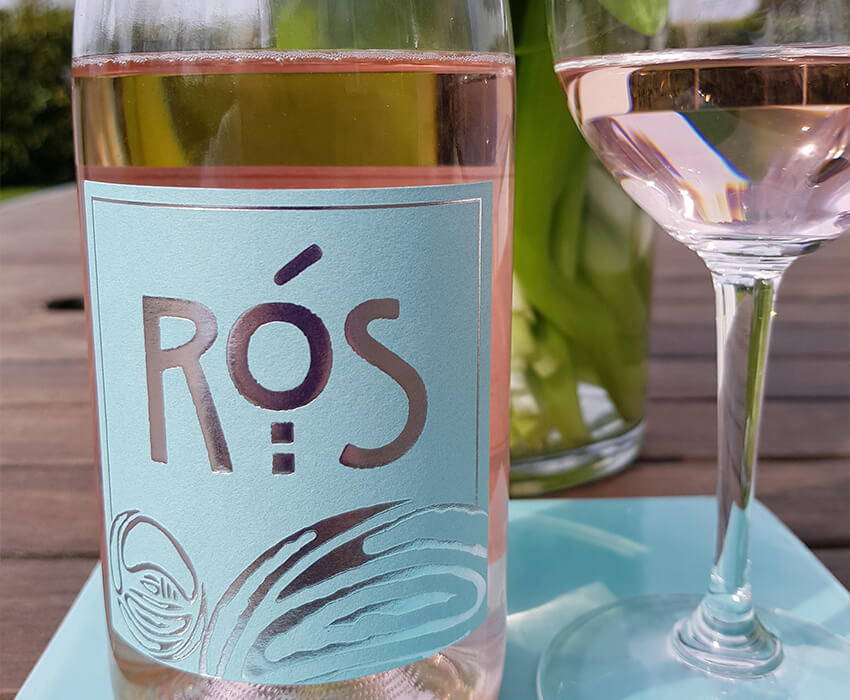 ---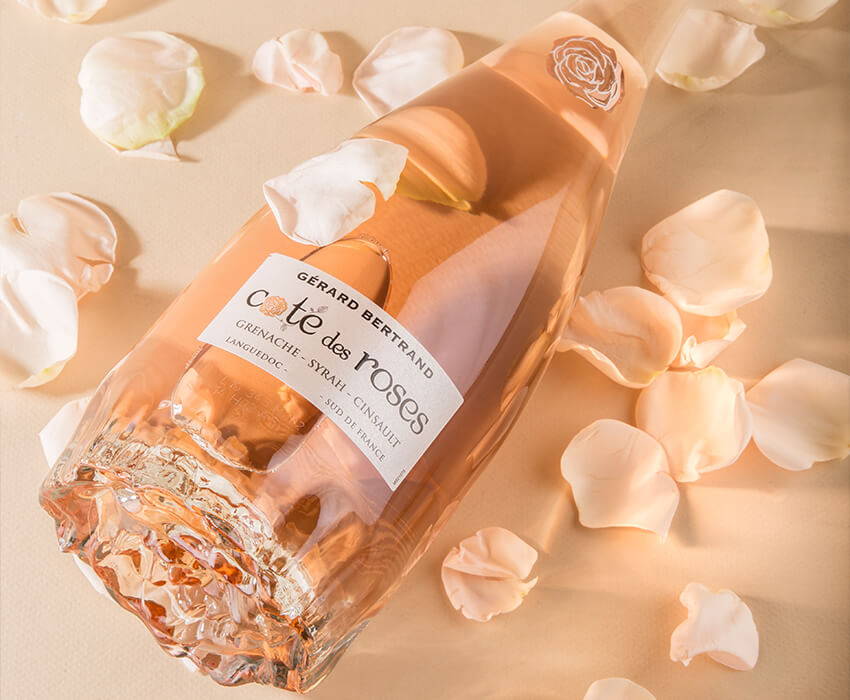 Gérard Bertrand Côte des Roses
Languedoc, France
A classic blend of Grenache, Cinsault and Syrah grown in vineyards close to Narbonne, this is an elegant rosé from top Languedoc winemaker, Gérard Bertrand. In celebration of the the Mediterranean lifestyle of the South of France, this crisp rosé is as delicious as the bottle is elegant. Gérard Bertrand Côte des Roses is floral and inviting with aromas of summer fruits, cassis, and redcurrant on the fresh, clean palate. The finish is dry and crisp. A wine to give in the same way you would offer a bunch of roses.
Food Match: French Cheese Selection & Crusty Bread
---
Ventoux AOC Passe Colline Rosé
Rhône, France
Rhonéa is a co-operative based in the Rhône Valley working with sustainable farming methods. The vineyards for this rosé are located on steep hillside slopes with pebbly soils, with a climate that is both windy and sunny and ideal for growing the three grapes in this rosé blend. The Grenache gives pure fruited character, the Carignan a hint of savoury notes and Syrah an elegant colour. The Passe Colline Ventoux Rosé has summer berry aromas, a palate of redcurrant and raspberry balanced by lively acidity and a hint of savoury flint.
Food Match: Mushroom Pâté & Fresh Vegetable Pickles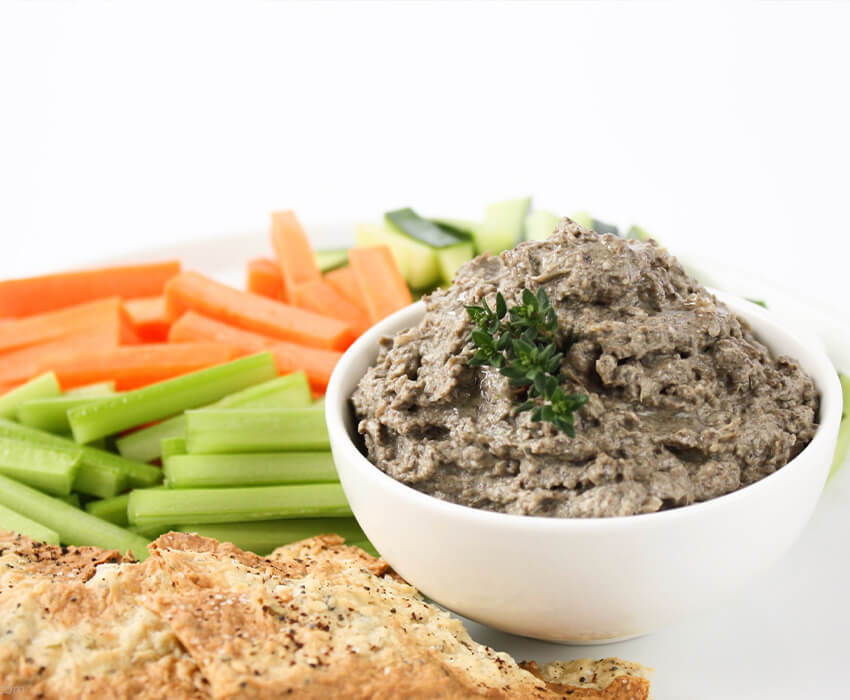 *Please check our website or stores for the most up to date pricing.