By Lynne Coyle MW | O'Briens Wine Director
Rosé wine continues to be one of the hottest wine trends around, from the palest of pinks to the darker hued jewels, passionate rosé fans will already have their favourite shade. Today we take a look at what the Irish Grape Press make of some of our top rosés!
Whether rosé wine is made from a delicate thin skinned Pinot Noir or a hearty thick-skinned Syrah, the colour is achieved by allowing crushed black grape skins to macerate within their own white grape juice. The longer this skin and juice remain in contact, the deeper the pink colour, the maceration also serves to preserve the precious beloved summery fruit aromas and flavours such as raspberry and strawberry in your glass of rosé wine.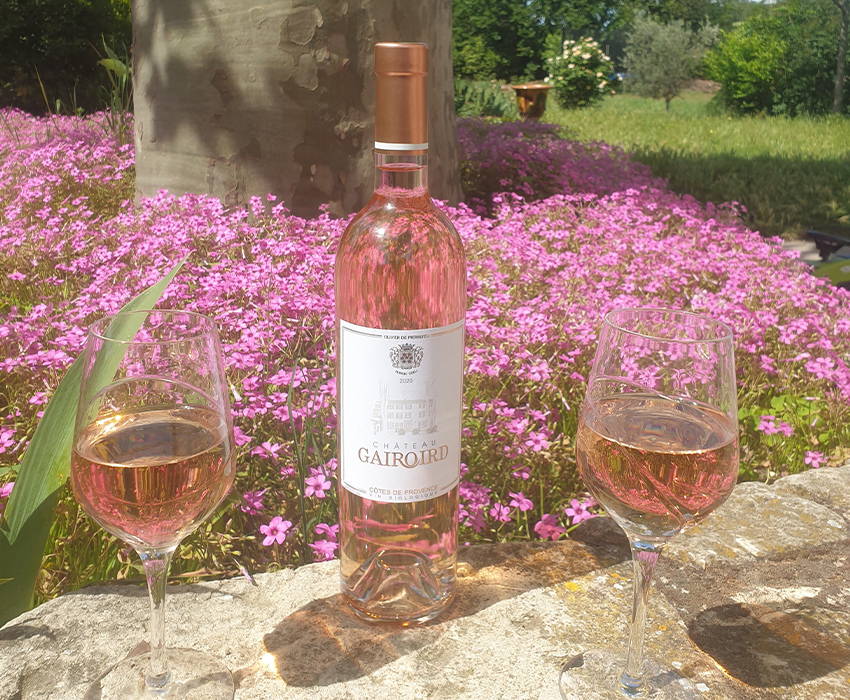 Côtes de Provence, France
The Pierrefeu family has owned this estate since 1824 and have farmed it organically for the last ten years. The estate has a maritime climate and benefits from a sea breeze every day which keeps the grapes healthy and disease free without the need for spraying, this is a deliciously elegant textbook Provence.
Press Recommended: 
"Blending Cinsault, Grenache and Rolle from the mistral-cooled organic vineyards of an idyllic family-run château, this is very pale, nuanced and deliciously distinctive with apricot notes, voluptuous body and elegant panache. Go apricot couscous or peach and mozzarella."
- Aoife Carrigy, The Irish Independent
---
Veneto, Italy
Pasqua 11 Minutes Rosé is crafted with a blend of local and international grape varieties: Carmenère, Corvina, Syrah and Trebbiano. The wine undergoes relatively brief skin contact during the winemaking process, giving 11 Minutes its distinctive pale, salmon pink colour. Pasqua 11 Minutes Rosé has fresh strawberry, raspberry and grapefruit flavours on the palate balanced by refreshing acidity and a long crisp finish. For lovers of dry refreshing, crisp rosé wine then this is a must try!
Press Recommended: 
"This is a blend of Corvina (50%) pus Trebbiano di Lugana, Syrah, and Carménere. The title refers to the brief skin contact the wine receives with Corvina grapes- hence its pale 'gris' colour. Strawberry and floral aromas, crisp and pleasingly refreshing but with a tiny hint of candy-floss-tinged red fruits on the finish."
- Leslie Williams, The Irish Examiner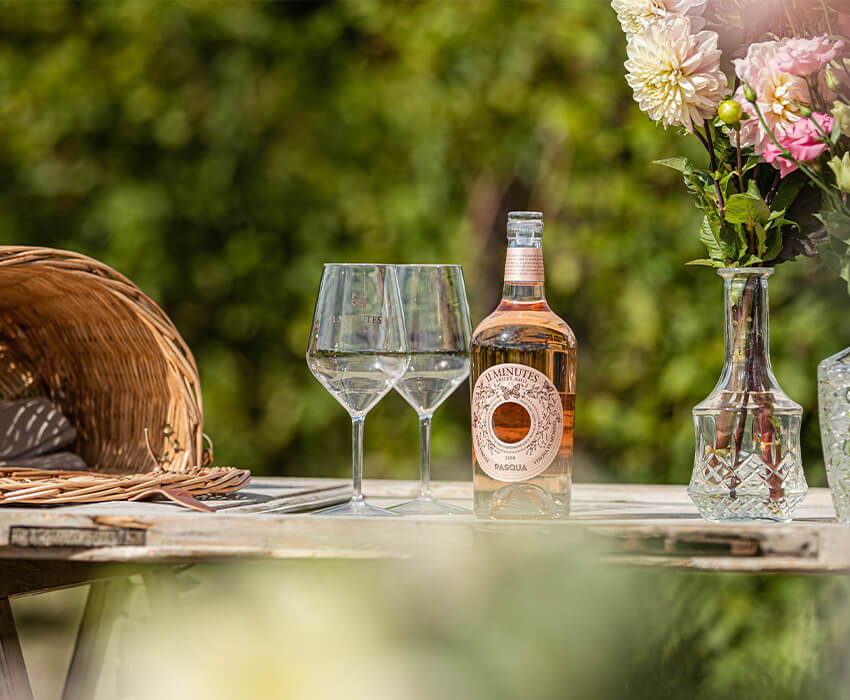 ---
Rhône, France
This is a modern style of rosé from this fabulous Lynch-Bages owned estate in the Languedoc with vineyards sloping up to 150 metres in altitude. The winemaking uses just a touch of skin contact to produce a dry and crisp style of rosé. Aromatic and refreshing, this is packed with the flavours of southern France: strawberry-scented, crunchy red fruits, rose petals and subtle Mediterranean herbs.
Press Recommended: 
"This is the second time I have mentioned this stunning Languedoc rosé this summer. It is really is that good. With equal parts Syrah and Grenache, this is a pale pink that has some alluring aromas of pomegranate. The palate is dry, crisp and refreshing with crunchy red fruits, and Mediterranean herbs."
- Matthew Nugent, The Irish Sun
---
Navarra, Spain
Rós Rosé is made on an artisanal scale by O'Briens Wine Director Lynne Coyle and Bodega Tandem in Navarra, Spain. The Garnacha grapes grow in sustainably farmed vineyards in the cooler Yerri Valley close to the Pyrenees and the Atlantic Ocean. After hand-picking and a short skin maceration, the grapes are fermented using wild vineyard yeasts and a minimal intervention regime follows in the winery. Rós Rosé is food friendly, dry, crisp, and elegant with summery red fruits notes of raspberry and strawberry and a refreshing lingering finish.
Press Recommended: 
"This exuberant, fruity yet dry rosé from Navarra in northern Spain is made by O'Briens own Lynne Coyle MW at one of my favourite wineries, Bodegas Tandem just beside the Santiago di Compostela pilgrim's path. Vivid raspberry flavours."
- Tom Doorley, Irish Daily Mail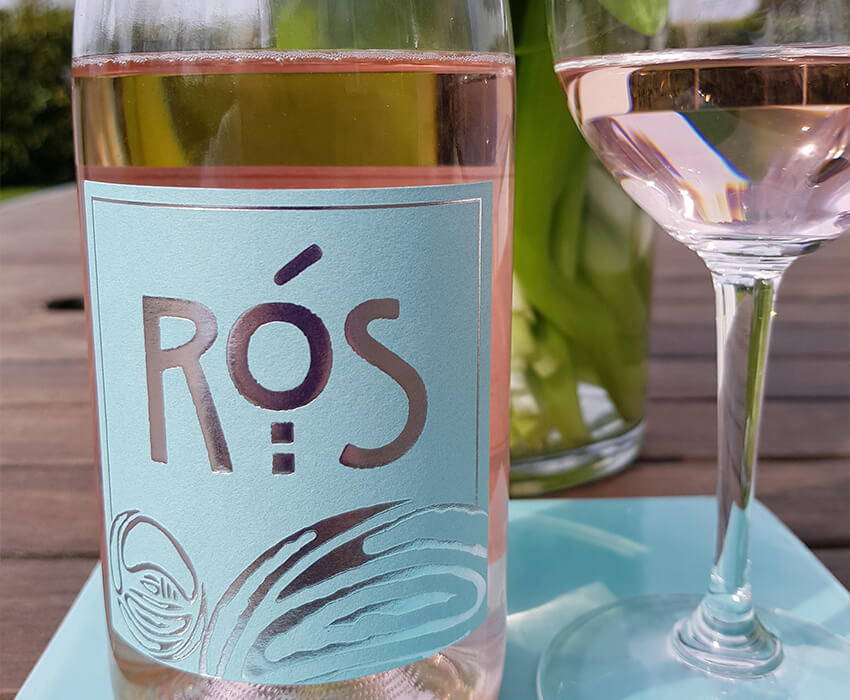 ---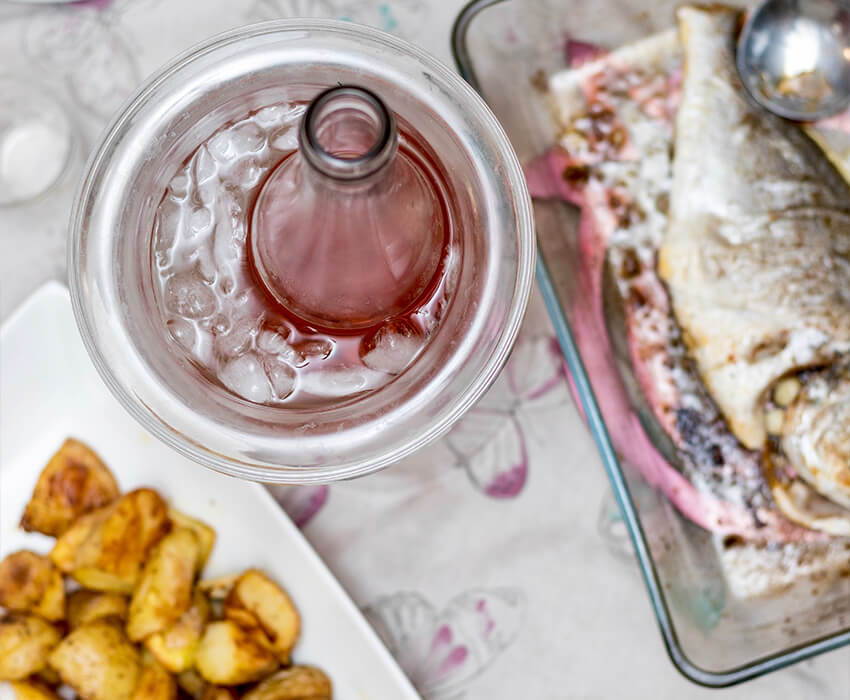 Ventoux AOC Passe Colline Rosé
Rhône, France
Rhonéa is a co-operative based in the Rhône Valley working with sustainable farming methods. The vineyards for this rosé are located on steep hillside slopes with pebbly soils, with a climate that is both windy and sunny and ideal for growing the three grapes in this rosé blend. The Grenache gives pure fruited character, the Carignan a hint of savoury notes and Syrah an elegant colour. The Passe Colline Ventoux Rosé has summer berry aromas, a palate of redcurrant and raspberry balanced by lively acidity and a hint of savoury flint.
Press Recommended: 
"This is new to O'Briens range from a co-op in Ventoux, that commune in Southern Rhône that is closest to Provence. This is from a sunny but stony hillside and is a blend of Carignan, Grenache and Syrah. Soft strawberry aromas, round and full flavoured with a textured ripe berry-infused palate, a crisp finish and some pleasing savory notes."
- Leslie Williams, The Irish Examiner
---
*Please check our website or stores for the most up to date pricing.