By Lorcan O'Brien | Wine Content Specialist
The O'Briens Annual Wine Sale continues, with over 100 exciting wines reduced by up to 50%. This week I'm taking a look at some classic food and wine pairing suggestions.
I don't believe in preaching any firm food and wine pairing rules: it's none of my business what one enjoys to eat and drink together. However, there are some basic food matching principals that I will lay out below and may prove useful when choosing that next bottle.
Vigneti del Sole Montepulciano d'Abruzzo, Italy
Was:€13.95 Now:€10.00, Save €3.95
When it comes to pairing pasta and wine, it is more important to consider the sauce than the variety of pasta: a creamy seafood pasta is very different in flavour and texture to a spicy meatball arrabbiata, yet they can both be served on the same bed of pasta.
Our popular Vigneti del Sole Montepulciano d'Abruzzo is a wonderfully versatile red wine that pairs perfectly with a wide range of traditional pasta dishes. The tannins are silky, soft and round, and the fruit profile is bursting with bright, crunchy red berries- these allow the wine to pair as well with a meaty Bolognaise sauce, as it does a slightly hot arrabbiata.
But this wine will also pair beautifully with a classic carbonara- the lovely line of bright acidity will cut through the fat of the guanciale (pork cheek) or pancetta, pecorino cheese, and rich egg yoke. A touch of peppery spice on the soft finish helps to round out the wine and lift the seasoning in your pasta.
A very moreish wine and a great value option to have in your wine rack as these Autumn evenings roll in.
---
Best White Wine for Spiced Asian Cuisine:
Lingenfelder Bird Label Riesling, Pfalz Germany
Was:€15.45 Now:€13.45, Save €2
The term 'Asian cuisine' encompasses a vast range of foods and can be an unhelpful categorisation. But for the purposes of wine pairings, many Asian food traditions will make use of similarly hot and/or aromatic spices, so we can tentatively group them together. Regardless of whether your takeaway of choice is Thai, Indian or Chinese, the classic German and Austrian white grape varieties are the bottles I recommend you look to for the perfect wine pairing.
Lingenfelder Bird Label Riesling is made by the Lingenfelder family, who have been growing grapes in Germany's Pfalz for 13th generations. The off-dry palate of this wine is ideal for balancing hot or spiced flavours in the food, whilst the aroma profile of the wine helps complement a wide range of aromatic spices and herbs, typical in many Asian dishes.
The Grape Press:
"This has pleasing floral peach and ripe apple aromas and a touch of sweetness on first taste that is nicely balanced by crisp lemony acidity. The Lingenfelders started making wine 13 generations ago and have rather perfected it by now- this is a great match for cheese and for spicy dishes such as Thai green curry."
- Aoife Carrigy, Irish Independent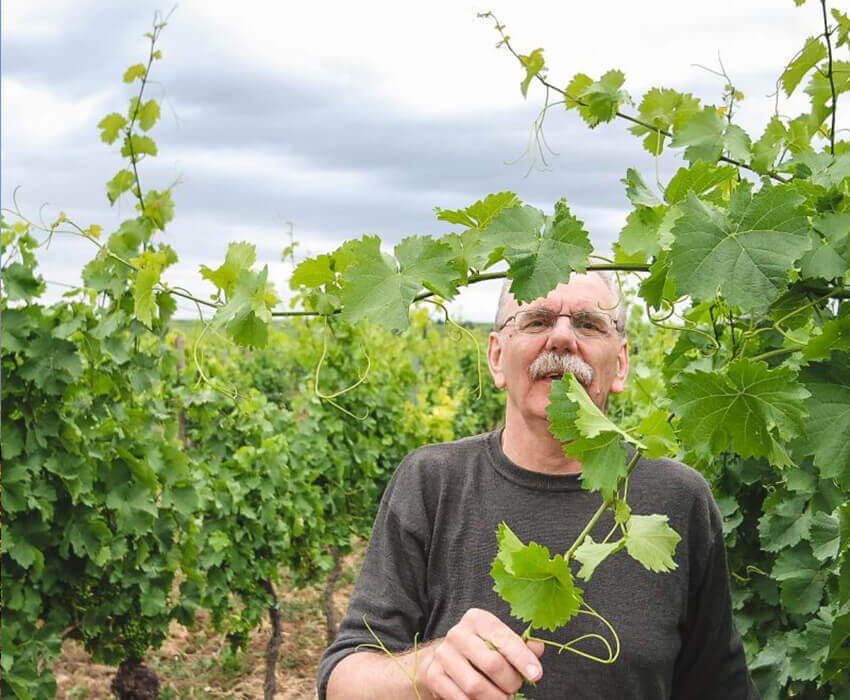 ---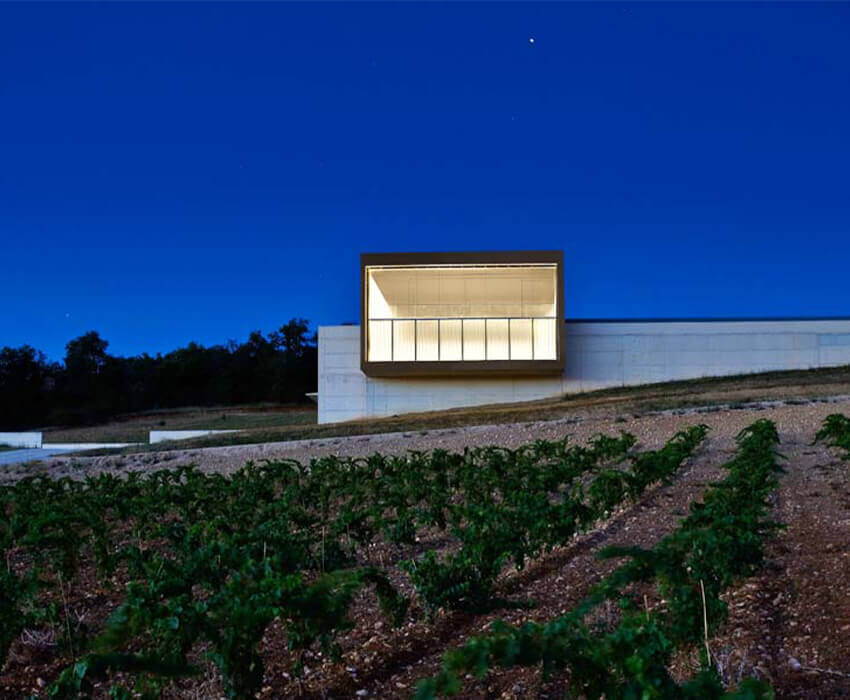 Best Red Wine for Creamy Pork Chops:
Bodegas Tandem, Ars In Vitro, Navarra Spain
Was:€14.95 Now:€10.95, Save €4

Bodegas Tandem is a family-owned boutique winery, located in Navarra near the Camino Way in northern Spain. Winemaker Alicia Eyaralar follows a philosophy of sustainable farming and low intervention in the winery.
Their Ars in Vitro ('Art in Glass') red wine is unoaked to allow the pure cool climate Tempranillo and Merlot fruit to shine with silky dark berry and damson fruit flavours and a hint of mountain herbs over moderate tannins. This profile lends the wine to a wide range of foods, from roast chicken to grilled pork chops. Serve with lashings of a creamy and earthy mushroom sauce.

The Grape Press:
"Elegant, mature and soft, with refreshing dark fruits, this is a very tasty wine from one of my favourite producers in Navarra. This would go very nicely with most white and red meats. Garlicky grilled pork chops would make a nice accompaniment."
- John Wilson, The Irish Times


---
Best White Wine for Seafood:
Was: €24.95 Now: €15.95, Save €9
There is a wide range of wine styles that pair wonderfully with seafood: Galician Albariño, Marlborough and Loire Sauvignon Blanc, and even slightly chilled unoaked reds, such as the Montepulciano d'Abbruzo above. The key is to pick a wine with good acidity and a fresh fruit profile. Chablis is another perfect choice and this classic Petit Chablis is my pick from the sale.  
Brocard is our long-time Chablis partner and a firm favourite with our customers. It is a family winery, with father and son team of Jean-Marc and Julien making an extensive range of excellent Chablis. Pioneers of organic and biodynamic farming in the marginal climate of Chablis, they are considered one of the top estates in the region.
As with all Chablis, Brocard Petit Chablis is 100% Chardonnay: it is pure and bright with crisp green orchard fruit, followed by that typical Chablis streak of minerality on the lingering finish. This crisp and fresh profile is ideal to pair with pan fried white fish or a steaming bowl of fresh Moules Marinière with cream, garlic and parsley.
The Grape Press:
"Another charmer from the Brocard family's biodynamic and organic vineyards, this time from the limestone Portland soils of the Petit Chablis appellation: approachable, mouth watering and fruit-forward with vibrant orchard-fruit character and a clean, zesty finish."
- Aoife Carrigy, Irish Independent
---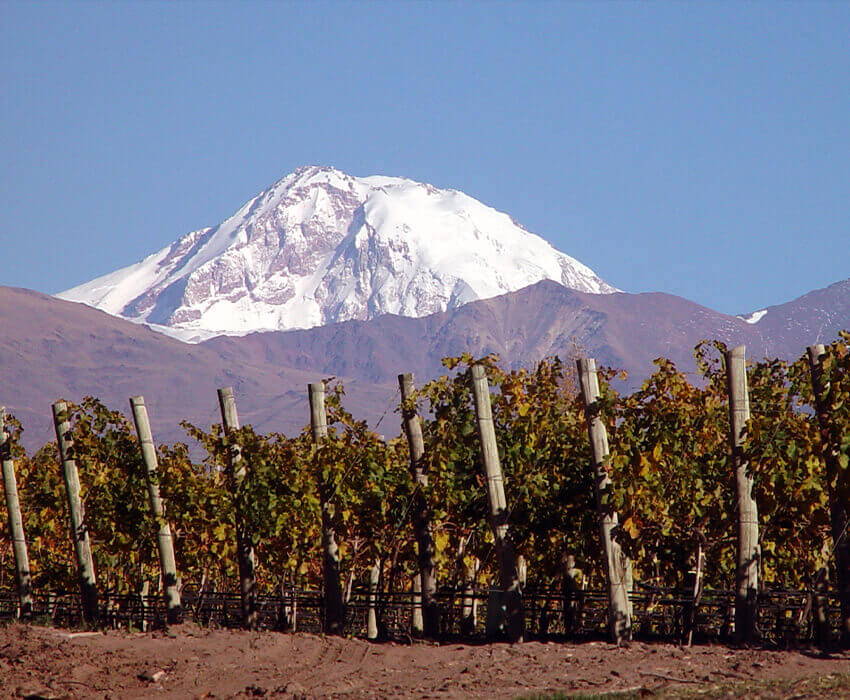 Bodegas Caro Amancaya, Mendoza Argentina
Was:€20.95 Now:€16.95, Save €4
Argentinian Malbec and Cabernet Sauvignon from Bordeaux are two of the classic wine pairings for good Irish steak. Both wine styles have a similarly full-bodied grippy tannin profile. These tannins bind with the protein and salt in the meat, accentuating both the wine and food flavours above the sum of their parts. This sensation is what makes red wine and red meat such a classic food pairing.
So, if you can't decide between Argentina or Bordeaux for your steak this weekend, why not plump for the best of both worlds with the delicious Bodegas Caro Amancaya? This wine is an exciting project between the iconic Lafite Rothschilds of Bordeaux and Argentina's finest wine producer, Nicolas Catena.
Made from grapes grown in Argentina's high-altitude Mendoza region, this is a sublime blend of Malbec and Cabernet Sauvignon: expect the up-front fruit intensity of Mendoza Malbec, tempered by a delicious, silky European elegance.
A classic match for a wide range of red meats but screams out for medium-rare steak and thick-cut chips.
---
Lorcan is O'Briens Wine Content Specialist, charged with spreading the wine word and keeping our customers and staff up to date with news of our wines and winemakers through his dedicated and passionate writing. Previously an O'Briens store Manager, Lorcan has written about wine in Ireland and Spain and is currently studying for the WSET Diploma. In his spare time Lorcan hosts wine tastings, blogs about wine and judges in wine competitions.
---
*Whilst stocks last. Pricing correct at time of publishing. For the most up to date prices see our stores or website.