By Paul Barry | Assistant Buyer: Beer & Spirits
When planning your drinks accompaniment to your dinner menu why not consider whiskey? You may be surprised how well it matches up with food. While whiskey is typically enjoyed on its own, or you may have tried traditional Irish pot still with smoked salmon, it may surprise you how versatile whiskey is. With so many different expressions and variations there is a lot to play around with when pairing with food.
What is the Best Food with Whiskey?
There is no hard and fast science to food pairing as everyone's tastes differ however there are a few tried and trusted guidelines. As with pairing all food and alcohol seek to complement or contrast flavours. You don't always try to match flavours but rather create a balance in the pairing where neither the whiskey nor food is overpowered.
In general, avoid overly spicy food as the alcohol intensifies the spiciness and over powers the flavour of the whiskey. Food cooked in oil or fat works well with the heat of the higher alcohol.
Also, think about the weight and texture of the dish, matching lighter whiskey with a lighter dish and heavier with heavier. The principles of wine matching can also be applied to whiskey pairing. Substitute white wine for lighter pot still or grain whiskeys. For red wine substitute whiskeys that have a sherry cask or charred barrel influence that tend to have darker fuller flavours.
If in doubt, there are a couple of foods that work with most whiskies. In general whiskey works well with salty foods, simple bar snacks like mixed nuts or crisps. Experiment with different flavoured crisps to see what they bring out in the whiskey. Another classic food pairing is dark chocolate, go for chocolate with a high cocoa content and rest the whiskey in your mouth allowing the alcohol to evaporate lifting the flavours before tasting the chocolate.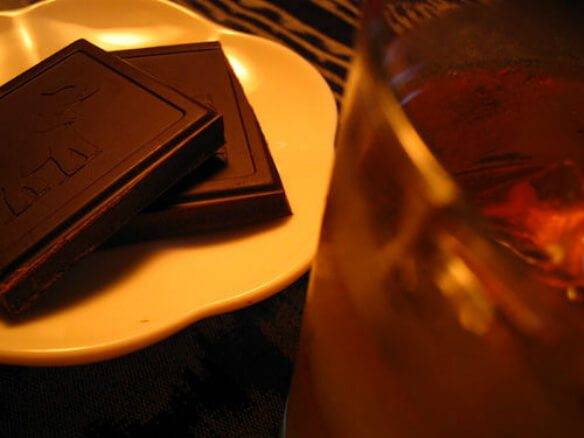 Food to Compliment Whiskey - Our Recommendations
The sweetness of the sherry maturation makes Black Bush a great match for red meat like venison or steak. The heavier body of sherry cask whiskies compliments the more powerful flavours of meat dishes, while the addition of some grain in this blend adds a little lightness and makes it a little more approachable. If you are preparing a sauce add a small dash to create synergy.
The Whistler 10 year old again has sherry cask finish but longer maturation in ex-bourbon. The earthy, savoury and hint of saltiness works well with lighter seafood dishes while matching with dark chocolate brings out the sweeter spice in the whiskey.
Sweet and fruity grain whiskeys work well with deserts where the lighter intensity and body balances the lighter dish. However, I have gone for something a little bigger and richer with West Cork Distillers Black Cask, a blend of two thirds grain with one third malt whiskey before finishing in extra charred casks. This finish adds more vanilla sweetness to the blend that works exceptionally well with rich chocolate baked deserts.
Hope I have given you some inspiration for your next bottle. All three of the above are included in our big Irish Whiskey Sale. We have over 40 Irish whiskeys on offer, but the sale must end this Sunday 30th October.