By Paul Barry | Assistant Buyer, Beers & Spirits
Love coffee? Love Irish whiskey? You are in luck; Jameson Cold Brew is back!
O'Briens is delighted to launch the new bottling across all our store this week. What's more, you can pick it up at a special introductory price of just €25.00!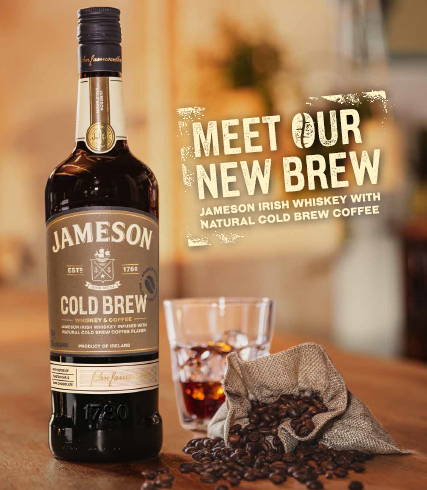 Coffee and Irish whiskey are no strangers to each other however this spirit brings a modern turn on the classic combination. Rich smooth cold brewed coffee, made with 100% Arabica beans from Columbia and Brazil, is blended with triple distilled Jameson. Intense rich coffee bean aromatics leap from the glass combining with the vanilla nuttiness of Jameson. The taste is bold yet luxurious with coffee tones followed by charred and spice from the pot still whiskey. Smooth and full bodied with a long warming finish.
---
Appearance
Rich brown
Aroma
Intense coffee bean aromatics with chocolate, caramel & a vanilla nuttiness, complemented by subtle hints of tobacco
Taste
Rich yet refreshing and smooth, the taste is the perfect balance of coffee beans, vanilla and spice from our charred barrels and pot still spirit
Finish
A smooth, mellow and dry finish that lingers on the palate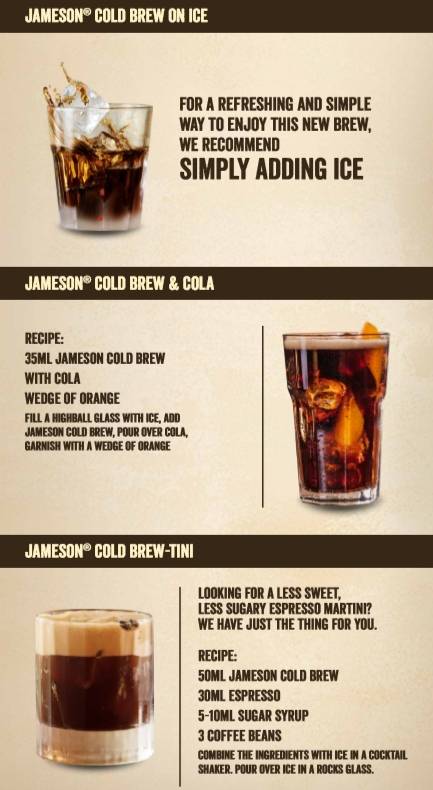 ---
Please note prices are correct at time of publishing. Offers ends 30th of August 2020. Please check our website or stores for the most up to date pricing.